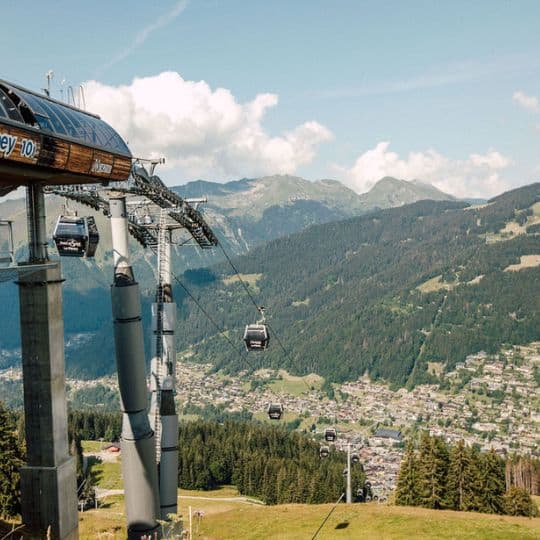 A DIY Family Adventure Holiday in Morzine, France
Often overlooked outside the ski season, the French Alps in summer turn into a massive adventure playground. The pretty Alpine resort of Morzine, in the Portes du Soleil, boasts a huge variety of outdoor activities for all the family and opportunities to relax and soak up the stunning mountain scenery.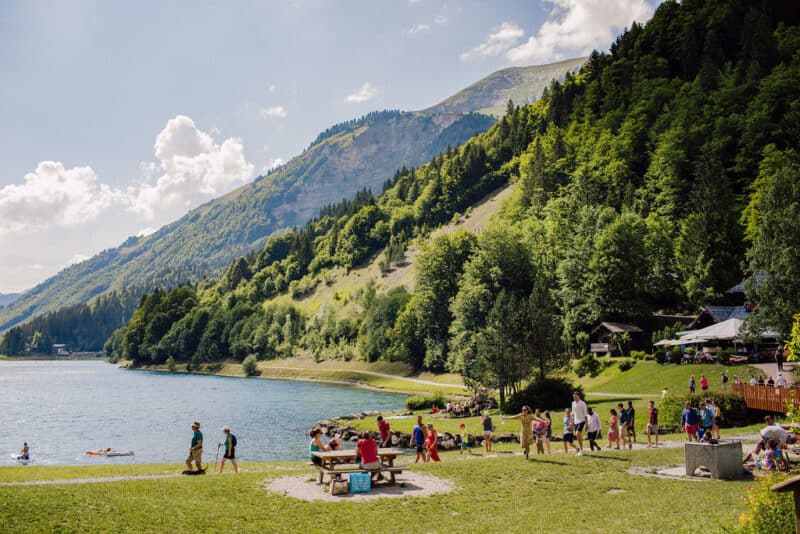 Moreover, Morzine is one of the most accessible resorts in the French Alps, with Geneva airport (and frequent UK and European flights) a 90-minute drive or transfer from the town. You can also take the greener option and travel by train via the Eurostar and high-speed TGV, or take a road trip in your car starting with an exciting ferry or Eurotunnel crossing of the Channel.
Ready to put an itinerary together of high altitude fun? Here are our top activities for families on a summer holiday in Morzine.
Take a gondola ride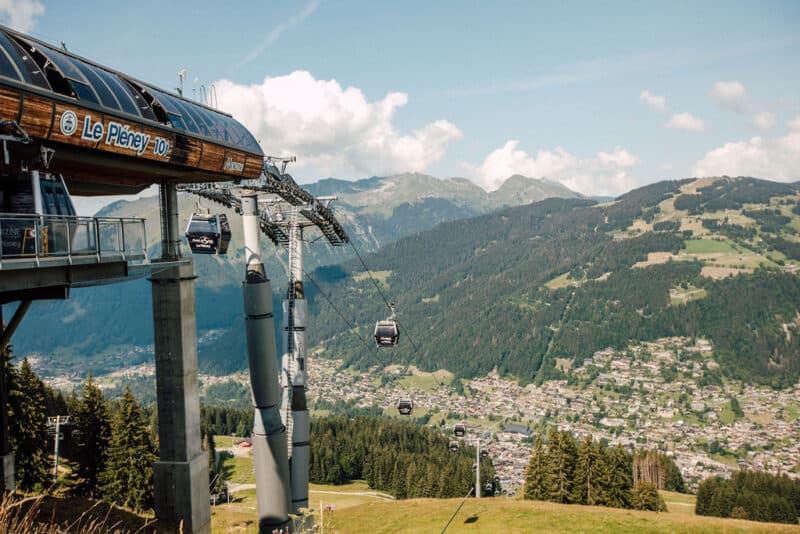 One of the coolest things about Morzine in summer is that the ski lifts reopen for families, hikers and mountain bikers. Put on your hiking boots and take advantage of the Portes du Soeil's extensive lift system, which connects Morzine to the neighbouring resort of Les Gets and Switzerland in the opposite direction. You'll witness the panoramas of this beautiful mountain range, which sweeps from Mont Blanc to Lake Geneva.
Rip through the rapids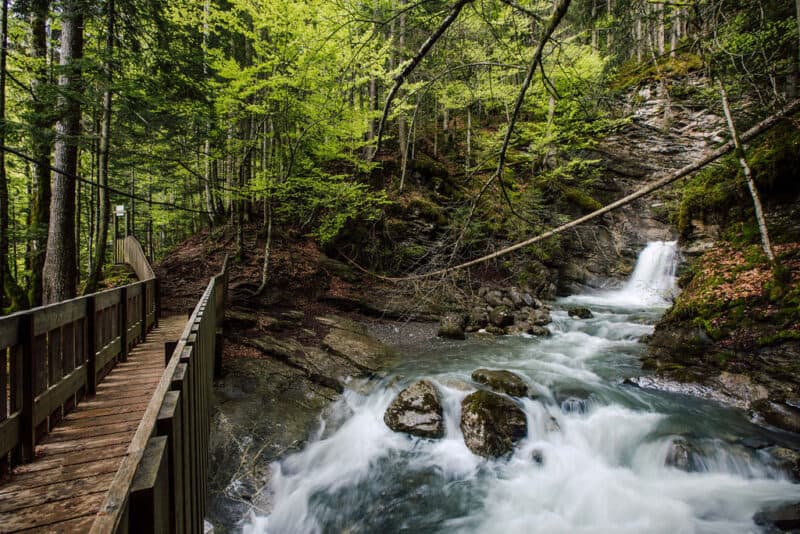 For adventurous types, the gushing river Dranse runs through Morzine and allows thrill-seekers to get their kicks plunging through rapids or canyoning down waterfalls. Rafters are rewarded with spectacular river views, including deep gorges, overhanging boulders and unusual rock formations. Canyoning is where you don a wetsuit and find your way down waterfalls and streams by climbing, abseiling and jumping off rocks. Adventure company Cascade Adventure offers this activity at the Nyon Waterfall, a short walk from Morzine Centre.
Bike down the mountain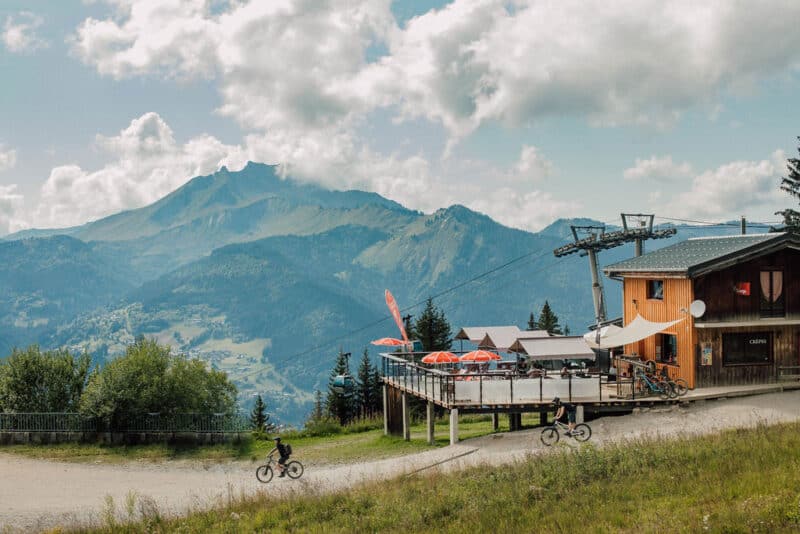 The Pleney and Super Morzine gondolas (ski lifts in winter) run from Morzine centre to offer access to the huge Portes du Soleil biking area. Treelined singletracks in the forest, swooping routes through Alpine meadows with manicured jumps and berms, and a 90km enduro loop; the terrain is so varied and unlimited that there's enough to keep everyone happy, from beginners to the most experienced riders. If you're new to mountain biking (the kind that involves real mountains like these), Morzine has many excellent MTB guides, which will get you kitted out for the day and show you the best trails in the area for your ability. A guide will give you plenty of useful tips and help you work on your skills.
Swim in a beautiful mountain lake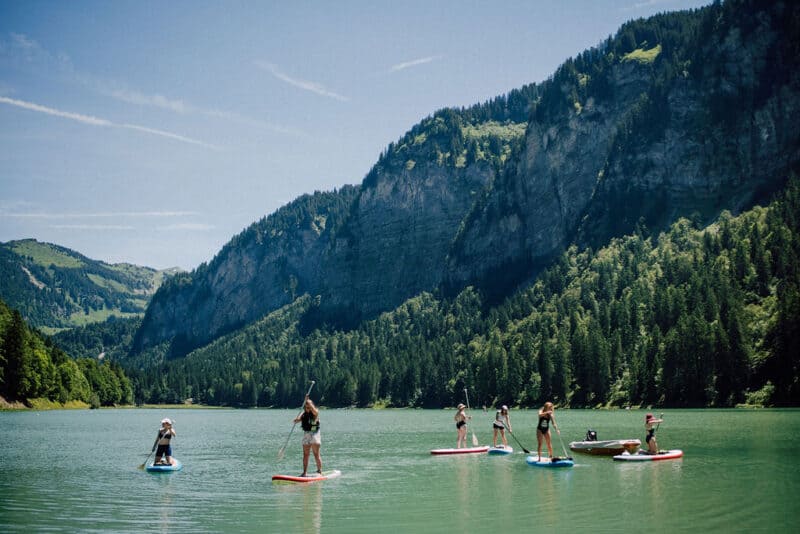 Lac Montriond is a stunning mountain lake that sits at the foot of immense cliffs and is formed when part of the nearby Nantaux mountain fell away and created a natural dam in the existing river thousands of years ago. Now this stunning lake is a wonderful beauty spot and the perfect place for a whole day of laid-back family fun. Around the lake, you will find a wide range of family-friendly activities – mini-golf, pony rides and a water sports rental facility offering kayaks and stand-up paddle boards.
Take a sledge ride down the mountain (in summer!)
There's no snow in Morzine in summer, but that doesn't mean getting a thrilling ride on a sledge is impossible. Enjoy some downhill exhilaration with a ride on the luge. You can control the sledge's speed by operating the brakes, so it is up to you whether you take a speedy dash down or enjoy the mountain views at a more gentle pace.
Relax at Morzine's impressive pool complex
Spend wonderful chilled-out days at Morzine's swimming pool complex. No ordinary resort swimming pool, this facility boasts a large outdoor Olympic swimming pool, a middle size pool, a twisty waterside, a toddlers' water park, a kids' play area, a bouncy castle and a volleyball pitch. The whole area is surrounded by gorgeous mountain views with lovely grass areas for relaxing in the sun.
Say 'Hi' to the mountain goats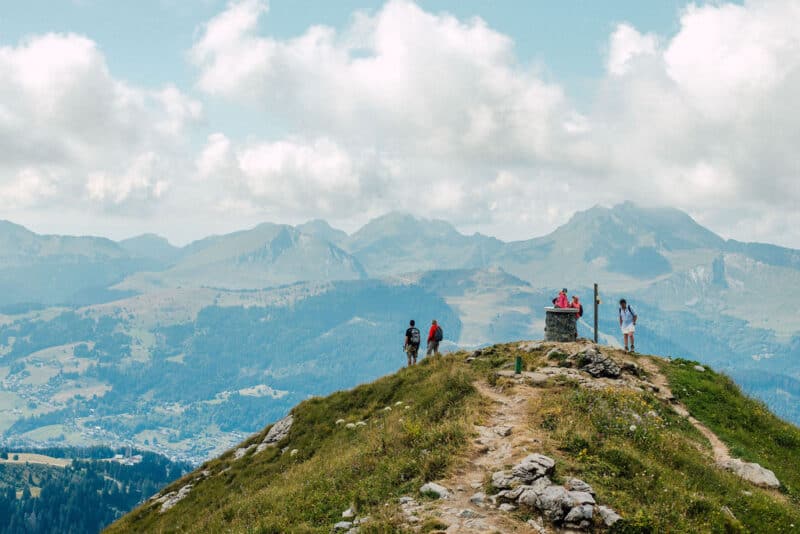 The mountainside hamlet of Les Lindarets is known locally as 'the goat village' and is full of large mountain goats of all colours, shapes and sizes. They are not shy and allow children to get close and even pet them if they wish. Take some time to pet the goats, explore the village and take in the views before picking a restaurant to enjoy some local mountain specialities.
Take a tree-top adventure
A short walk from Morzine Centre, you'll find the impressive Nyon waterfall. When you have finished admiring the impressive gush of water, look up, and you'll see a rope course in the treetops above. This great activity involves finding your way through the trees and zipping on a wire right over the top of the waterfall! A mini-course for 3 – 6 year olds means little ones can have fun walking on footbridges, nets and monkey bridges.
Fly through the mountains
Fantastical is one of The Portes du Soleil's must-do family attractions. It consists of 2 huge zip lines that go from one side of the mountain valley to the other at a height of 240m above the ground. They cover three kilometres in two stages and reach up to 100km/h speeds! For this exhilarating ride, you will be strapped into a harness to fly face-first over the valley.
Need more inspiration? Check out this 5-day itinerary by The Farmhouse Hotel, a stunning boutique hotel in the heart of Morzine. The hotel is a wonderful spot to rest your legs after adventures on the mountain, with quirky bedrooms including a former prison cell, an old cobblers shop, a carpenters workshop and a traditional Savoyard Mazot (mountain hut).
Photos by StoryCrafters