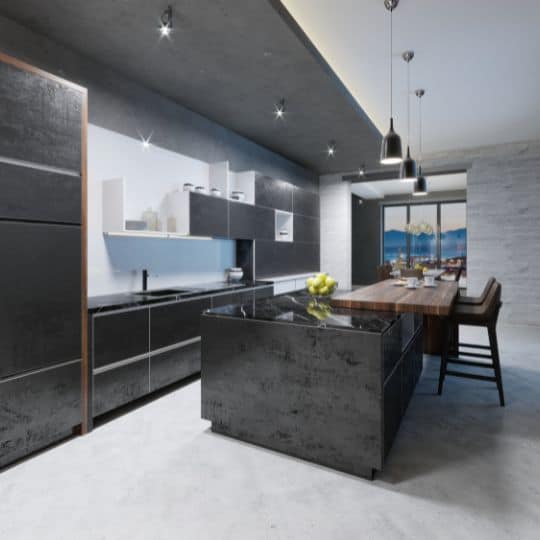 9 Budget-Friendly Home Upgrades to Make Your House Look New
According to the American Housing Survey (AHS), roughly 135 million home improvement projects occurred from 2019 to 2021. Moreover, a report by JCHS shares that the home improvement project spending would grow by $485 billion in 2023. Home improvement projects, whether minor repairs or extensive renovation projects, enable homeowners to boost their lifestyles. 
So, are you a homeowner looking for ways to upgrade your humble abode? Perhaps you wish to make minor updates or repairs before listing your property on the market. Or, you plan to incorporate modern design elements and energy-efficient upgrades into your house. Whatever your objective, know that it's a significant financial decision.
Unfortunately, money is one of the biggest obstacles many homeowners experience when upgrading their houses. For this reason, it's crucial to devise a strategy before you go all in with your home improvement project. But if you're tight on budget, no worries. Several budget-friendly and easy home upgrades can give your space a fresh appeal. By implementing these, you can also increase your home's market value.
So, let's dive right in:
1. Replace The Shower 
The bathroom is one of the vital rooms in your house. Adding budget-friendly upgrades to this room can make a significant impact.
If you reside in Dallas, you would know that bathroom remodelling can cost between $15,500 to $67,500, depending on the size and scope of the project. However, minor upgrades will cost you less, like tub-to-shower conversion, walk-in tubs, and shower replacement. Getting cost estimates for the specific upgrades you require will prove worthwhile. 
So, if you're willing to determine the cost of shower replacement in Dallas, approach bathroom remodelers for an estimate. Bathroom remodelers are experienced in dealing with shower replacements and can execute the task efficiently and affordably.
A shower replacement can completely transform your bathroom's appearance. So, revitalize your old, outdated shower with a new, contemporary design.
2. Repainting Can Go a Long Way
The substantial effect of a fresh lick of paint on your property cannot be underestimated. It's also one of the fastest and most affordable home upgrades. Repainting will enhance the aesthetics and remove cracks, chips, faded spots, etc.
Use neutral or light colours like grey to keep your home looking spacious. And, if you don't plan to sell your property anytime soon, avoid bold colours. Last but not least, invest in high-quality paints to get the perfect finished look.
3. Upgrade The Lighting Fixtures
Do you wince every time you turn on the light in your home? Chances are, the sight of that unattractive overhead fixture makes you cringe occasionally. If such is the case, it's time for some change. Replacing outdated light fixtures with new ones is an excellent way to refresh the atmosphere of your home.
Before changing your home's lights and bulbs, research and purchase energy-efficient lights to reduce energy bills.
4. Focus on Your Front Door
According to recent research, it takes only 38 seconds for a visitor to form an opinion about your property. So, make it count by upgrading your front door. Put this way, your home's front door serves as a gift wrapping for your house. You can make it warm and inviting to grab your guests' attention and impress them.
You don't have to replace it entirely. Instead, go for minor touch-ups. For example, repaint the door, install a trendy doorknob and peephole, or enhance it with seasonal décor, such as a wreath.
5. Enhance Landscape
Don't just limit yourself to the front door of your house. Instead, take a step further and revitalize your outdoor space, too.
Thankfully, landscaping doesn't have to cost a fortune. You can invest in perennial plants or add native plants that require little to no maintenance and transform your yard into a captivating oasis. Lastly, enhance your landscape with a patio or water feature.
6. Organize Your Space
Home upgrade projects don't have to be extensive ones. You can stick with smaller projects and still make your home look new and fresh. One simple example is decluttering and organizing your living space.
By tidying your home, you can make it more roomy, functional, and efficient. So, go room by room and get rid of everything you don't need or desire. Then, once the clutter is out of the way, you can organize the room to ensure it has better aesthetic appeal.
7. Refinish The Floor
Homeowners with a shoestring budget will probably not want to replace the floors of their houses. After all, even with the most cost-effective materials, doing so would still be expensive.
Are you also in the same boat? Maybe you feel reluctant to spend thousands of dollars to upgrade your floor. However, don't get terrified by the idea of ripping the old flooring in your house that may put a dent in your pocket. Fortunately, today you can opt for long-lasting, affordable, DIY-friendly, and stylish options, such as vinyl sheets and tiles, to upgrade your floor.
8. Spruce Up Your Kitchen
As the hub of your home, this room deserves your utmost attention. Start by repainting the cabinets to make them look and feel fresh. While at it, you can also add a stylish backsplash and make the space visually interesting.
Once your cabinets look as good as new, consider adding new countertops. You can choose from various alternatives, including laminate, tile, wood, concrete, etc. So, pick the one that best suits your budget and taste. Other upgrades you can go for include adding new sinks or water faucets, upgrading appliances, etc.
9. Go For DIY Projects
Lastly, engaging in DIY projects is one of the best ways to upgrade your home and make it look new on a budget. And if you have a creative streak, your house might be a perfect black canvas for all your artistic endeavours.
Plenty of DIY home improvement projects yield impressive returns on investment. For instance, you can create wall art, repaint your furniture, build shelves to add more storage, engage in DIY gardening projects, etc. Engaging in DIY projects can give you a sense of accomplishment and also help you add a personal touch to your humble abode.
Conclusion
While there's no denying that most homeowners undertake home improvement projects to give their residences a fresh look, home upgrades go beyond mere cosmetic enhancements. They allow you to create a fully functional, secure, and comfortable living space that reflects your personality and style. However, it is relevant to note that home renovation is a gradual process, not an instant fix. And you don't necessarily have to break the bank. Instead, you can achieve a remarkable house transformation by implementing minor and low-cost home upgrades.