8 Tips For Making Your Child Interested In Sports
When it comes to raising your child, it is important that you make sports a part of his or her life. While this might seem like you're pushing your child to be an athlete too early, you should know that there are so many advantages to being in sports. Not only does it make your child more athletic, but it also gives him or her more confidence.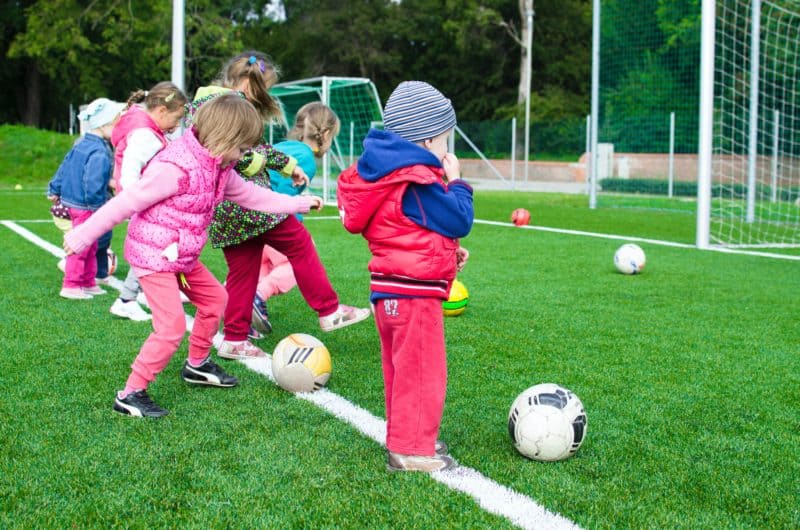 However, if you do want to make your child more sporty, you will need a set plan. You should not just throw him or her into a sport, and expect your child to be immediately good at it. Here are seven tips for making your child more interested in sports.
1. Assess Your Child's Physical Abilities
When it comes to introducing your kids to sports, you will need to be as careful as possible. Remember that kids are very fragile, and they are very prone to injury. Especially if they are just starting out. Remember that not all kids are equally athletic. Some kids are naturally athletic, while some not so much. It is important that you assess your child's natural abilities before you have them take up a sport. If they try out a sport and force themselves to compete too early or push themselves too much they might end up getting hurt.
2. Teach Your Child The Basics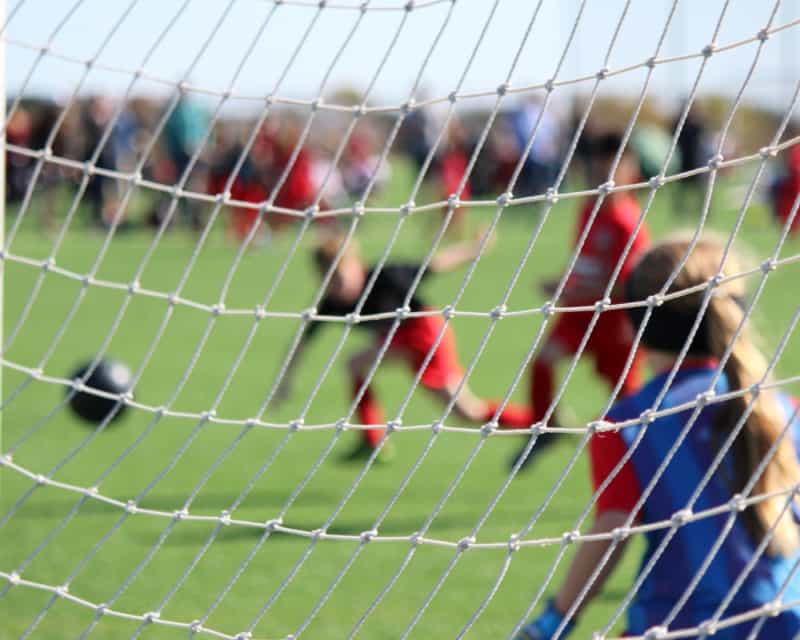 If you are going to introduce your child to a specific sport, it is important that you teach them the basics first. If they want to take up basketball, then teach them how to properly dribble the ball. If they want to play hockey, teach them how to skate properly.
By teaching your kids the basics, you will not only teach them the rudimentary skill set of a specific sport, but you are also teaching them how to practice the sport safely. This will allow them to avoid injury and practice the sport for a long time.
3. Play With Them
Aside from the traditional sports, you should also make it a practice to play with your kids as much as possible. Remember that most kids learn how to play from their parents. As a rule, it is a good idea to wrestle, play tag, and just run around with your kids.
When you play with your kids, it is important that you don't overdo it. Remember that your kids are just developing their motor skills, and they are nowhere near as strong and as athletic as you.
If you push them too hard, you might injure them or turn them off from sports.
4. Be Involved With Their Sporting Events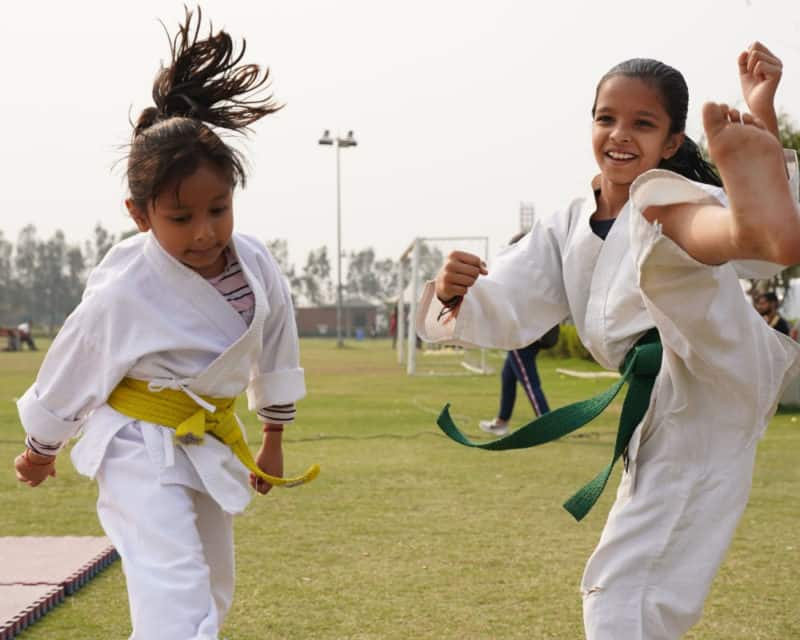 When your child does get involved with sports, it is important that you take an interest in your child's sporting events. This not only reinforces the belief that you support your kid's sporting endeavours but also creates a stronger bond between you and your child.
5. Let Them Choose Their Sports
If you want your child to really do well in sports, it is important that you let him or her choose which sport to participate in. Remember that your child could think for himself or her own self. You could introduce multiple sports to your child, and you could even coach his or her team. However, you should refrain from having your child participate in a sport that he or she does not like.
6. Make Sports a Fond Memory For Them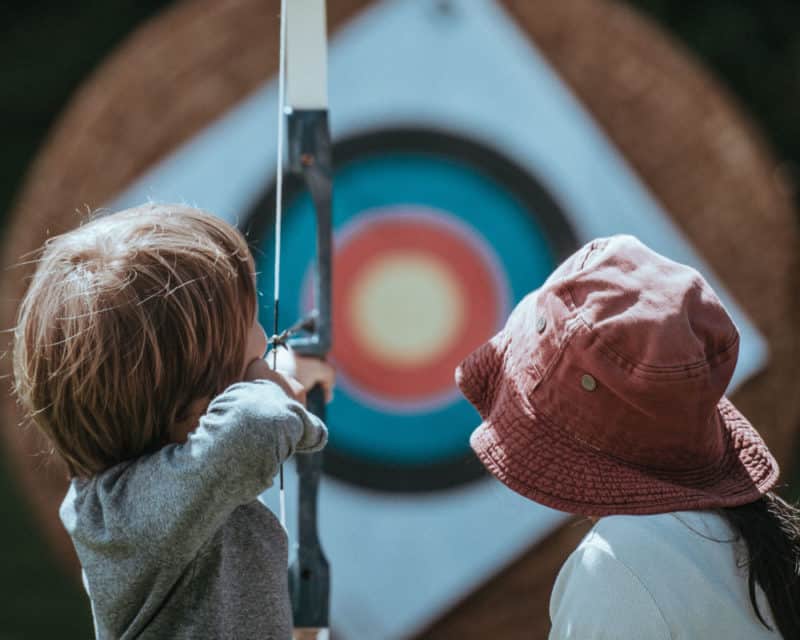 While kids do take an interest in sports, some kids also pose their interests in sports. They might have short attention spans, or they might not like sports. As a rule, you should make sure that your kids associate sports with good memories.
Aside from having them participate in sports, you could also decorate their rooms with sports images. You could post sports posters and even neon lights shaped as sports images. If you are going to use neon lights, you should use the best quality neon lights. Luckily, companies such as Gindestar exist. By using customized neon signs made by Gindestar, you will be able to make great sports decorations for your child's room.
7. Don't Force Them
When it comes to having your kids take up sports, there is one thing you should never do, and that is to force them to do it. Not only will this approach not last long, but it might also even have your kids resent you in the long run. Remember that any kind of sport takes a lot of time and passion to master. It takes a lot of discipline as well. If your child is not interested in a specific sport, it would just be useless to have your child
8. Safety Is Of The Utmost Importance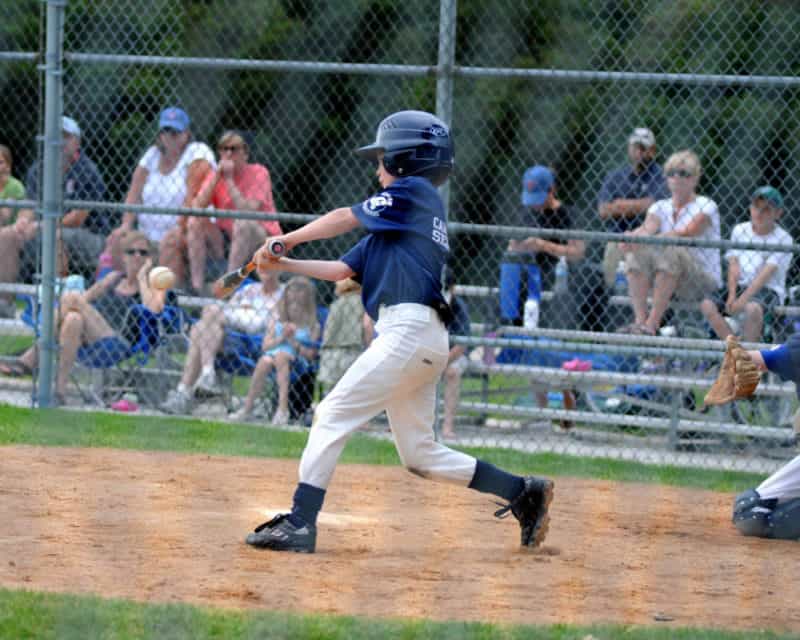 If you are going to have your child compete in a sport, it is very important that they are as safe as possible. During sports events make it a habit to bring a medical kit. If your child is doing sports, there is a chance he or she will sustain an injury. Having a medical kit with you will not only alleviate any worries but will also give you the needed tools to heal your child in case he or she gets injured. It is also a good idea to have some hand sanitizer with you to help them clean their hands after every sporting event. If your child has high blood pressure, it is also a good idea to have a blood pressure monitor, so you could check the child's blood pressure on a daily basis.
Conclusions
If you want your child to be interested in sports, you will need to have a plan. You can't just give your child a basketball or a baseball bat, and expect him or her to be drawn to sports. You will need to slowly introduce your child to sports. With these tips, you will be able to make your kids more sports-oriented.