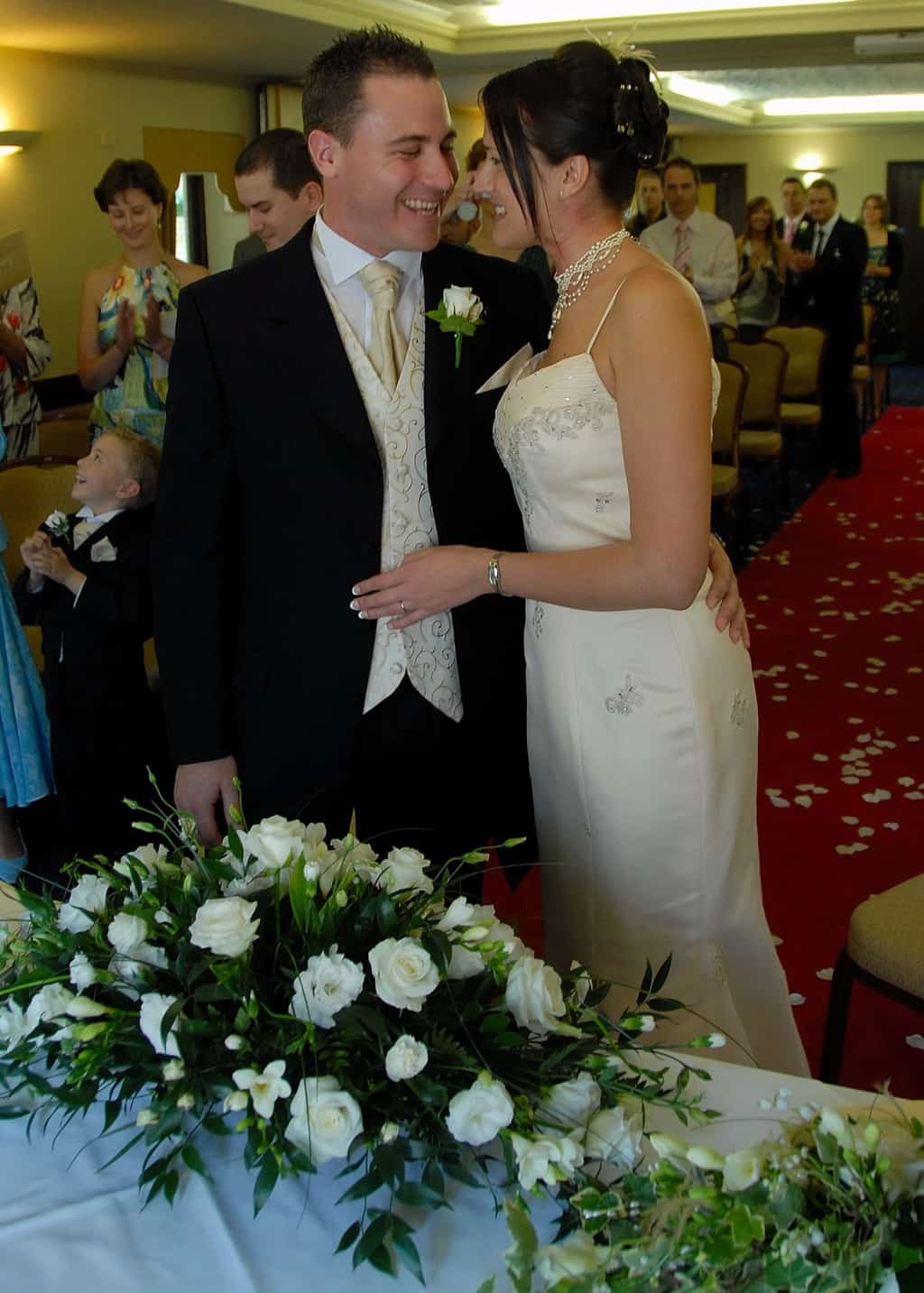 It's 7 years since I married my best friend . . .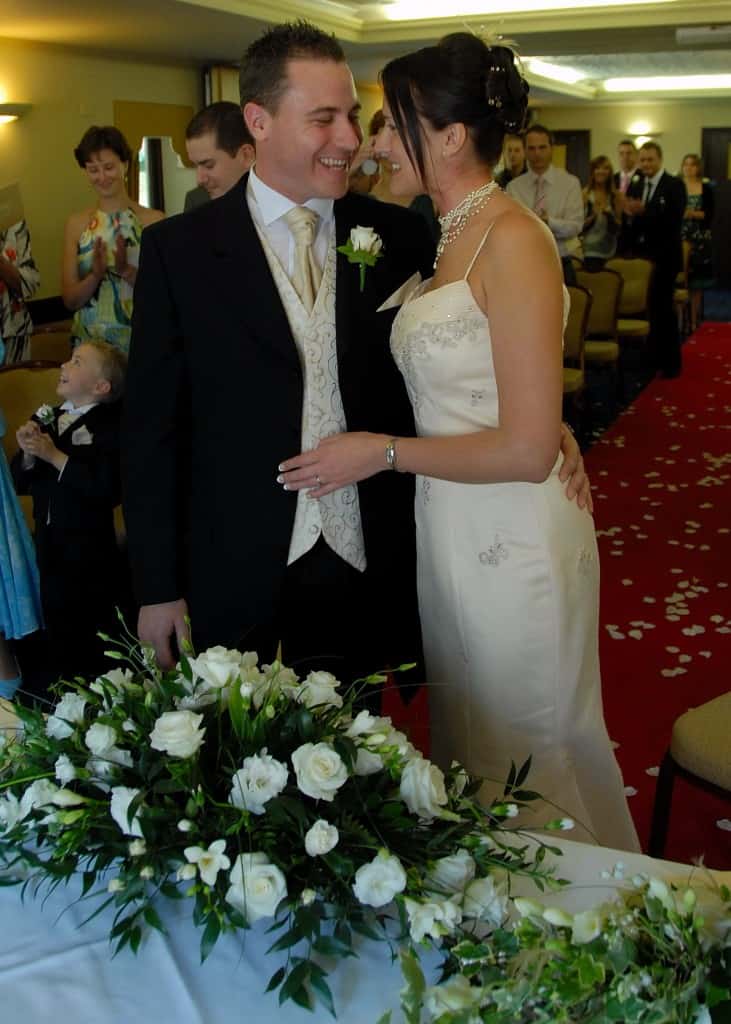 Today Hubby and I are celebrating our 7th Wedding Anniversary and it pleases me no end that the sun is shining as strong today as it did 7 years ago because it brings all those happy memories of our perfect day flooding back (minus the sore toe which I split open the day before the wedding – I don't miss that at all!!!).
Hubby and I married at the Bell Inn in Stilton surrounded by all of our close family and friends, those people who were/are important to us and made our day that bit more special just by being there.
The past 12 months have been tough ones thanks to Hubby's work but we are now and have always been a team, we worked together for 5 years before saying "I do" and I think that was a good basis for our marriage because we knew how to support each other, how to talk and how to solve problems together and this has carried on into our family and home life. That's not to say that we don't argue, all of the best couples do (or at least should) to clear the air from time to time and to keep each other on their toes. We should have married 9 months previous but we knew that the timing wasn't right, we had begun to take each other for granted and so the wedding was postponed and was perhaps the saving grace for our relationship because it made us stronger, it made us both sit up and realise what was at stake and appreciate each other all the more. It made us the couple that we are today.
So, I would like to say "Happy 7th Annivesary Si, 831" xxx