7 Kitchen Window Ideas without Curtains
If the kitchen is the heart of every home, then its windows can be perceived as the lifeblood that maintains its strength and vitality. Windows are very important features of the kitchen because they can bring natural light as well as fresh air in for that much-needed illumination and ventilation. As homeowners are slowly moving away from making use of curtains on their windows for protection, privacy, and aesthetics, innovative trends in kitchen windows have emerged to offer the same advantage but on a modern and more practical level.
1. Spray-Painted Kitchen Windows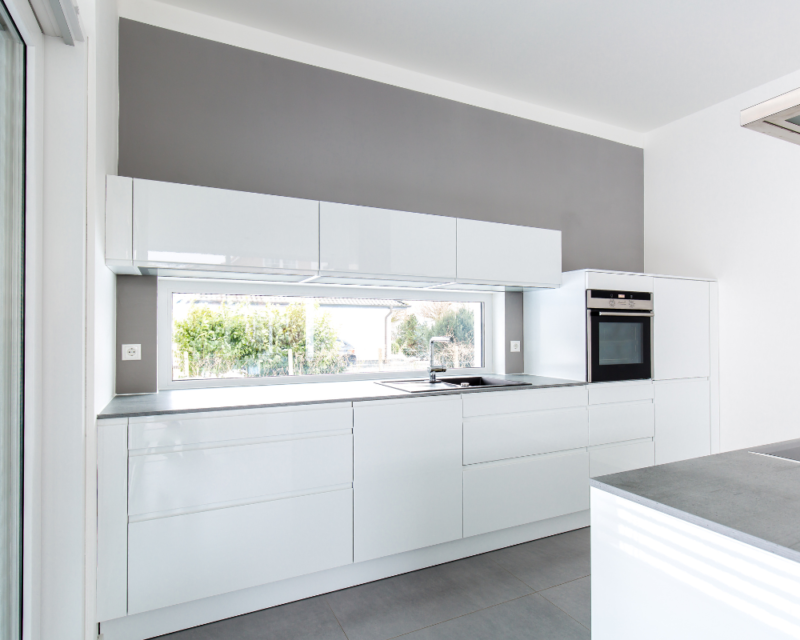 Why hide your kitchen windows using curtains if you can flaunt it for the world to see? With spray-painted kitchen windows, you can have a revitalized kitchen space in no time and at a much lower cost. Window spraying is all the rage these days when it comes to kitchen window aesthetics because it's stylish, affordable, convenient, and can stand the test of time.
2. Kitchen Windows with Venetian Blinds
Venetian blinds are a great alternative to curtains, and they can complement nearly any kitchen style. There are a plethora of reasons why homeowners prefer this simple yet elegant covering solution. Unlike curtains, Venetian blinds are very easy to maintain because it doesn't require washing. Instead, you can just easily wipe them off using a cloth.
3. Kitchen Windows with Indoor Shutters
Make an impactful statement in your kitchen space by installing indoor shutters in your kitchen windows. Indoor shutters are window coverings that feature raised panels surrounded by stiles and rails. It is designed to efficiently control the natural light that comes in as well as provide privacy when needed.
4. Kitchen Window with Plants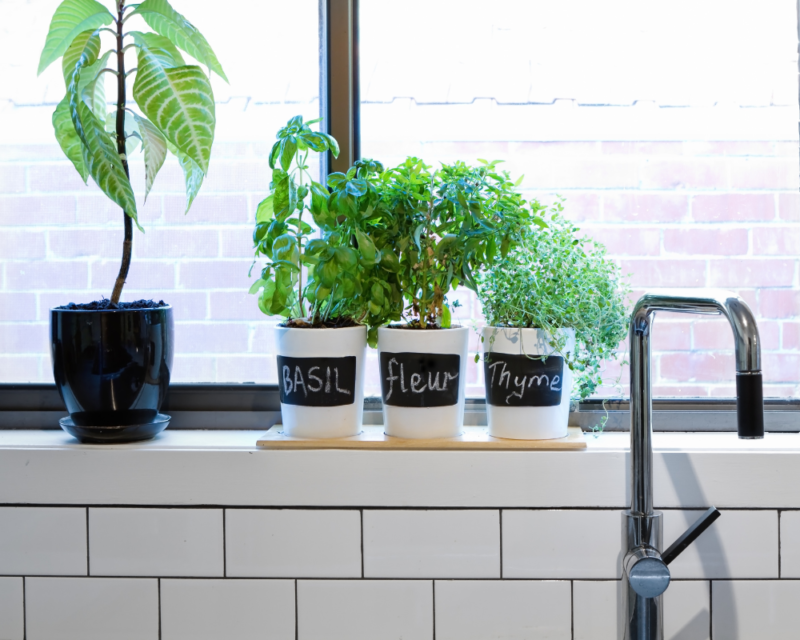 Many homeowners prefer to strip off their kitchen windows with curtains so that their greens can take over the space and bring more life to the kitchen. Just like curtains, the plants can also shield your kitchen from the harsh ray of the sun as well as provide privacy, especially if you place or arrange multiple plants in your kitchen window.

5. Decorative Panels or Screens on Kitchen Windows
If you're like some people who prefer a curtain-less kitchen, then decorative panels or screens are one of the best options to consider for your kitchen windows. These panels or screens can come in a plethora of designs which can even be customized depending on your style preference.
6. Stained or Frosted Glass on Kitchen Windows
Stained or frosted glass can come in multiple colours and patterns that still allow light into your interior space but reduces the ability of anyone to peek into your kitchen from the outside. If you have a very large or out-of-reach kitchen window, installing the thin laminate that will render the frosted glass appearance in your kitchen window can be manageable. However, installing window openers is a necessary project that you have to consider sooner than later. Window openers allow you to open and close your large or out-of-reach kitchen window safely, effortlessly, and in no time at all.
7. Kitchen Window with Splashback
Gone were the days when splashbacks only adorned the area between the countertops and upper cabinets of the kitchen. Today, splashbacks can be used as a type of window treatment that will urge you to get rid of your kitchen window curtains entirely.