6 Tips for Reducing the Cost of Being a Bridesmaid
Wedding season is nearly here, and you've accepted the role of bridesmaid for three of your friends. How can a bridesmaid not go bankrupt during the wedding season? Is there any practical way to save your hard-earned paycheck, and still keep the bridal party happy?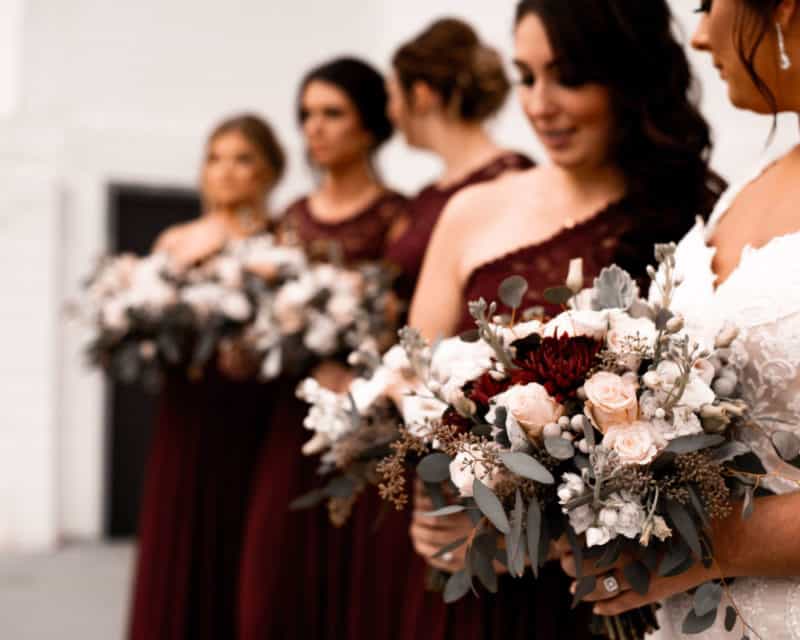 The largest part of the bridesmaid budget is the bridesmaid dress. We've done some research and have a few budget-friendly ideas for your bridesmaid dress, hair and makeup, and travel expenses. One or more of these tips can save you hundreds of dollars without looking as though you spent less money than your fellow bridesmaids. Take a look at these 6 tips for reducing the cost of being a bridesmaid, and save a little change without looking like you skimped.
Shop around for your bridesmaid dress
Just because the bride buys her dress at a certain boutique, it doesn't mean you have to pay an outrageous amount for a dress you're going to wear once because you bought it at the same bridal shop. In many cases, you can actually rent your bridesmaid dress, usually for less than $100. Of course, if you can't wear off the rack, rental may not work for you, but there are plenty of other good options. Try asking the bridal shop if they offer a group discount, usually somewhere around 15% off of your total.
Choose a new dress designer and save
If you can't wear off the rack and must buy your bridesmaid dress, you should look at new or startup dress designers. They have the same products but at half the cost of the well-known dress designers. For example, Cicinia dresses, is a startup dress company with great designs that are affordable on any women bridesmaid dress budget. We spotted a floor-length boat-neck dress in stretch crepe for under a hundred dollars, but it looked like million bucks in the dressing room. Don't be afraid to go in your own direction to find a style that is affordable and looks great on you.
Do your own hair and makeup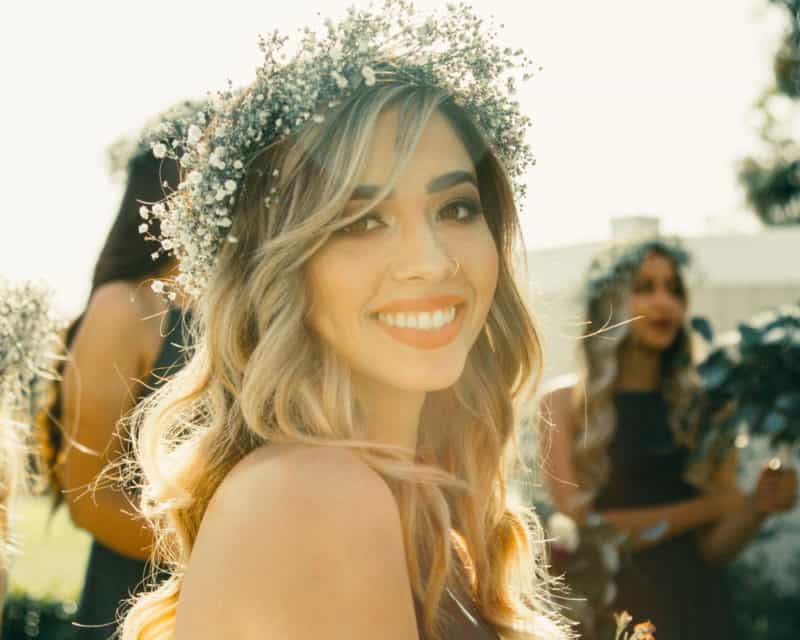 There are online tutorials for every makeup product and hairstyle that is popular, and within a few hours, you can learn how to perfect a wedding updo and a spring wedding blush. Or, better yet, ask your sister, or your cousin, who was in Drama class, if they'll help you with your look. If that isn't a viable option, call your local salon and see what they'll charge you. There is no chance it will be more than the stylist travelling to the wedding and making $300 per person to do their hair and makeup at the wedding. Any stylist is going to be a cheaper option than the wedding stylist.
Have your regular tailor alter your dress
Don't spend twice the alteration fee by having the bridal shop or dress shop alter your dress. Instead, take it to your regular tailor and have them alter it at your regular alteration rate. Better yet, get your aunt or grandmother to do your alteration for free. There is no difference in the alteration or thread used, it's just much more expensive to have it done at a dress or bridal shop because their fees are much higher for all the services they offer.
Book early
The moment you get the date and venue, use your travel apps to find cheap air, hotel, and food rates. If you book so far in advance, you'll usually get extra discounts from your reduced rates. Try for air and hotel bookings together, because you'll usually get much bigger savings for doing so. For extra savings, see if you can bunk with another single bridesmaid, and split a double room. You'll probably have more fun with a roomie anyway.
Set a gift budget, stick to a gift budget
Don't go overboard buying wedding and shower gifts. Figure out a budget early on and stick to it. If you can't afford both a shower and a wedding gift, pick one and blow your gift budget on it. If you know any of the guests, you can ask if they'd be interested in splitting a gift with you so you can get more gifts for your money.