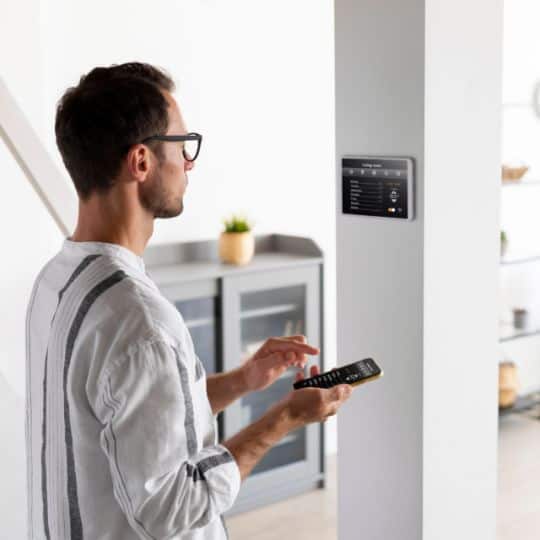 6 Tips for Getting Your Home Ready for Sale through Renovations and Repairs
Selling your home offers exciting financial opportunities and the promise of new life adventures. However, it's not all smooth sailing; challenges often arise. The good news is there are reliable strategies to make your sales successful. One of these involves getting your home in tip-top shape. Yeah, renovations and repairs truly do work like a magic spell. They make your old house enchanting to people looking for a new home.
Well, let's take a look at a couple of renovations and repairs that should help you navigate this process more easily and put your property right at the top of the real estate market.
Curb Appeal: A Captivating Introduction
First impressions are crucial when it comes to selling your home. Enhancing your property's curb appeal can create a positive experience. Investing in landscaping, refreshing the exterior with a fresh coat of paint, and ensuring a well-maintained entrance not only create an inviting ambiance but also convey that your home is well-cared for. These efforts tend to work like a warm welcome. They make a strong impression and invite potential buyers to step inside and get the full experience.
When it comes to curb appeal, consider examples such as a well-groomed lawn with colorful flowers that greet visitors at your doorstep. Simple changes like these can significantly increase your home's charm and draw potential buyers in.
Tackle Essential Repairs: A Flawless Canvas
Addressing minor repairs is akin to preparing a flawless canvas for your home. Leaky faucets, squeaky doors, and broken tiles may appear insignificant but can affect a potential buyer's perception of your home's condition. By creating a comprehensive checklist and addressing these issues proactively with the help of reliable repairmen, you not only improve the aesthetics. You will also make the selling process countless times smoother.
For instance, fixing those leaky faucets and squeaky doors can make your home feel well-maintained and functional. You can only imagine how much that boosts the confidence of people coming for a visit.
Kitchen and Bathroom Updates: Elevate the Heart of Your Home
Kitchens and bathrooms are often considered the heart of a home. Modernizing these spaces can significantly enhance your property's marketability. Upgrading countertops, fixtures, and appliances, even on a modest budget, can make a considerable difference. Keep in mind that plumbing networks can be very complex, so this is yet another instance where you should look only for top-tier hot water systems experts. A fresh, updated kitchen and bathroom can leave a lasting impression on potential buyers, making your home stand out.
Take, for example, an upgraded kitchen with new countertops and modern appliances. It can make your home feel move-in-ready, which is always a major selling point for buyers.
A Fresh Coat of Paint: Transforming Spaces
The power of a fresh coat of paint cannot be overstated. It's an effective, budget-friendly, and probably the least taxing, DIY-friendly way to breathe new life into your home. Opting for neutral colors is key, as it appeals to a broader range of potential buyers, making your space appear more significant and versatile. Paying special attention to high-traffic areas. We can easily point out the living room and kitchen as the most obvious examples.
Consider the impact of fresh paint in practical terms. A neutral, well-painted room provides a blank canvas for buyers to envision their style and decoration choices, making your home more appealing.
Energy Efficiency: An Eco-Conscious Allure
In today's eco-conscious world, energy efficiency is an appealing feature for many homebuyers. Incorporating energy-efficient elements such as double-pane windows and LED lighting. Hey, you can even throw in programmable thermostats for good measure. They will not only tap into the environmentally friendly market but also provide cost-saving benefits. Presenting your home as a smart, energy-efficient choice can set it apart in a competitive market.
Consider how energy-efficient upgrades can translate into practical savings for potential buyers. Lower utility bills are, keeping in mind the current energy prices, something worth considering. So, don't be afraid to make these perks one of the main components of your marketing campaign.
Declutter and Stage: Unveil the Home's Potential
Cluttered and overcrowded spaces can make your home feel smaller and less inviting. The art of staging allows potential buyers to envision their future life within your space. Whether you opt for professional staging or follow DIY staging guidelines, the strategic arrangement of furniture and decor can maximize the potential of your home. Buyers can more easily connect emotionally and visualize themselves living their dream life in your space.
Picture the impact of effective staging; a well-organized, stylishly arranged living space can make it easier for buyers to see themselves living in your home. It's about creating a strong emotional connection. As mundane as it seems, this can prove to be one of the biggest buying deciding factors.
Conclusion
In summary, preparing your home for sale through renovations and repairs is a strategic investment. By integrating all the suggestions we gave you right above into your renovation plans, your home will have a much better chance of running a fair market race. So, embrace this journey with enthusiasm, ready to unveil your beautifully renovated, well-maintained home and set the stage for a successful and swift sale. Your home's allure will undoubtedly leave an indelible mark on potential buyers, making it the top choice in their minds. The more effort you put into nudging them in the right direction, the better.
Author bio: Marie Nieves is a passionate blogger with an eye for design, a flair for storytelling, and a love for culture. She contributes regularly to various blogs and online magazines, all while satisfying her wanderlust by exploring states and countries near and far.