6 Things Moms Should Buy for Themselves Just Because
As a mom, you are always putting everyone else's needs before your own. You spend your days taking care of your family and making sure that everyone is happy and comfortable. But what about you? When was the last time you did something just for yourself? Just because you deserve it? If you can't remember the last time you did something for yourself, then it's time to change that. Here are six things you can buy for yourself.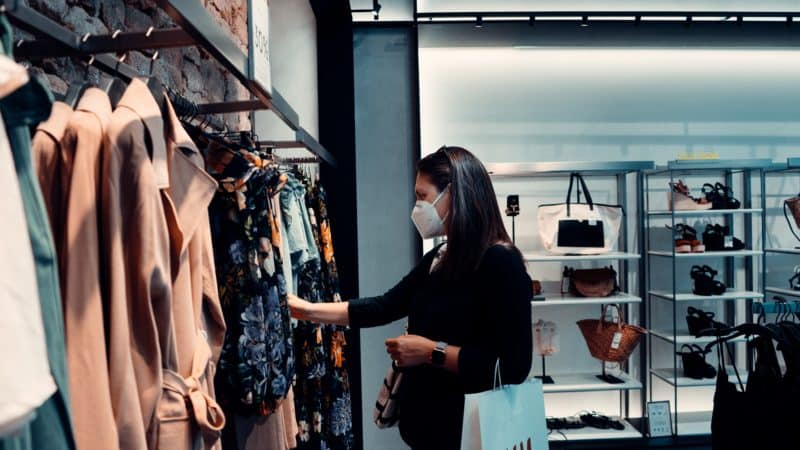 A Piece of Jewelry
One thing that moms should definitely do for themselves is to buy a piece of jewelry. It doesn't have to be anything expensive or extravagant, just something that mom can look at and feel good about. As noted by the people behind All Diamond, a piece of jewelry is a great way to show mom how much she is appreciated. There are many different places to buy jewelry, but some of the best places are online retailers or speciality stores that make diamond necklaces. Another option is to go to a store in your area where they specialize in mom jewelry. Wherever you decide to buy it from, just make sure that you get something that you will love.
A New Outfit
A new outfit is a great way to feel refreshed and confident. Whether you're headed to a casual lunch or an important meeting, having a go-to outfit that makes you feel great is worth the investment. You don't have to spend a lot of money to get a great outfit, there are plenty of affordable options out there. Once you find something you love, you'll be able to wear it over and over again. Just make sure you choose something that fits well and is comfortable to wear. You can get your outfit at a number of places, including fast-fashion retailers, department stores, or even online.
A Good Pair of Shoes
It's no secret that a good pair of shoes can make or break an outfit. But what many moms don't realize is that a good pair of shoes can also make or break their mood. That's why it's so important for moms to treat themselves to a new pair of shoes every now and then, just because. There are a few things to keep in mind when shopping for shoes as a mom. First, comfort is key. You're going to be doing a lot of walking, so you'll need a pair of shoes that won't give you blisters or make your feet ache. Second, style is important, too. You want a pair of shoes that you feel confident in and that will make you feel put-together, even on the days when you're just running errands.
A New Book
There's nothing quite like curling up with a good book, and moms deserve to treat themselves to a new one every once in a while. Whether it's a lighthearted romance or an edge-of-your-seat thriller, take some time out for yourself and immerse yourself in a great story. You can find plenty of great options at your local bookstore or online. Some of the types of books that are perfect for moms include lighthearted Romance – If you're looking for something to make you smile and help you escape the stresses of everyday life, look no further than a lighthearted romance. These novels are typically filled with charming characters, humour, and feel-good moments. Thriller – For a more suspenseful read, try a thrilling novel that will keep you on the edge of your seat. These books are perfect for moms who want to be entertained and engaged in a fast-paced story.
Tickets to a Show or Concert
One of the best things about being a mom is that you can finally go to see the types of shows and concerts that you want to see. No more kid-friendly shows or music – you can now indulge in your own taste. Whether it's seeing your favourite band live or finally getting to experience Hamilton, treat yourself to some tickets and have a great time. There are a few different ways that you can get your hands on some tickets. Often, concert and show venues will offer a presale to members or those who have signed up for their mailing list. This is usually done through an email that will contain a link to purchase tickets before they go on sale to the general public. If you're interested in seeing a specific show, make sure to sign up for the venue's mailing list so you don't miss out on the presale.
A Day At The Spa
Every mom deserves to be pampered, and what better way to do that than with a relaxing day at the spa? Whether it's a massage, facial, or just some time spent in the sauna, a day at the spa is a great way for moms to unwind and recharge. Not only is a day at the spa good for the soul, but it can also be great for the mind and body. Studies have shown that regular massage can help reduce stress and anxiety, improve sleep, and even boost immunity. So if you're looking for an excuse to treat yourself, booking a day at the spa is a pretty solid one.
Overall, it's important for moms to take some time out for themselves every now and then. Whether it's buying a new outfit, getting a good pair of shoes, or spending a day at the spa, treating yourself is a great way to relax and recharge. So go ahead and indulge in something that you really want, you deserve it.