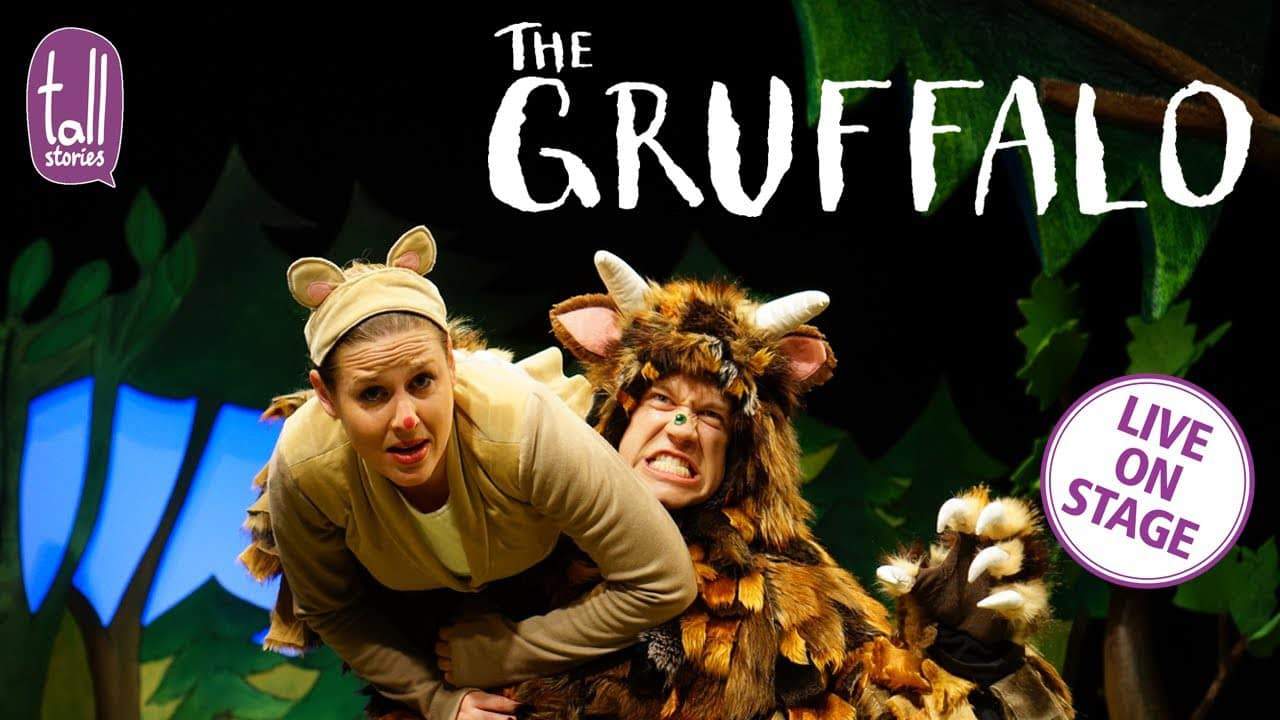 6 Fantastic Theatre Shows Perfect for A First Trip with The Little One
Young children learn through observation and repetition. This is why you may notice that when they fall in love with a story, TV programme or theme such as superheroes, princesses or dinosaurs, they'll watch that programme over and over or request the same bedtime story every night…sound familiar?
But an often-untapped experience, which can further your child's love of stories, music and learn in a whole different media, away from screens, is on stage! Theatre shows bring beloved characters and stories to life in front of your little one's eyes and encourage them to join in with the songs and character interactions on stage (we all remember 'he's behind you!').
Here are just a handful of performances to consider taking your pre-schooler along to experience theatre culture with a familiar story:
1. The Gruffalo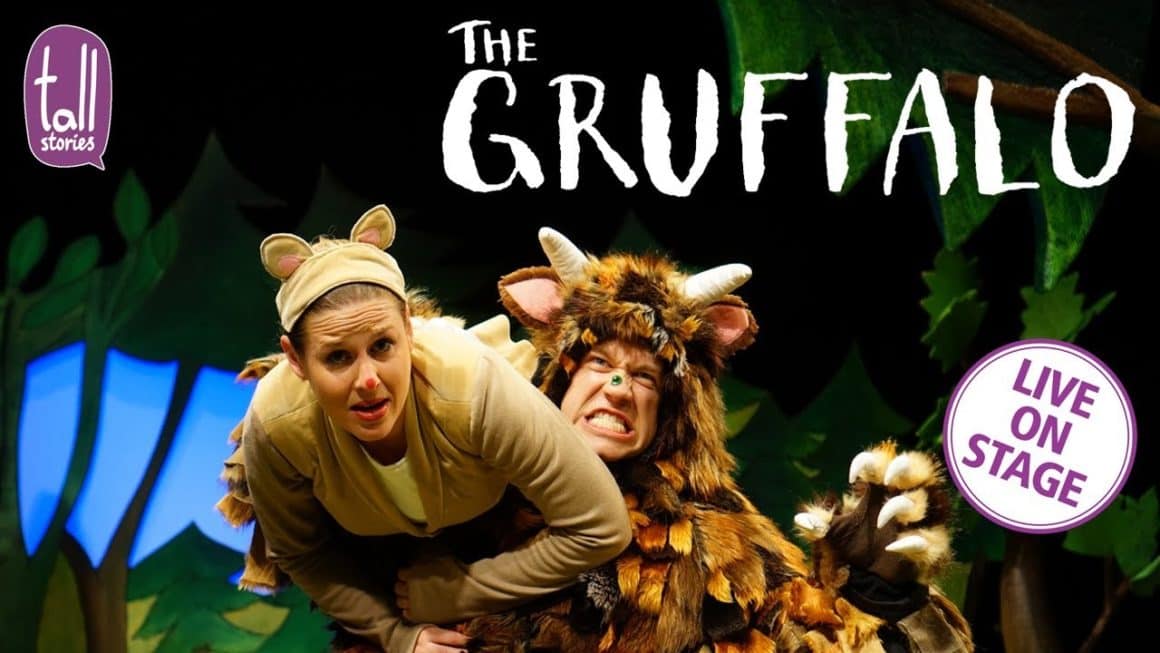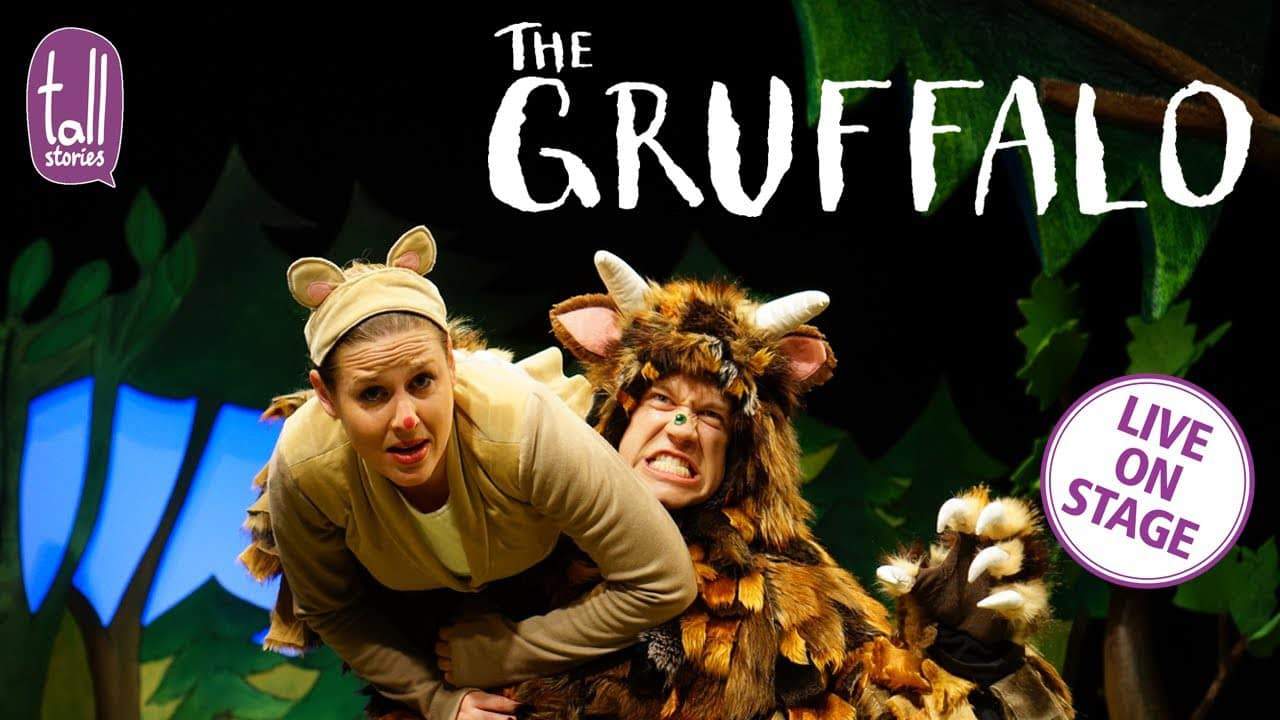 Source: tallstories.org.uk/the-gruffalo
"I'm going to have lunch with a Gruffalo." He has terrible tusks, and terrible claws, And terrible teeth in his terrible jaws."
Why didn't you know? The Gruffalo by Julia Donaldson is one of the most famous children's book, about a clever mouse who outsmarts all the predators in the deep dark wood by telling them about the scariest monster, with purple prickles, a black tongue and a wart at the end of his nose!
Will the story of the legendary Gruffalo save the little mouse from ending up as dinner for these wily woodland creatures? With a little courage, the mouse must outwit them all to find hazelnuts for dinner, and after all, there's no such thing as a Gruffalo – is there?
The theatre show contains songs, hilarity and music, perfect for little ones aged three and over – accompanied by their grown-ups of course. It is guaranteed to get toddlers bopping along and laughing loud throughout.
Unlike many stage productions that can run for two to three hours, the Gruffalo stage show is only 55 minutes (without an interval) which is less than a lot of films. This means little ones are likely to remain engrossed for the entire show, rather than getting restless and disruptive.
The show is currently touring the UK, you can find dates, locations and tickets here.
2. The Very Hungry Caterpillar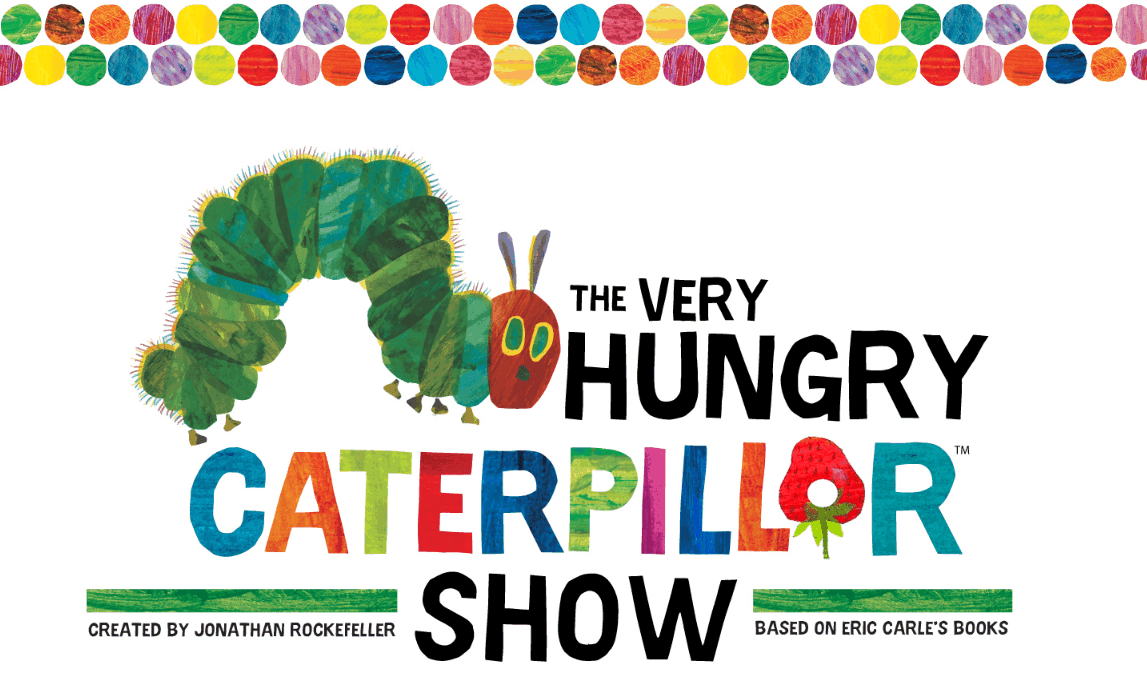 Source: hungrycaterpillarshow.com
"…Out of the egg came a tiny and very hungry caterpillar."
Every child will have fond memories of Eric Carle's caterpillar that has eyes bigger than its belly. The Very Hungry Caterpillar stage show is based on the much-loved children's book of the same name.
The book was first published in 1969 and has gone on to sell more than 41 million copies worldwide. The bright colours of the hand-painted tissue paper collages have captivated young audiences through the ages. It is no surprise that the stage show has been described as "beautiful, rhythmic and faithful to the author's work" by Time Out.
The production features a menagerie of 75 puppets and brings to life not only the Very Hungry Caterpillar but also three other Eric Carle stories, which vary depending on the theatre company performing.
This theatre show is suitable for children over the age of one but for the sake of other audience members, it may be best to wait until they are over two as they'll be happier to sit and watch.
There are often tours of the show, you can keep an eye out for dates near you and find out more information about the show here.
3. Dear Zoo

"He was too big! I sent him back!"
The beloved, bestselling 1982 book by Rod Campbell came to the stage for the very first time in 2018 and after a very successful first run, it has continued to tour.
The lift the flap book has been a favourite amongst children for over 35 years and takes children on a journey with a host of animals, in search of the perfect pet. The zoo delivers the reader different animals found at the zoo, including a camel and giraffe, but as suspected there are reasons these animals do not make great pets. The giraffe was too tall and the camel too grumpy, for example.
The stage production features animated actors, extra-large props and colourful puppets that help bring this cherished family favourite to life.
It has been described as the most ideal first theatre visit for children of all ages, but particularly toddlers. For more information, photos of the show and tickets visit the website.
4. Zog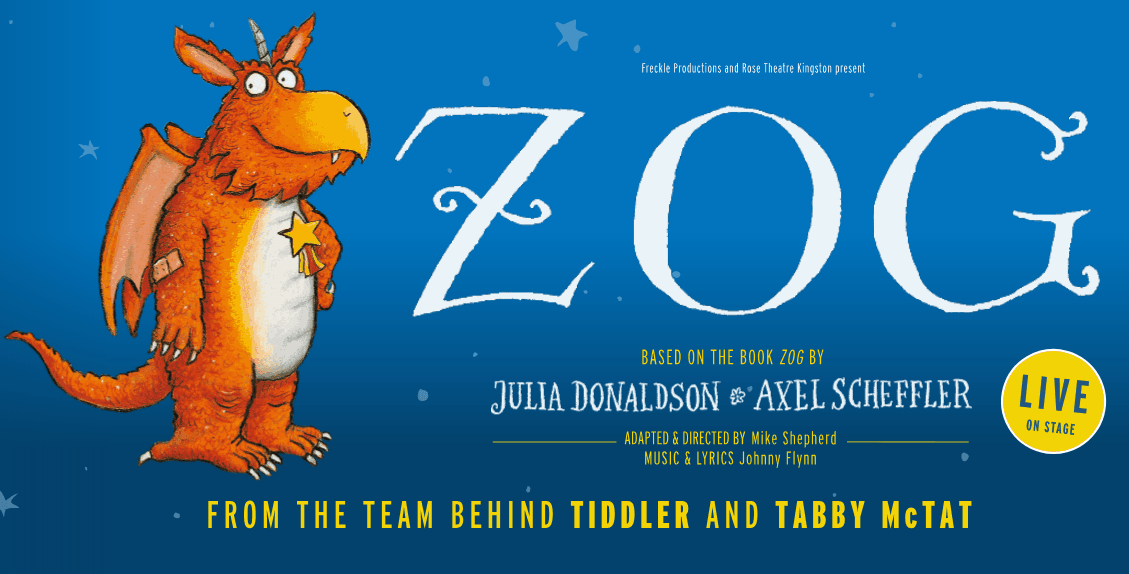 "Madam Dragon ran a school, many moons ago. She taught young dragons all the things that dragons need to know."
Another Julia Donaldson favourite has been brought to life on the stage. Zog is a large dragon that is eager to please at Madam's Dragon School, where these mythical beasts learn all the important things that dragons need to know.
In an attempt to win a gold star Zog tries a little too hard to impress. He ends up bumping, burning and roaring his way through years one, two and three at school, with Princess Pearl patching him up just before his biggest challenge, a duel with a knight!
This magical adaptation features a folk score performed by live musicians who also take on some of the acting roles, alongside detailed puppets.
It has been described as hilarious for the whole family, so is sure to help little ones fall in love with the theatre. To find out more about the live show and for performances, visit the Zog live website.
5. Ben and Holly's Little Kingdom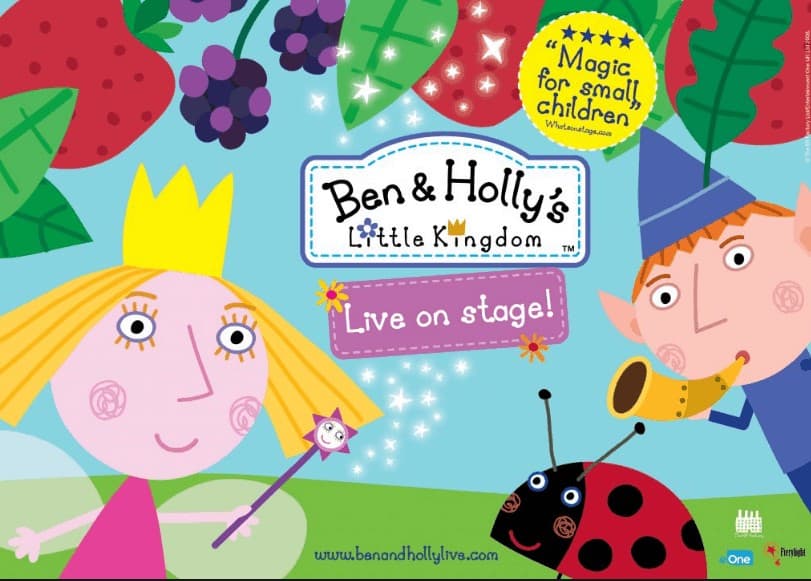 Source: benandhollylive.com
"Somewhere, hidden amongst the thorny brambles is a little kingdom where everyone is very very small…"
From the makers of Peppa Pig, Ben and Holly's Little Kingdom follows Holly, a young Fairy Princess, and her best friend, Ben the Elf. Join them on an enchanting journey through the Magical Kingdom, where they must help their friends and sometimes stand up to things a lot bigger than themselves!
Many young children will already be fans of the TV show, so seeing these characters come to life in front of their eyes will be a truly magical experience. Witness Gaston and his messy cave, Nanny Plum's antics and fairy magic up close.
The audience is invited to join Ben and Holly, with all of their friends on their exciting musical journey, full of fun games, catchy songs and laughter. The show really brings the magical kingdom into the real world with a talented cast, character masks, colourful costumes and amazing sets.
Find a theatre show near you and even download an activity pack by visiting the website.
6. The Tiger Who Came to Tea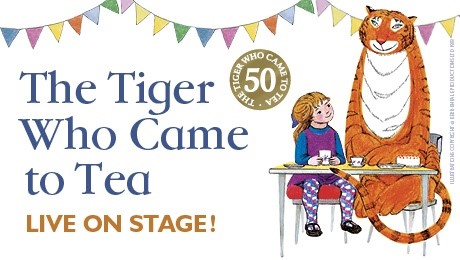 "Sophie opened the door, and there was a big, furry, stripy tiger. The tiger said, 'Excuse me, but I'm very hungry. Do you think I could have tea with you?'"
Adapted from the picture book that has been loved by children for over 50 years, the delightful family theatre show is packed with magic, sing-a-long songs and clumsy chaos! An amazing stage adaptation of the classic children's story of teatime pandemonium, celebrating 10 years on the stage.
The original story follows Sophie who sits down for tea with her mummy when suddenly a ring of the doorbell disrupts them. Sophie opens the door to find a surprise stripy visitor, a TIGER!
The stage show has all the fun of the original story with added songs and fun for all the family to enjoy.
To find a performance near you visit the website.
From hit West End shows that tour across the UK to your local theatre, why not take a look at what the theatre has to offer you and your family? Whether it is a retelling of their favourite storybook or a chance for you to take a trip down memory lane whilst sharing a beloved story with your little one and making new memories together, the theatre offers an immersive experience with costumes, lights and of course live actors and music!
Written by Kiddi Caru Day Nurseries and Preschool, experts in child care and developing young minds.