6 Amazing Solutions If You Have Limited Space At Home
Sometimes when we live in a small apartment or home, finding things or keeping things organized can be difficult. However, it's all about making the space you have work as efficiently and effectively as possible. In this article, we'll provide you with six solutions that will help you use the limited space in your home.
1. Install Shelves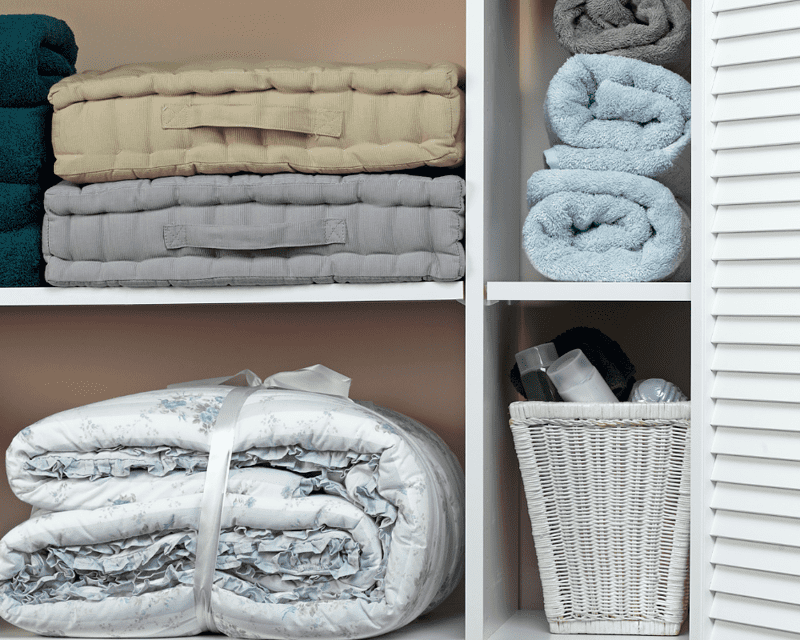 Shelves are a great way to add extra storage space without taking up too much room. You can use them to store items such as books, magazines, clothes, or anything else you need to keep organized. They can also be used to display items such as pictures or plants.
Installing shelves is relatively easy and can be done in just a few hours. However, it's important to measure the area where you want to install the shelves before you get started. This will ensure that the shelves fit properly and look great once installed.
Once you've measured the area and bought the materials needed, follow the instructions included in your shelf kit. In no time at all, you'll have beautiful new shelves that will help you maximize your space at home!
2. Use A Storage Unit
If you don't have enough space at home to store all of your belongings, you can always use a storage unit. Storage units are great because they provide you with extra space to keep your things safe and organized. Plus, they're usually very affordable.
When choosing a storage unit, be sure to pick one that's the right size for your needs. You don't want to end up paying for more space in a storage unit than you need. Also, be sure to choose a location that's close to your home or office so that it's convenient for you to access your belongings when you need to.
Once you've chosen the perfect storage unit, be sure to pack your things carefully. Label all of the boxes so that you know what's inside them. And if possible, try to keep your things organized in a way that makes sense for you. That way, it'll be easy for you to find what you're looking for when you need it.
3. Make The Most Of Window Sills
Window sills are often overlooked as a potential storage or decoration space, but if you use them wisely, they can be a great asset in your home.
Here are some ideas for how to make the most of window sills:
Use them as shelves to store things like books or plants.
Put a tablecloth over them and use them as an instant dining table for two.
Turn them into a mini office space by adding a small desk and chair.
Use them as a plant stand to display your green thumb.
Decorate them with photos, artwork, or other mementoes to personalize your space.
No matter how you use them, window sills can be a great way to make the most of limited space at home. Get creative and see what works best for you!
4. Hang Hooks
You can use hooks to hang clothing, towels, bags, and more. This will help to keep your limited space organized and functional. There are a variety of hooks that you can choose from depending on your needs and preferences.
There are various hook sizes available to choose from. Big hooks can be used for things like purses or coats, medium-sized hooks can be used for clothing or bags, and small hooks can be used to hold jewellery or other accessory pieces.
You can also choose from various colours and styles of hooks. If you want your hooks to blend in with your interior design, look for a simple metal style. If you want them to be a bit dressier, you can find wood hooks with intricate designs. You could also opt for rustic hand-forged hooks like the ones from Soulful Iron for that classic vibe.
5. Use Seating That Serves Multiple Functions
If you live in a smaller home or apartment, you may have to get creative with your furniture to make the most of your space. One way to do this is to use seating that serves multiple functions.
For example, an ottoman can be used as a footrest and an extra seat when guests come over. A daybed can double as a sofa during the day and a guest bed at night.
Get creative with your seating solutions, and you'll be able to create a comfortable, functional living space despite limited square footage.
6. Boost Your Bed's Storage Potential
If you're like most people, your bedroom is probably one of the smaller rooms in your home. And if you live in a city or an apartment, space is even more limited.
However, just because your bedroom is on the small side doesn't mean it can't be storage central. With a bit of creativity, you can boost your bed's storage potential and make the most of what little space you have.
Use under-bed storage bins or containers to tuck away out-of-season clothes, extra blankets, or other items you don't need daily.
If your bed doesn't have built-in drawers, invest in a storage bed frame with drawers or a trundle bed that can be used for additional storage.
Sometimes, we have to make do with the space that we have. Living in a small home or apartment might make you feel like you can't do much to make it feel cosy and inviting. With a little creativity, you can transform even the smallest space into a comfortable place to call home.