5 Tips to Create a Stylish Work Uniform for the Home Office
‍Working from home can be a tremendous blessing. It offers the flexibility to set your hours and avoid the stress of commuting. However, it also presents a unique challenge: how do you maintain professionalism while working from home? Working from home most days means you need an easily adaptable work outfit that won't give away your home-based job. A typical business suit won't cut it — unless you enjoy being seen as unapproachable and unprofessional by potential clients. Working from home requires a more subtle approach than dressing in all black or some other neutral outfit. You must balance professional and casual, creating a stylish work uniform for the home office.
Find a colour you love and build around it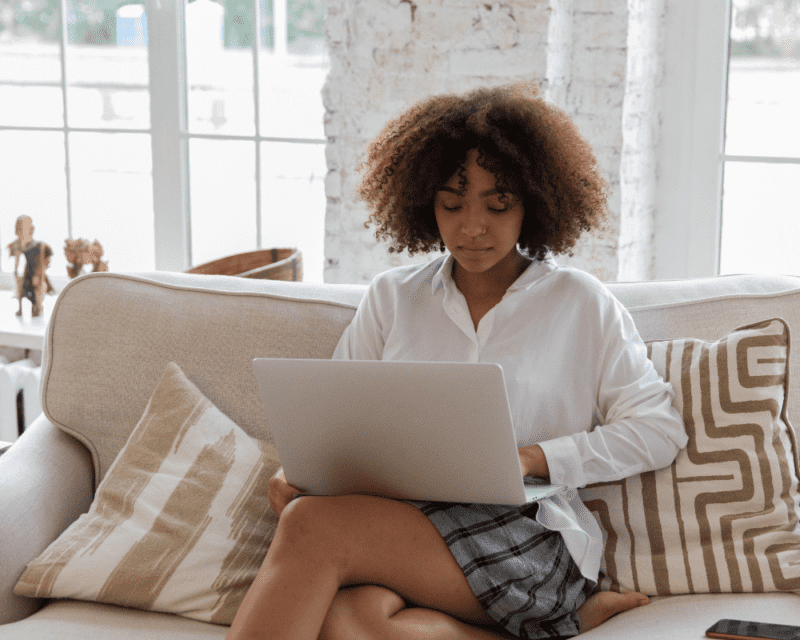 You probably have a few different outfits in mind already. Start by choosing a colour that you love. It can be anything, from a simple black to blue or red — it doesn't matter as long as you love it and feel confident in it. Once you have a colour, you can build an entire work uniform around it. This can include your outfit, your accessories, and even the colours in your home office. Your chosen colour will be a prominent part of your work uniform. This can help you to create a consistent look without the formality of office wear which is vital when attending meetings via zoom or in person when working from home.
Add statement jewellery
Jewellery is the perfect way to mix up your work uniform. A statement necklace or earrings are easy to add to any outfit. But they make a huge difference. They add a touch of personality while also being subtle. You don't want to make too much of a statement with your jewellery. Instead, you want to find something that compliments your outfit and adds a pop of colour. If you are worried about your jewellery clashing with your outfit, make sure you have a few different pieces. You can mix and match them easily and create different looks and styles with different pieces.
Accessorise
Jewellery isn't the only way to accessorise your work outfit. You can also incorporate your other clothing items. Think scarves, bags, shoes, belts etc. While you may be working from home, you might also have to meet with others virtually. So while you might be keeping your clothing simple, the right accessories can help you to switch up your look and take you from casual to professional in the blink of an eye.
Create a work capsule wardrobe
Creating a wardrobe of work items is the easiest way to create a stylish work uniform for the home office. Start by finding a few essential things you can mix and match easily. This is where jeans, T-shirts, and other casual pieces from an outlet store come into play. You can also include a few items of office wear. This can be a blazer, a pair of slacks, or a lovely skirt. A few key pieces are all you need to create different work outfits.
Remember to keep it comfortable to help you work more efficiently and choose items you can work in quickly that aren't restrictive. However, while you might need to pay close attention to office chic, you need to maintain professionalism during your working hours, whether you work remotely for employers or are self-employed, so choosing essential items for your workwear capsule wardrobe can help you maintain a consistent look.
Avoid fussy patterns or clashing styles
Many people who work from home often have to entertain clients virtually or attend meetings. While it can be tempting to do so in your loudest and brightest clothing, it is better to avoid overly fussy styles and patterns which can be distracting on screen.
Pair detailed pieces with planer items to add balance, and try not to wear clashing colours, which can give off a different vibe than what you are aiming for.
Conclusion
Working from home can be a wonderful experience. However, it does require you to think about your style and create a stylish work uniform for the home office. A typical business suit might work when out and about, but when you are at home, you must consider what you feel comfortable in, while maintaining a professional image. Working from home allows you to choose a more casual look for your working attire but remember, you want to wear items you would be happy to be seen in outside of the home or by your peers to retain your image at all times.