5 Tips To Revamp Your Home With Antique Doors
Your home doors can make an excellent first impression on your guests' minds. It is because your doors can lighten up the entrance, make your home look impeccable from outside, and sway your guests at their very arrival.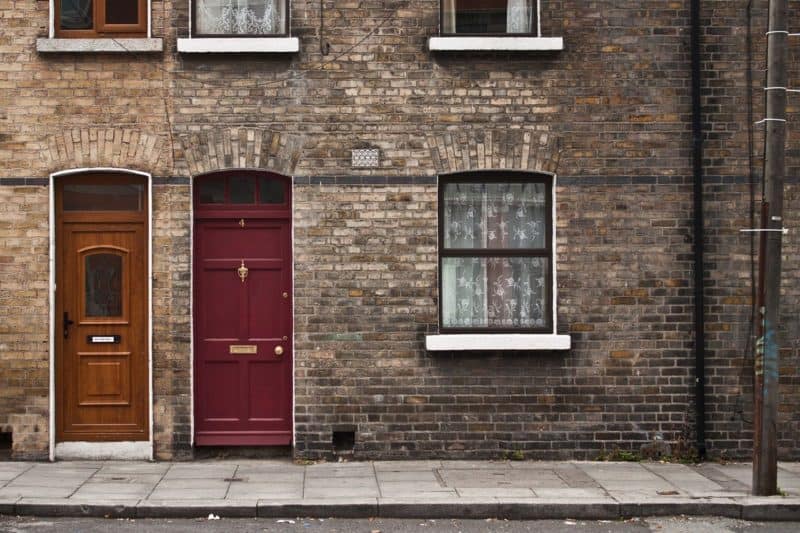 No doubt, your interior designers have put every ounce of their talent into making your house look a better place. However, with time, your home might need a restoration or a little makeover. Maybe the door has lost its coating, or the varnish has faded away, but you can always make a winning appearance on your house doors.
5 Tips To Revamp Your Home With Antique Doors
Moreover, old doors can define a new purpose of your home every time they are renovated. That's why we have made an idea book here for you to find the top five tips to revamp your home with antique doors.
So, without wasting a second more, let's take a tour!
1. Make a Bed Backdrop With Antique Doors
After reading this piece, one thing's guaranteed – antique doors are not just for lighting up the arrivals. They can do a lot more and make magic happen when used as an inside home decor accessory. You will be surprised to know that the first idea of revamping your home with antique doors involves keeping them in your bedroom! It is a simple DIY way to turn the wooden doors into your bed's backdrop. Put a multi-layered row of doors together, tone it the same, and hang it behind your bed. Nothing will make you happier than having such a fantastic look in your bedroom every day.
Alternatively, you can go for making a wall of fame using old doors in your bedroom. Either you can glass-paint the doors or turn the entire doors into paintings themselves. Harmonise them in a way that they appear interconnected and appealing. You can conduct this idea on any of the sidewalls of your bedroom that have full exposure to the visitor. Trust us: going on this road to revamping your house with antique doors will give you more compliments than you have ever expected.
2. Carve Out Wood Doors Into Elegant Benches
Most of the living rooms accommodate the same conventional sofas, couches, or cushioned chairs. What if we say that you have a better way to make the standard seating arrangements of your living area more creative and captivating? Pull out the old rustic door from your scrap room. Cut it into the required pieces to ensemble together on a bench. You can make everything: the back, the legs, the seat, and the armrests from a single old door.
If you disagree with going for the rustic look, we have an alternative for you right away. Slam the wooden doors with your favourite vibrant shades that match the rest of your house's interior. Make a set of 4 to 5 upcycled bench chairs and arrange it with your sofa set. You will remain spellbound by the looks after you install them in your house. Also, you can make the same seating arrangement with these weathered benches in your garden. Not only will it complete your place interior-wise, but it will also leave an incredible impression.
3. Utilise Old Doors to Create Porch Swings
To make this idea happen, you need two pieces of your worn-out furniture. An antique door and an old wooden tabletop would work fine. Start the process by making the tabletop your swing seat. But, before you do it, level it up evenly, paint it with your favourite finish, coat varnish on it, and let it dry. Meanwhile, carry on the same process for the antique door you have stacked up in your basement for years.
When both these revamped furniture pieces are ready, attach the old door as a backdrop of the swing and make the tabletop work as the swing seat. Furthermore, attach the table legs to the porch swing on both sides to make them unique yet comfortable armrests. Don't forget to join cushions of your colour, comfort, and choice on the swing seat as well as armrests. This DIY idea of making a porch swing from the old door will glorify the house's interior to the next level. If you're considering outdoor playsets, gorilla swingsets are a fantastic choice for kids' entertainment in the backyard.
4. Turn Your Antique Door Into a Jewellery Stand
Out of many ways to revamp your home with antique doors, making an old-fangled jewellery stand is the best one. Imagine all of your female friends' boring dressing tables with the same traditional mirror, table, and chair arrangement. Then think of a jewellery stand that is an archaic door of your house just dismantled from the entrance and placed in your bedroom!
This idea is impressive because, with it, you need not worry about your large-beaded jewellery anymore. That's right! Some jewellery has huge beads that any small box cannot fit into it. An antique door turned into a jewellery organiser can solve both your problems of hanging necklaces & bracelets and large handbags & purses. Along with proving itself a useful furniture piece, a door-made jewellery stand looks scintillating with other furnishing items.
5. Reclaim a Bookshelf Out of Wooden Door
Like making jewellery stand out of an antediluvian door, reclaiming a bookshelf from an old-fashioned door is equally remarkable. To make this a reality, you have to pick a nice-looking corner in your house. Afterwards, you have to make 4 to 5 shelves of different heights using thick wood sheets. When you are done shelving, place an antique door outside these shelves as a frame, and your antique door bookshelf is ready! Such a corner bookshelf lets anyone show off their antique furniture in any part of the room.
Conclusion
There are multiple ways to revamp your home with antique doors. However, the reason behind these five being our top-notch choices is that they add character to the entire house's interior. Not only do these ideas involve the least investment, but they also give the best outcomes. For those who are planning to revamp their doors, we say, do it.