5 Most Popular Travel BackPacks For Men In 2021
Gone are those days when backpacks were the flagship gear of nomads. Today, anyone from a wild explorer to a business person can take a backpack to ensure a hassle-free journey. It's because backpacks can make any trip easier and more enjoyable.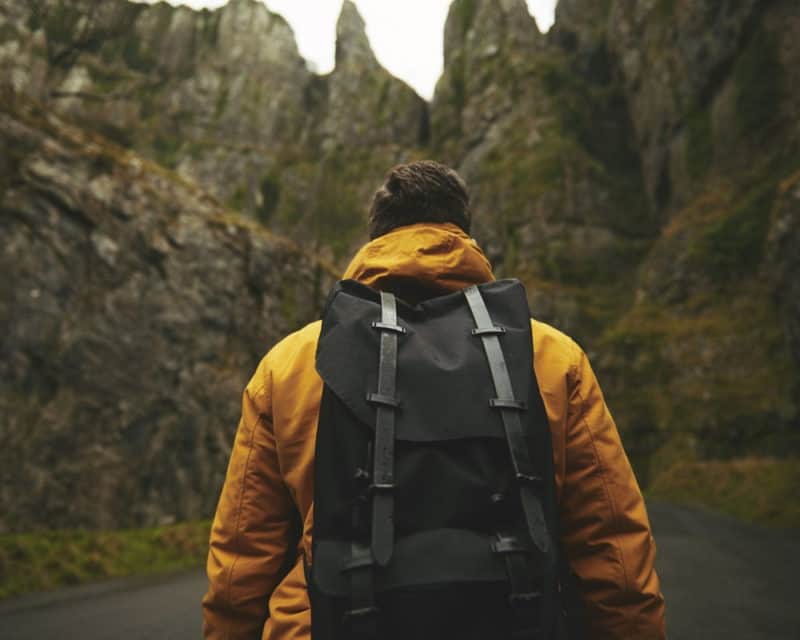 It's okay to get bewildered when picking a perfect backpack while browsing the market full of carry-on, wheeled, and laptop backpacks. But if you have finally decided to ditch your suitcase to add mobility to your gear, you're in the right place.
In this piece, we've ranked the five most popular travel backpacks for men in 2021 based on user ratings, experience, durability, design, and travelworthiness. No doubt, each of these is the best of its kind and a must-have.
Explore your options below and decide which one you want to bring home for your next trip!
1. Osprey Farpoint Backpack
Surf any list on the internet to find an excellent travel backpack for men, and you will find the Osprey Farpoint on the top. Well, it is because backpacks by Osprey have remained top-notch choices of travellers. Right from convenience to its carrying capacity, everything is simply splendid. So what if the Osprey Farpoint is just a carry-on backpack? It can accommodate more clothes than a conventional suitcase. The external compartments and side pockets also allow you to stay neatly organized while carrying all your essential stuff along.
Osprey's Farpoint comes in disparate sizes, but one thing guaranteed in all variants is comfort. This backpack is conceived out of ripstop nylon. It can't get torn easily and is highly durable. The padded back panel is made out of breathable material to keep the traveller sweat-free even after walking for hours. The backpack harness can be stowed and converted into a classy travel bag. So, if you're looking for a slick and stylish travel partner, Farpoint is the best match.
2. Minaal Carry-on 2.0 Backpack
There's no point in carrying gear that makes you stressed the whole time. It is better to shut all the other backpack options when you have a Minaal 2.0 Carry-on available for purchase. The backpack is created in rural New Zealand but tested across different regions of the world. The minimalist-styled Carry-on 2.0 by Minaal can travel for miles, irrespective of how harsh land, water, or even the air is on you. The compact size of the backpack makes it travel-friendly, and its exterior design makes it eye-catching.
Along with being lightweight, the backpack protects everything that's inside. The bag complies with both US and UK airline carry-on limits and clears security checks quickly in real life. The shock-proof laptop compartment keeps all business assets safe, and its shoulder straps remain super-ready for a briefcase-style business mode. Minaal has cut all the doubts by placing a lifetime warranty on its backpack to top it all.
3. Pacsafe Venturesafe 45L Travel Backpack
Pacsafe has been a globally known name for making classic anti-theft backpacks for 20 years now. Venturesafe backpack enables eXomesh Slashguard Technology that features a secret stainless steel mesh inside, making the bag 100% smash-proof. This eco-friendly backpack is made from ECONYL fibre – a material made from recycled fishnets. It comes with an excellent 45L overall capacity, a laptop compartment, and lockable zippers.
The best part is that the side stowaway straps allow you to access things like a hard-case suitcase. For these reasons, Venturesafe is one name out of the other outstanding backpacks by Pacsafe. However, its quality of safeguarding personal belongings makes it preferable and superior to all.
4. Nomatic 40L Travel Bag
The Nomatic 40L Travel Backpack comes at a whopping price of $279, but it's worth every penny. This tarpaulin-made backpack weighs 4 lbs, which is a bit heavy compared to other backpacks. Despite being new to the backpack business game, manufacturer backpacks have remarkable features, incredible usability, and load-carrying capacity. Nomatic backpacks are the most functional gear you might find on the market, paired with an elegant design today. With organization panels, headphone and charger cordways, magnetic side pockets, and backpack-to-briefcase versatility, Nomatic has thoroughly utilized 40L worth of room.
5. Knack Large Expandable Backpack
Although named Knack Large Expandable Backpack, this gear is the best version of a small backpack for men. The triangle front pocket is an attention-seeker, and the excellent organizational style inside impresses the onlookers. The suspensions are great, the laptop sleeves are fantastic, and the compression straps are just right. The Nylon 1200D material makes the entire backpack of high quality and enduring. It has a few surprising features, like a bottle holder and a hidden compartment. However, the current size is compatible with a weekend escape or business travel for a week. If the company launches a bigger version of the same backpack, travellers will get overwhelmed with it.
Conclusion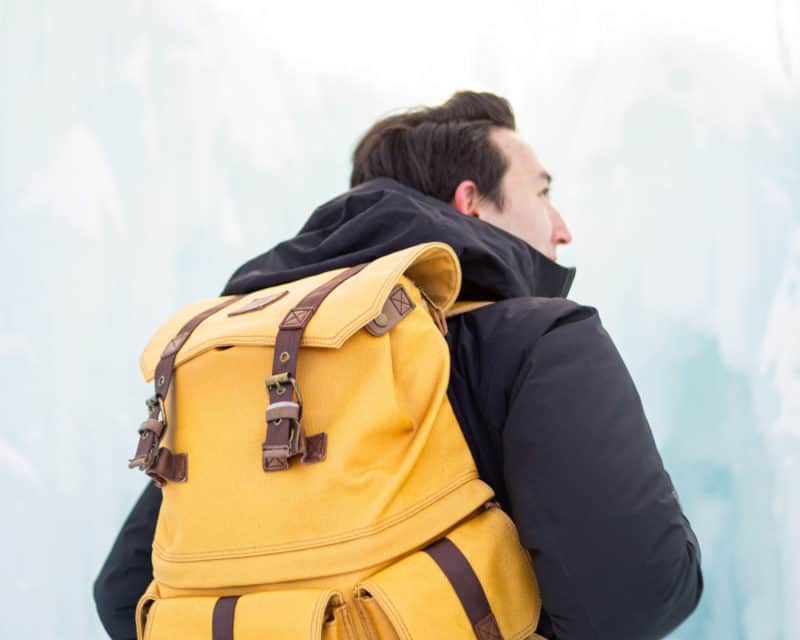 Agreed, all of these backpacks come with a posh price tag on them. However, the merits they feature round off its monetary value quite well. All these backpacks are versatile and prove a good companion during solo trips. Whether a hike or city-exploring, these five backpack picks are perfect for any trip. If you're looking for more affordable backpack options, check out Kelty Redwing 44 or Inateck 40L Travel Backpacks online. No matter what knapsack you buy, make sure it fits into your budget, your needs, and your style.