4 Things To Know When Moving From The US to Europe
Moving from the US to Europe can be an exciting and life-changing decision, whether it's for work, education, or just a change of scenery. However, before you pack your bags and book your ticket, it's important to consider some key factors that will impact your move.
Let's start with real estate. When comparing real estate, home ownership has only become a dream for many Americans. This is evident from the report published in the National Association of Realtors, which states that the average sale price of homes in the US reached an all-time high of $416,000 last June.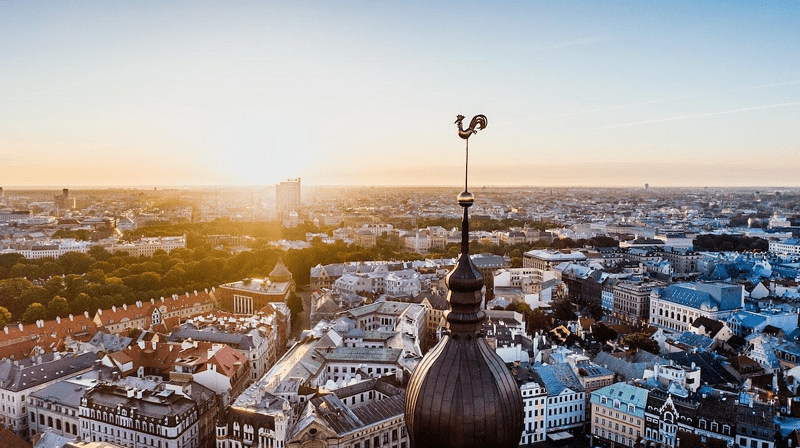 On the other hand, European home ownership has become a reality for thousands, with a 40% increase in real estate transactions in recent years, as the global real estate group Knight Frank reported. As a result, many Americans are flocking to Europe. Another reason Americans are moving to Europe is the high employment rate post-pandemic, with promising career opportunities in the healthcare sector and software industry post-pandemic, as reported by Statista. Similarly, as Europe continues to digitize its industry, there will be a growing demand for software professionals. Moreover, working in Europe also offers benefits, including a four-week paid annual leave, helping citizens maintain a work-life balance.
Despite the benefits, moving to a country and starting your life from scratch is overwhelming. One of the challenges you are likely to face is ensuring the safety of your personal belongings. Moving from the US to Europe can be less of a hassle if you hire a dedicated hauling company to move your stuff cross country. But moving isn't everything. There's much more to consider if you move from the U.S. to Europe. We've highlighted some important things to know.
Cities to live in Europe
Given how Europe is known for picturesque views, culture, and history, it shouldn't matter which city you live in. But if you're moving for the long term, you must narrow down your options. Zurich, Switzerland, is among the list of top cities to live in Europe. The city is surrounded by crystal-clear rivers, stunning mountains, and serene lakes. On top of that, the city has a top-notch education system and provides safe and efficient transport options. Oslo, Norway, is considered one of the most welcoming cities in Europe. The infrastructure is amazing for a city of its size, and the streets are safe to walk, even on light nights. What makes Oslo so popular is its friendly atmosphere, clean environment, and stunning scenery. Another on the list is Helsinki. One of the primary reasons Helsinki is considered one of the best cities to live in Europe is that it is consistently ranked among the top happiest places in the world. It is mainly due to the low crime rate and the high quality of life. Surrounded by nature and world-class museums and universities, Helsinki will help you settle in quickly.
Healthcare
As mentioned earlier, compared to America, the healthcare system is much more affordable, saving citizens from bankruptcy. Some cities within Europe offer healthcare services free of charge, whereas others don't. Look up regions that have the best healthcare services to offer. Luxembourg has the best state-funded healthcare system that covers medical expenses and allows individuals to choose doctors and hospitals. Although primary and secondary care services are free in Europe, patients must pay small services fee, including hospitalization and emergency visits. If you are moving from the US to Europe, you must obtain medical insurance. The benefit of medical insurance is that you will receive medical assistance within the budget and the list of services your insurance was issued in the event of an injury. For those moving to Europe, consider obtaining a European health insurance card. The card allows every citizen to seek healthcare in any EU member state, just like any resident of the country. However, the card is not a replacement for health insurance. If you plan on moving for the long term, you must be registered with the country's insurance scheme.
Work Permit
Before moving to Europe, find out if you can work full-time. Many European states introduce programs to lure foreigners into filling positions in different industries. Work permits in Europe vary from country to country. The most common work permit issued is the Blue card, available in 25 of the 27 EU member states. The Blue Card work permit allows qualified professionals to work in the member state and allows them to apply for permanent residency, bring family members, and travel within Europe. Besides Blue Card, every country has its own work permit with benefits that anyone can apply for when considering employment. For instance, Germany offers work visas for qualified professionals that have received higher education or vocational training outside of Germany. Similarly, Austria issues the Red-White-Red Work permit to start-up founders, self-employed workers, and graduates of Austrian universities.
The Cost of Living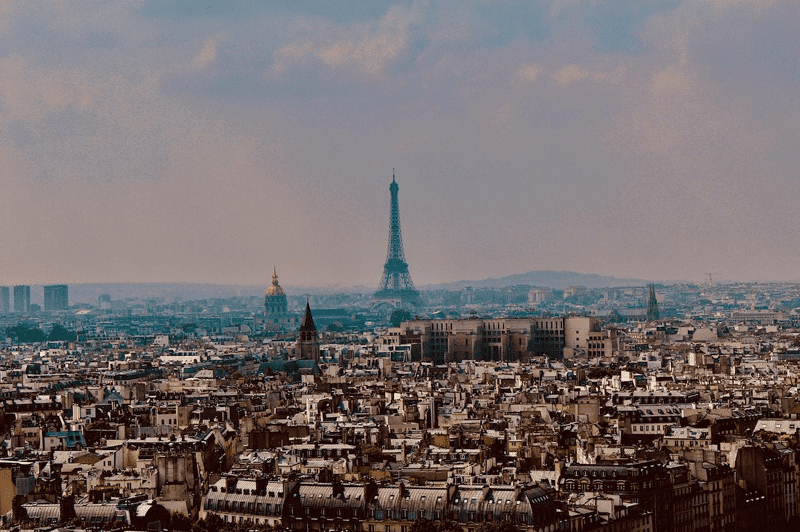 Earlier, we discussed that the cost of living in Europe is relatively cheaper than in America. It is primarily due to affordable home prices; however, the overall cost of living varies from city to city. There are several factors that influence the cost of living in Europe. For instance, suburban areas of major cities like Bulgaria are relatively cheaper regarding lodging and nutrition. On the other hand, Switzerland is one of the most expensive cities in Europe. During vacation, when the influx of tourists is high, the rate of short-term rentals reaches a high in beach areas like Costa De La Luz and Tarifa.
During the off-season, locking in tenancy rates and making rent-to-own arrangements are ways locals find their way around the soaring prices. Apart from the season, inflation which measures an increase in the prices of goods affects the cost of living. Increases in inflation increase the cost of living and vice versa. As per the IMF, Europe's inflation rate ranges between 1.4% to 1.9% until 2026, whereas the United States inflation rate will likely remain between 2.2% and 2.5% for the same period.
Conclusion
Moving from the US to Europe can be an exciting and life-changing experience, but it requires careful planning and consideration.
It's important to research and prepares for the move well in advance to ensure a smooth transition. By planning and considering all the factors involved, you can increase your chances of a successful move and make the most out of your new life in Europe.