10 ways to teach your child about money management
As a parent, you may be wondering what the best ways are to get your child prepared for everything finance related. Did you know that only 52% of 7–17-year-olds say they receive a meaningful financial education in school, at home, or in other settings?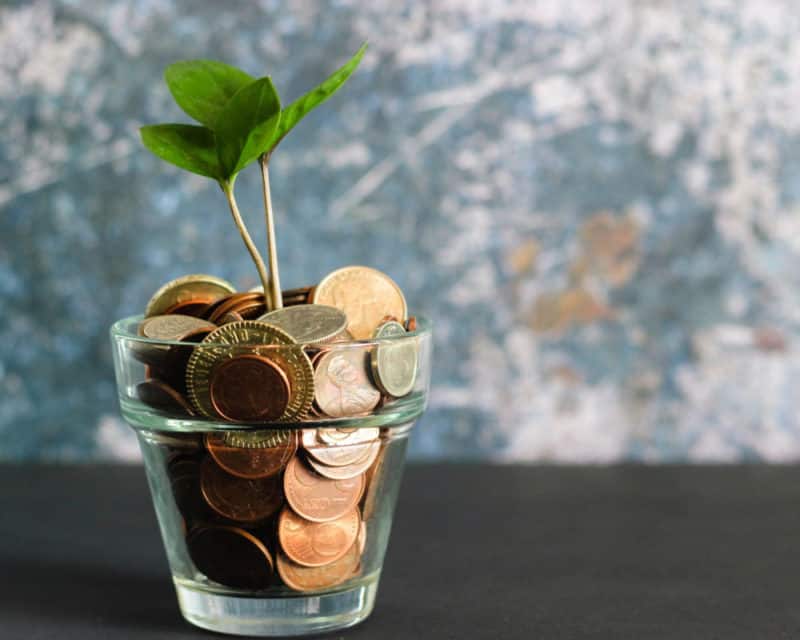 Budgeting, outgoings, savings accounts, bank accounts, there is a lot to think about when it comes to money and how your child can best manage this. We are always wanting to find methods that work for our kids to educate them appropriately, so it would be handy to get them thinking often about the importance of money.
With this in mind, you may be thinking – "but where do I begin?" Here are 10 top tips to get started.
1. Integrate money into their daily life
A great way to get them thinking about money at an early age is by showing your child how money affects us in adulthood.
Are you planning a trip to the supermarkets for this week's groceries? Talk them through the receipt and a typical shopping weekly estimate! Is the Council Tax due? Tell them how this works and what is covered by paying for this.
Educating your child on what we adults normally pay (which they may not even consider) gets them prepared for what products or services come at a cost as they grow up.
2. Let them earn their own money
This is always a great money management tip for helping them become responsible and wise with their finances, especially as your child approaches their teenage years. Getting them to help out with the chores and paying them with an incentive helps both you and your child.
So, if you want to get your car squeaky clean or need help with hoovering, ironing or other around-the-house chores, pay your child to give you a hand. If you have a younger child, ask them to pack up their toys after playing with them, or fill up your pet's food or water bowl if you have any. They will discover and build on important life skills and these are not just limited in money terms.
3. Say no, when they finish their allowance or don't have enough
This is probably harder to get children to understand, especially if they are young. However, it is important for them to understand the handy skills of budgeting early on to prepare them for their outgoings as an adult. As you would normally budget for your own family, the same habit will need to be taught to your child.
Saying no to your child will make them re-think how best to look after their pennies and they may ask you how you manage your finances. On the other hand, giving your child perspective so they can say no will get them budgeting so they can buy something special later.
4. Give your child an account to save in
Junior ISAs [AT2] can be opened by parents, allowing them to save in the long-term for a lump sum on the child's 18th birthday. It is possible for children as young as 16 to open their own savings accounts, including a Junior ISA.
Any money they receive from their birthdays could be added to this savings pot. If you opened a Junior ISA for them, the child will be able to take control of their money from age 16 if they wish and access the money from age 18. The skills you show them early on will come in as a useful reminder if they open their own savings account.
Many banks and building societies offer online banking and mobile apps for their customers and these often come with handy tools and guides to keep them in control of their cash – your child could even choose their own savings goal which will drive them to want to save even more. Prepaid debit cards for kids are a great way to get your children used to the idea of banking.
5. Give your child pocket money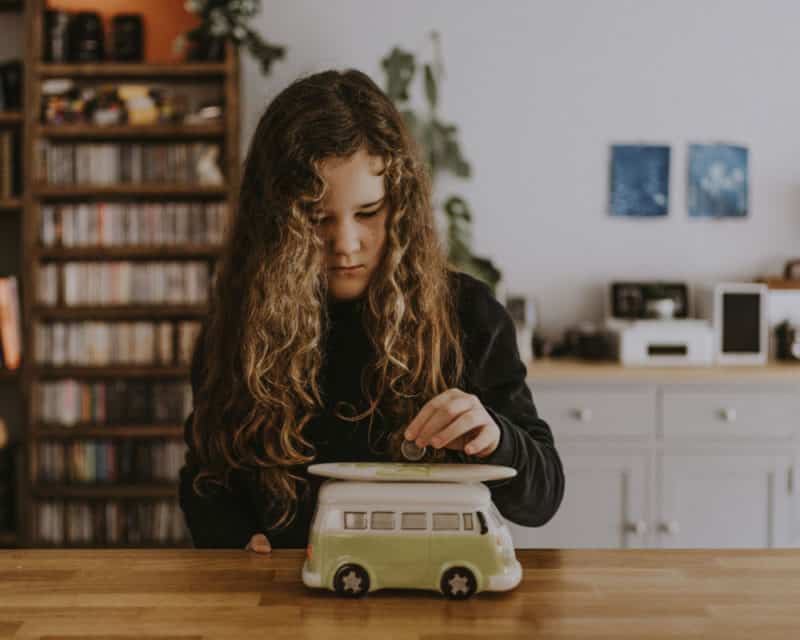 This is a very common method used by parents. While it may be tempting to spoil your child more on some days than others, make sure they also begin to understand the value of money. Show them the range of different sized coins and coloured notes, explaining the value of each. As they grow up, a pocket money allowance can also help them work out how to manage finances effectively. Your child can then start to develop a habit for what to do with their money and how to spend it wisely if they wish. Reward them for helping with chores around the house to encourage life skills too!
They may even like a jar or piggy bank to place their pennies in and see how their small change and cash can stack up!
You could also craft your own allowance money for your children with fake notes, which could trade in for sweets or mini presents.
6. A role model for good financial behaviour
Showing them how to use money wisely starts off with you, their money role model. Children will learn how to handle their finances from parents or other adults who they look up to.
And when they receive money from you, friends or family, encourage them from a young age to say thank you and be open about talking about money.
Encouraging your child to talk openly about money can get them thinking about good and bad financial habits. Research shows that our money habits in adulthood are based on what we learn as a child. In addition, 4 in 10 children also said they were taught about money and finance in school. Both reasons are why it is important to be their money role model to help them as they grow up.[HM3]
7. Set saving goals with your child
If your child is earning money from chores or receiving money as a gift from family and friends, why not help them put a savings goal together?
They may wish to save up for a cuddly toy, board game, or something special further down the line. Equally, your child may not have something in mind they want to save for, so set long-term and short-term goals with them to get them into a savings habit – you could give them examples of what they can now afford when they reach certain milestones. If you have a Junior ISA set up for your child, this could be a way to give them perspective for their goals.
8. Discuss needs and wants with your children
When thinking about money and how to spend or save wisely, it's important for your child to establish where their needs and wants lie. This is a key skill to have and it ties in with the art of learning to budget too.
Does your child need the latest video game? Does your child need that new dress, or have they got something similar already hanging in their wardrobe? When we want to spend money, we find a problem that needs addressing, so make sure to ask your child these questions – they may only want something and therefore it is not a need!
9. Let them learn the lesson of running out of money
If we want our children to learn about money, sometimes the easiest way is for them to learn for themselves.
It may be tempting to ask why they spent money on something – or if they paid for something and it was not at the cheapest price – but they will start to fit everything together and learn the best methods for managing their finances.
Remember, we all make mistakes and we all start from somewhere.
10. Offer incentives for when they save
From childhood through much of adulthood we receive incentives for hard work, so why not do the same with our kids?
Reward them with something if they have shown good interest in saving, budgeting, or even learning how bank accounts work. You could get them their favourite takeaway or help partly fund what they next want to buy for themselves.
We have mentioned several methods you could try with your child to get them thinking about how they can manage money effectively. From showing them how you take control of your finances, to rewarding them for helping around your home, there are many opportunities to help give your child a healthy financial lifestyle.
Most of our tips could be even more useful if you have told them you have been saving for their future, such as in a Junior ISA. The money you put aside for their journey into adulthood opens many opportunities for them. You can explain you have a dedicated savings pot for them like a first car, suggesting they contribute money they have saved to make their dream a reality.
As their parent, the ideas we set out above also allow you to feel more comfortable with how they manage their money. They will say thank you for rewarding them as their money educator by helping with their pennies and, above all, the money they could receive on their 18th birthday.
So what are you waiting for? Get started on teaching your child money management skills!