10 Mistakes To Avoid When Buying Car Insurance
Simple buying trips and fast policy issuance have replaced tedious form-filling and document submission. However, you must know a few warning signs to get the most out of your auto insurance. Making mistakes can make it more difficult to protect your car for a reasonable price. This article focuses on understanding some top mistakes to avoid during this process. To be in a better position to decide on your car's insurance, read on to learn about these pitfalls.
1. Avoiding fundamental research
Purchasing an insurance policy online is identical to purchasing any other online good or service. You can check if an online insurer is certified before purchasing or renewing your auto insurance. To do this, navigate the website's insurance regulatory and development section. Additionally, you may verify the legitimacy of the insurer, learn about the company concept, and read client reviews by visiting their social media pages. Avoid rushing into purchasing before verifying all these.
2. Ignoring financial advice
When you get auto insurance without seeking financial advice, a few things could go wrong. You might not be getting the greatest bargain, and you might not be able to acquire the coverage you require. Moreover, if something unfortunate occurs or you make a claim, you might not be able to obtain what's due you. To be sure you are obtaining the greatest cost and the coverage you require, you should speak with a finance specialist before purchasing auto insurance. Fortunately, websites like financialadvisers.co.uk can help you with good financial advice, so keep this in mind.
3. Avoiding policy comparisons
Failing to compare policy quotes and inclusions regarding auto insurance policies can result in insufficient insurance coverage. To ensure you obtain a fair rate, it is advised to compare the different types of auto insurance. But to do that, you must exercise critical thinking. You shouldn't immediately accept a comprehensive car insurance policy just because it is being given at a reasonable price. It would be ideal if you further examined the cover that goes with it.
4. Defying the digital world
Change might be challenging for some people. However, remaining stiff and unchanging can also be detrimental. Online policies are considered more economical and convenient to purchase than offline plans. The infrastructure for online shopping has a wide range of benefits. The three most notable ones are no paperwork, anywhere, and anytime purchases.
You can phone the customer care team of the online insurer and communicate your concerns if you avoid the online world because you are unaccustomed to it or find it intimidating. You can get assistance from someone accustomed to using the internet to get insurance.
5. Not purchasing an Anti-theft device
If you have an anti-theft device (ATD) placed in your automobile, you are making it even harder for thieves to steal your prized vehicle and raising the likelihood that you won't. ATDs also assist in bringing down insurance costs. You can inform your insurer that an accredited ATD has secured your vehicle. This allows them to offer a discount on your comprehensive plan because it lowers their risk.
6. Providing inaccurate information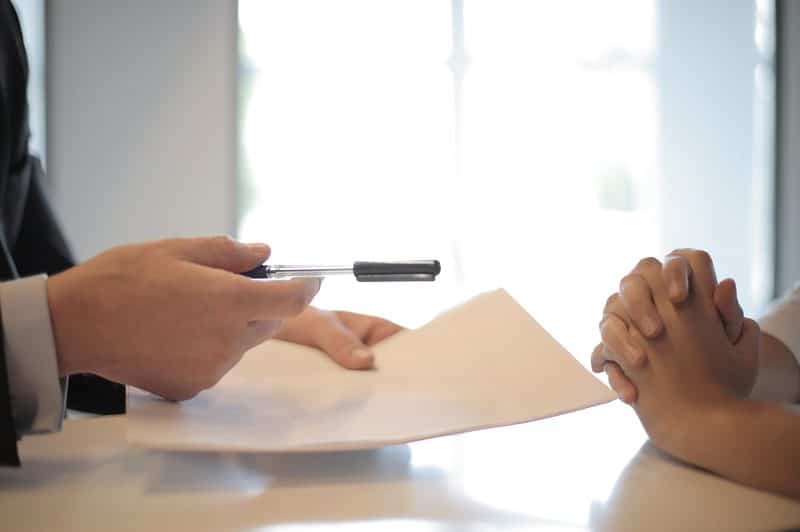 When providing personal information to purchase insurance, it's important to be truthful. Additionally, you should be open and honest when responding to the insurance representative's queries during a claim. Mutual trust underlies insurance. The policyholder is expected to provide accurate information as and when necessary because the insurance company abides by the policy wording.
Some persons frequently conceal or provide false information to lower the payable premium or earn more money at the time of claim settlement. You might suffer if you engage in such behaviours. You may be detained for participating in illicit activities if they are against the law, so keep this in mind.
7. The imbalance caused by add-Ons
The improved coverage and services that add-ons offer come at an additional cost. Add-ons can improve your claim payout, increase your level of convenience, or waste a lot of money. The latter occurs when purchasing add-ons with a comprehensive plan is not done with much consideration. Overspending on add-ons might significantly raise your premium. On the other side, choosing none could lead to insufficient coverage. There is an additional imbalance in this area. Analyse your insurance requirements before making a decision.
8. Skipping policy verification
Purchasing auto insurance online has become simple. You can purchase a policy in less than five minutes and swiftly go on to something else. However, you must do a key step after getting your policy document—examine it and confirm the information it contains. There may occasionally be a mistake in the policy. Such a mistake could end up costing money in the long run if claims are rejected as a result. Check specifics like name, address, car number, cover, and expiration date. You also want to contact the insurance to fix any problem immediately.
9. Purchasing a policy without reading the T&C
The contract for auto insurance includes several terms and conditions. Before purchasing or renewing a policy and filing a claim, you must understand these terms and conditions (T&Cs). Such information is included in the relevant insurance cover's policy wording. It offers information on the insurer's obligations in case of a claim. You can clarify your expectations for insurance coverage and claim settlement by reading the policy wording.
You can contact the insurer's support service and ask them your questions if any information is unclear. Never leave a question unanswered. When purchasing insurance, it's crucial to make an informed choice, particularly if you don't know much about it.
10. Choosing limited coverage
By choosing limited coverage in the form of TLP, you will unquestionably be able to adhere to legal requirements, but insurance needs won't be satisfied. Such a cover does not offer damage insurance. If you wreck your car, it won't help, but if you wreck someone else's, it will. It is necessary to create a comprehensive plan, which is more expensive than the TLP.
Protection from unfavourable circumstances is provided by insurance. Assuring you adhere to local laws is another justification for buying auto insurance. Having at least a third-party liability insurance policy is required for four-wheeler ownership (TLP). Compared to the comprehensive plan, this is less expensive but offers a more constrained level of coverage.