Wyoming King VS Texas King. What's The Difference?
Are you confused between Wyoming King and Texas King mattresses? Well, read this guide. My goal is to help you find the best spacious sleeping option and make sure you don't pay a penny more than you have to.
Wyoming King VS Texas King – Features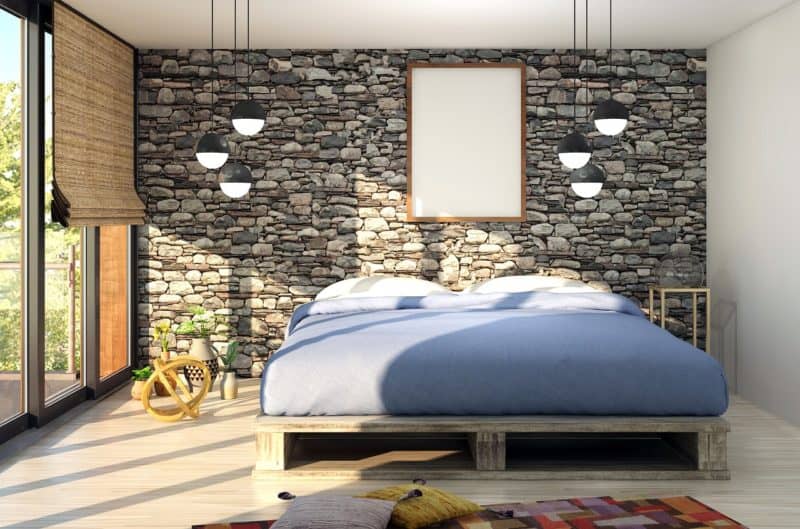 Here are the dimensions and some key features of both mattresses that can help you pick the best one for you.
| | | |
| --- | --- | --- |
| Features | Wyoming King | Texas King |
| Width | 84" | 80" |
| Length | 84" | 98" |
| Surface Area | 7056 sq. inches | 7840 sq. inches |
| Recommended Room Size | 12 x 12 feet | 12 x 15 feet |
| Mattress Shape | Square | Rectangle |
| Good For | All Couples | Tall People |
| Price | $2k-7k | $2k-6k |
| Common Types | 3 | 4 |
Wyoming King Mattress
If we say Wyoming King is one of the largest mattresses you can buy, it would be correct. It is larger than your biggest standard-size mattresses. It measures 84 inches wide and 84 inches long. In a way, it provides each person with 42 inches of personal sleeping space.
Due to the length of Wyoming King, some people consider the California King Mattress option too, as it has the same (84 inches) length.
However, the thing they don't perceive is California King is too narrow. It has a 12-inch lesser width than the Wyoming Mattress. California King is designed only for extra tall couples. If you have children and they frequently climb into bed while you are sleeping, the California King option is not for you.
Before opting for Wyoming King, you need to make sure your bedroom isn't on the narrow side. Since a narrow bedroom won't accommodate its square shape.
Here are some frequently asked questions (FAQs) about this mattress that will assist you more in making the right decision.
Who sells Wyoming King Mattress?
They are available online, and you can directly contact the custom mattress factory as well.
They roll the mattress into a smaller box and deliver it to you.
How many people can fit in it?
Well, it's ideal for a couple
But if you have a kid or a pet, they can jump in your bed too. Even if you are a plus-sized couple and require more space because of your movements, it can easily accommodate you.
Is it the largest-size mattress?
No, it's not. We have the Alaskan King too which also has an almost equal square shape but it is a lot bigger than the Wyoming King.
The Alaskan King dimensions are 108" x 108".
Is there any drawback?
There are two drawbacks of this product.
First, it can be hard to find matching sheets. You won't have so many options in the local stores. The only option you have is to trust the online stores and purchase sheets from them, as they have a tad more variety.
Second, an oversized mattress like this one has limited material and firmness options.
Is there any special benefit?
There is one benefit if you directly order from a factory. They can customize the mattress right according to your exact specifications.
For example, they can play with material, cut corners, and even shape.
Texas King Mattress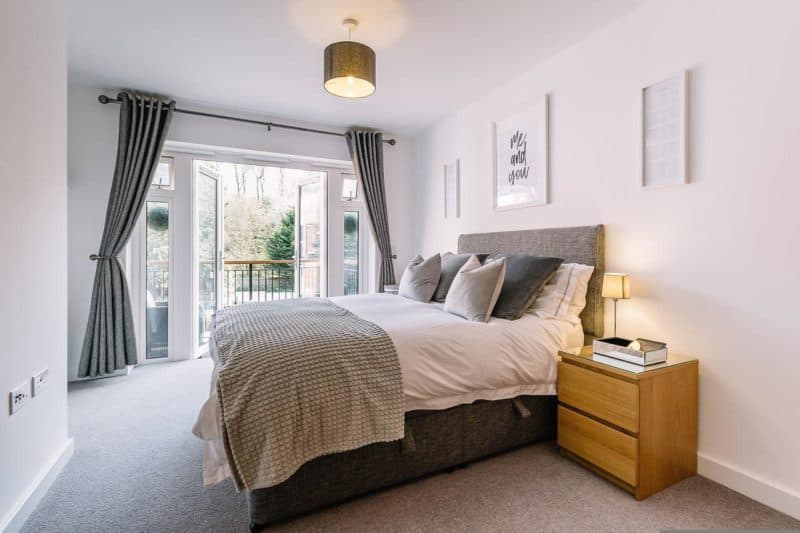 This oversized mattress is designed particularly for taller individuals. That's why it has extra length. Even if you are 6.5 feet tall, you will have extra space at the foot of your bed.
The extra-length feature doesn't mean it is just for one person.
You can sleep comfortably with your significant other. It can easily accommodate two adults and two children. We always highly recommend it for co-sleeping families with children especially if they have a relatively narrower master bedroom.
For this kind of mattress, the good rule of thumb is to measure your space first.
Make sure there is at least 3 feet of space on all three sides so you can use nightstands or bedside tables.
Even if you aren't tall but you have extra space in the room, you should definitely opt for Texas King. Since it provides a unique sleeping experience. You not only sleep soundly with your lover but also relish a lot of naughty, playful fun on this bed.
Here are a few frequently asked questions (FAQs) about this mattress too.
Is there any special benefit?
The rectangular frame of this mattress gives you one special benefit.
You can use it either horizontally or vertically. This allows you to play with its position inside the room to match the décor.
What's the drawback of this product?
If you have plus-sized individual members in your family, you have to ponder your decision again, as it won't fit your need. But if you are just with your spouse, you can count on it.
Besides, just like Wyoming King, finding bedding accessories for this model can be challenging. You have to look for speciality retailers and boutiques that offer customization options for extra-large mattress sizes.
Is it worth buying if you have other extra-large options?
Yes, it is worth buying this mattress, because other extra-large options, such as Wyoming King, aren't suited for tall couples and narrow bedrooms. Apart from this, the Texas King is a bit more artistic and complements today's contemporary homes.
Are there any types?
Because of its length, some people think this model doesn't have types.
In reality, this mattress comes in 4 different material types – Innerspring, Hybrid, Foam, and Latex. If you want luxury feelings, choose the Latex option. Unfortunately, it is a bit rarer and pricier, but it distributes your body weight evenly and gives you the best, deep sleep; you don't deal with muscle tension, night sweat, and back pain.
Conclusion
If you are on the verge of making your decision, it is pertinent to look for some other key factors as well, since they decide how well you might sleep on your desired mattress.
Proper Alignment… Does it constitute proper alignment of your body?
Comfort Level… What is the firmness scale?
Adequate Support… Does it provide pressure relief?
Unfortunately, when people look for oversized mattresses like Wyoming King and Texas King, they concentrate on the dimensions only and totally ignore these three above factors.
This cause countless problems, such as poor sleep, obesity, aches & pains, concentration problems, weak memory, high blood pressure, etc.