What to do in Belfast in 2023
Belfast is a city steeped in history and is full of incredible surprises. If you've already had a look online for incredible Belfast events, attractions, and things to do, you'll have already discovered some of the remarkable museums and typical attractions.
But if you've lived there for a while, you'll have been there and done that. And if you're visiting, you might want to discover something special that suits your and your family's needs. And that's where we step in to help!
Below you'll find some inspiration and Belfast events to make you fall in love with the city again or make your trip one you'll never forget!
Take a cookery class at Belfast Cookery School
When: Open every day except Monday and Tuesday
Where: 53-54 Castle Street, Belfast BT1 1GH
We all have a few dishes we wish were a bit better. Or maybe even a few dishes we wish we had the confidence to create. Belfast Cookery School offers many incredible classes for all ages and abilities, including Asian street food, children's baking sessions, Mediterranean cuisine, and so much more. You'll have your station to cook at, and the chefs leading the classes are experts in their fields!
Get out and enjoy nature!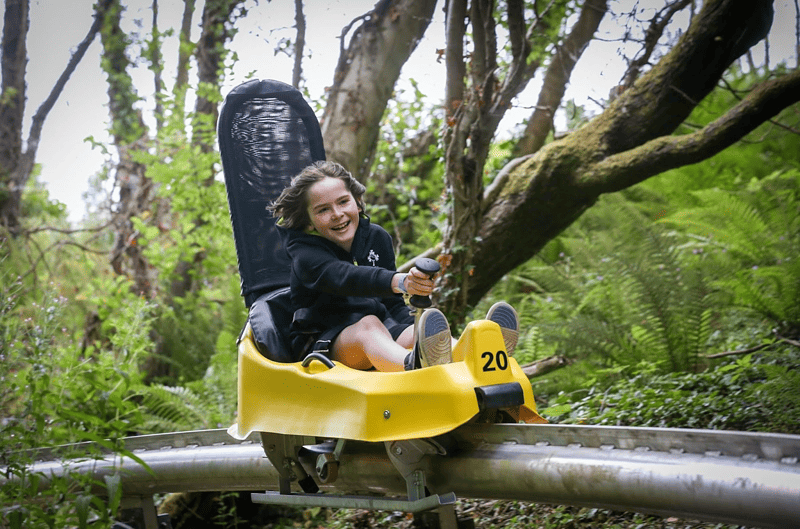 Photo: Colin Glen / Facebook.com
Belfast isn't short of stunning scenery. Anyone can get out and enjoy some greenery. If you're the super active type, you could take a roughly three-hour hike up Belfast's Black Mountain, or check out Cave Hill Country Park, a challenging route. Belfast's Botanic Gardens has gorgeous flowers and trees for a more laid-back outing. Adrenaline junkies may prefer the Black Bull Run at Colin Glen, a 25mph zoom on Ireland's only Alpine coaster! They also have ziplines and other activities to get your heart pumping.
Get active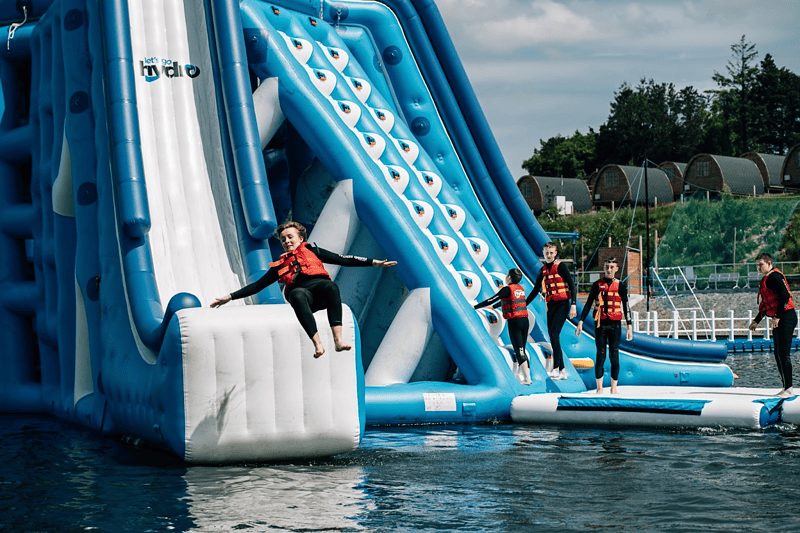 Photo: Let's Go Hydro Resort / Facebook.com
There are a fair few ways to go about this too! Let's Go Hydro is just 10 minutes from the city centre and offers irresistible fun in the form of a floating obstacle course, kayaking, wakeboarding, kneeboarding, swimming, and more. If this isn't your vibe, you could head to Dundonald Ice Bowl for some ice skating. Both are super fun and effortlessly get you and the kids active!
Visit Streamvale Open Farm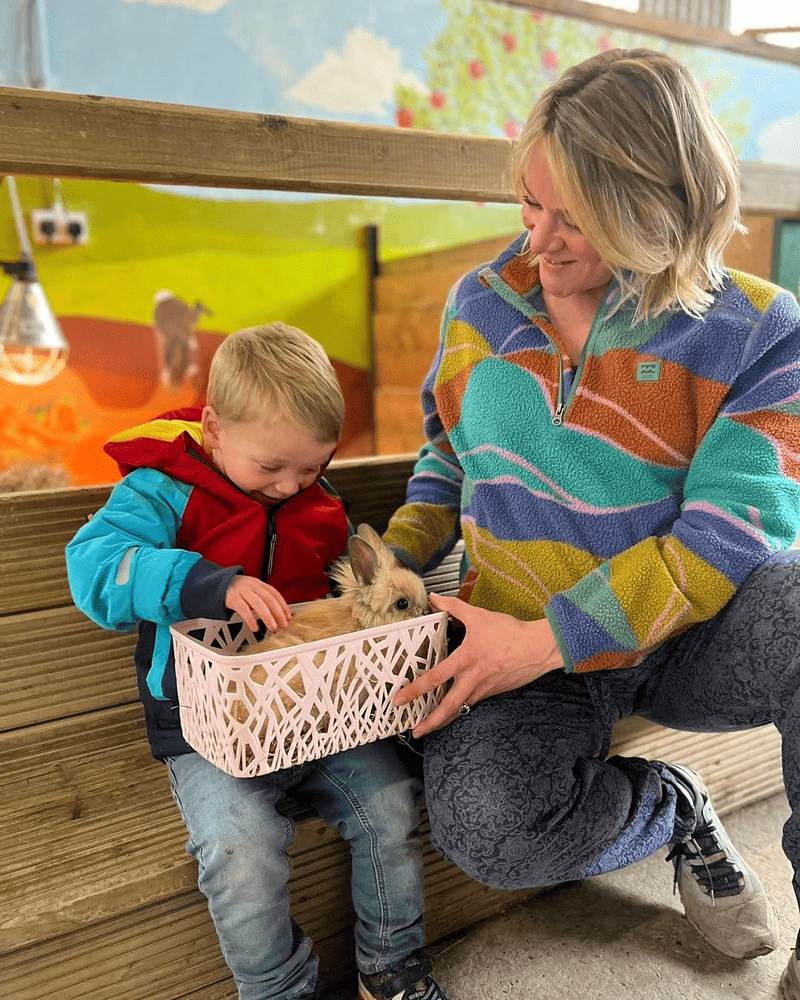 Photo: Streamvale Farm / Instagram.com
When: Open daily from 10:30 am to 5:00 pm
Where: 38 Ballyhanwood Road, Belfast BT5 7SN
There is literally no better time to visit than right now. It's spring, so there'll be loads of adorable lambs, kid goats, bunnies, piglets, and more. They offer 'Cuddle Time' with chicks, newborn rabbits, and sometimes ducklings, Bottle Feeding with lambs and baby goats, and Feeding Times so you can feed the animals. There are free tractor rides, barrel rides, and so much more. If we told you about everything they have on offer, it'd take up the whole page.
Attend a performance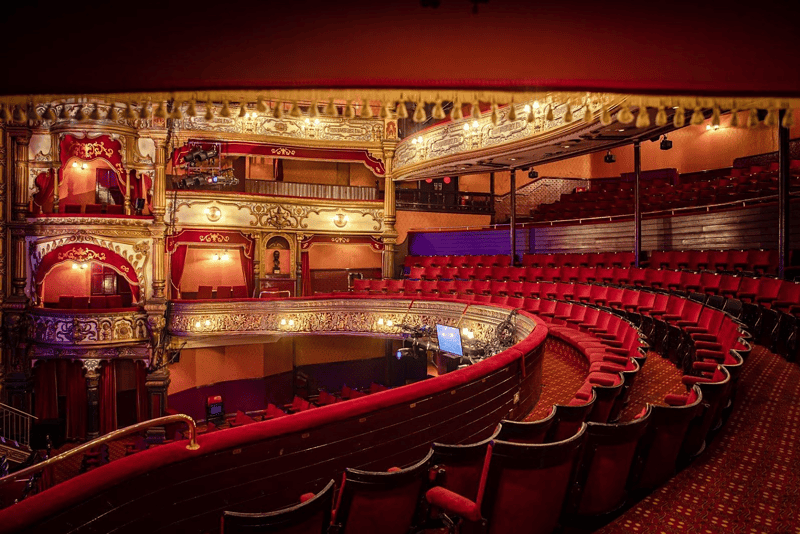 Photo: The Grand Opera House, Belfast / Facebook.com
Again, there's a fair amount of choice here! You could head to a gig, a rave/club night, a comedy night, a theatre show, and so much more. Belfast has some truly stunning and legendary venues, and huge artists, shows, and comedians are constantly stopping by to bring some thrills to your evening. Supporting the arts is always a fantastic idea, and the variety of events has never been greater.
Explore St George's Market with the family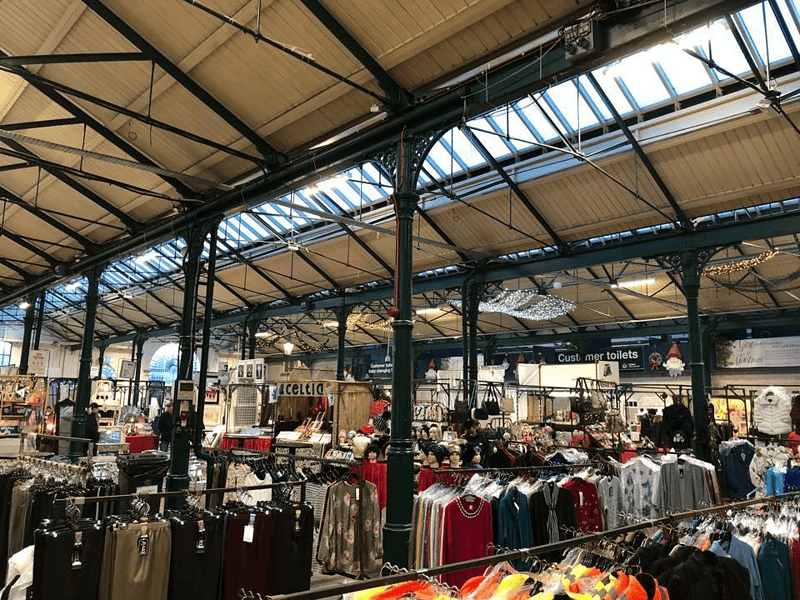 Photo: St George's Market, Belfast / Facebook.com
When: Open Fri-Sun, 9 am – 3 pm
Where: St George's Market, East Bridge St, Belfast BT1 3NQ
Full of healthy and beauty products, jewellery, food and drink, plants, art, local singers, antiques and collectables, there's so much to discover at one of Belfast's oldest attractions – St George's Market. Take home souvenirs, indulge in unreal food, take home jams, coffee, fresh fruit and veg, and so much more. We recommend heading over on Saturday or Sunday when all the food stalls are open.
Belfast is full of so many thrills and adventures waiting for you to discover them! This is only the tip of the iceberg.