What Every Mom Of Young Kids Needs to Have In Her Car
If you're a mom of young kids, you know how important it is to be prepared for anything when you're on the go. Something can always happen when you're out and about with your little ones, from spilt drinks to missed naps. That's why it's so important to make sure your car is stocked with everything you need to keep your kiddos happy and healthy while you're on the road. Here are some essential items every mom of young kids needs to have in her car.
First Aid Kit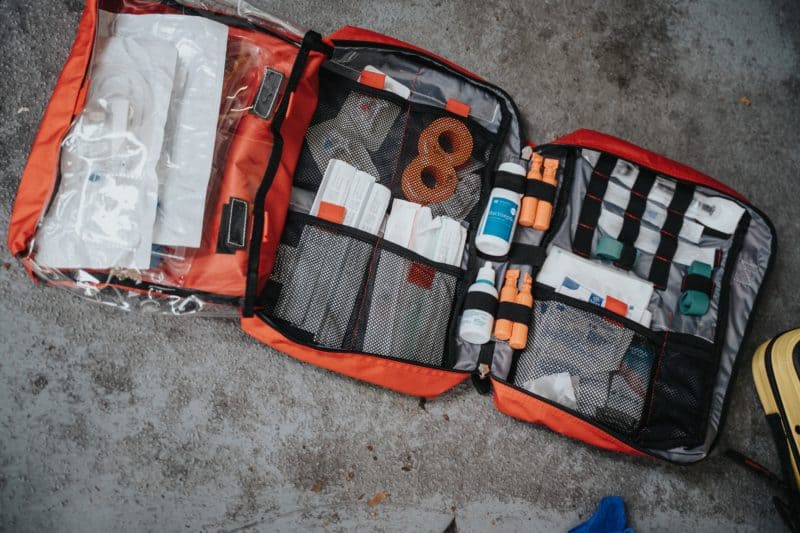 A first aid kit is essential for every mom of young kids. You never know when you might need it, and it's better to be safe than sorry. Ensure your kit includes bandages, gauze pads, adhesive tape, scissors, a thermometer, and pain relievers. It's also good to have a few extra items in your kit, like allergy medication, Benadryl, ibuprofen, and children's Tylenol.
Don't forget a roadside emergency kit. This kit should include jumper cables, flares, a map, and a first aid kit. It's also good to keep a cell phone charger in your car. This way, you can always stay connected if there is an emergency.
Renewed DMV Registration
It may seem small, but it can be a lifesaver if you're ever pulled over or involved in an accident. Having your registration up-to-date will ensure that you're not hit with a fine, and it will also give you peace of mind knowing that you're compliant with the law. You can renew your DMV registration online, by mail, or in person. And with a service like Quick Auto Tags, you can renew your registration in just a few minutes. Renewing your DMV registration is simple and easy, and you can do it from the comfort of your own home. Plus, you can also check the current DMV wait time before deciding which method to use for your renewal.  
Trash Can
A trash can is a must-have for every mom of young kids. This will come in handy for all of the snacks and drinks you will be handing out on your trips. It's also a great place to put dirty diapers and wipes. Get a trash can that is big enough to hold all of your garbage but small enough that it will not take up too much space in your car.
You will inevitably end up with a lot of trash when travelling with young kids. That's why it's crucial to have a trash can in your car. It will help keep your car clean and organized. You can find affordable trash cans online or at your local department store.
Mobile Changing Station
Every mom of young kids needs a mobile changing station. This will come in handy for changing diapers on the go. Ensure to get a large enough station to hold all of your supplies but small enough to fit in your car.
A few different types of mobile charging stations are available on the market. The most popular type is the foldable changing station. This type of station is easy to transport and set up. It typically has a few compartments for storing diapers, wipes, and other supplies. Another type of mobile changing station is the all-in-one station. This station includes a changer, storage compartments, and a diaper bag. It's perfect for moms who are always on the go.
Snacks In Resealable Packaging
No trip with young kids is complete without snacks. Some of the best snacks for young kids include crackers, fruit, yoghurt, and granola bars. Be sure to avoid unhealthy snacks, like chips and candy bars.
Also, ensure to pack a variety of snacks so that your child will have something to eat no matter what they are in the mood for. It's always a good idea to pack snacks in resealable packaging. This will prevent the snacks from getting stale or wet. It's also a great way to keep your car clean and organized.
Spare Clothes
You never know when a spill or mishap will happen, so it's always good to have some spare clothes in your car. Ensure to pack extra clothes for both you and your child. This will come in handy if you get wet or dirty while on your trip. It's also good to pack a few extra items, like diapers and wipes. It will ensure you have everything you need in an emergency.
As a mom of young kids, it's important to have the essentials in your car. It will make your life a lot easier when you're on the go. Pack a mobile changing station, car seat, spare clothes, snacks, and up-to-date DMV registration. These items will help ensure that you have a smooth and stress-free trip.