Ways to Be a Successful Businesswoman and a Devoted Mum
Is being a devoted mum and successfully running a business at the same time even possible? Contrary to popular belief, you don't need superpowers to achieve that. However, we can agree that stress from running a company by yourself can sometimes be unbearable.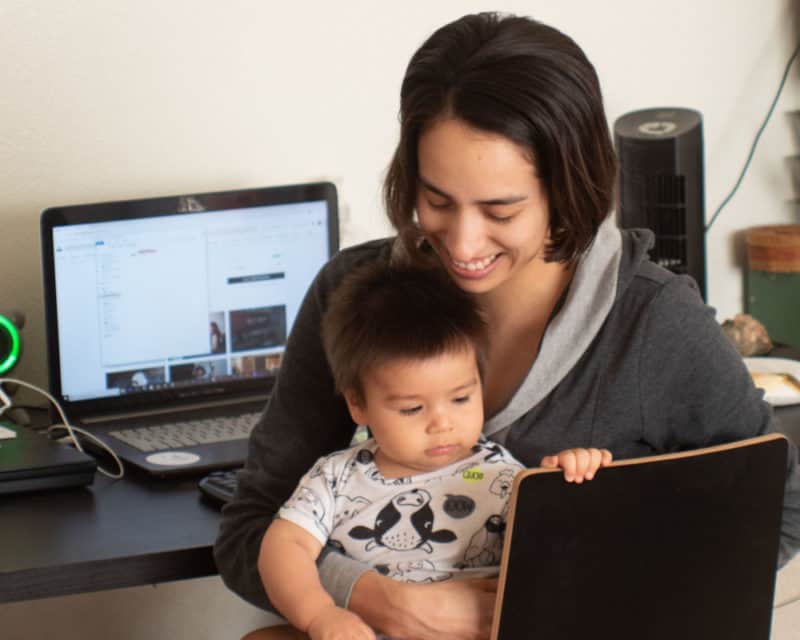 The pressure of running a business is increased once the little ones are born into this world. As you have a completely new role to fill in, balancing between the two most important aspects of your life is challenging. But how can you create the perfect balance? Here are a couple of tips to make your dreams into reality!
1. Say goodbye to unrealistic expectations
First thing first, you need to say goodbye to unrealistic expectations! Many women believe that they will achieve the level of perfection. The truth is, perfection doesn't exist! Even though setting goals is necessary, unrealistic expectations weigh you down and cause unnecessary stress and anxiety. This may lead to decreased job and family satisfaction, which may even cause depression.
So, instead of aiming for perfection, stop worrying about little things. Focus on achieving more important things and don't waste your energy on unimportant issues, such as dirty dishes or unfolded laundry. Once you let go of the standards you keep in your mind, you'll feel a sense of freedom in every aspect of your life.
2. Make time for your family
Work-life balance is an integral part of your overall health, as well as the health of your youngsters. That's why besides your job, you need to focus on your family. This means leaving your job behind once the work hours end. However, if you run your own business, creating a suitable balance may be hard, some even might say impossible!
Don't let this discourage you. With adequate organization, you'll make enough time for your family. Once the clock ticks 5 pm, shut down your laptop and plan a family activity. If the weather is nice, you can take a walk or go hiking. On the other hand, playing indoors, watching a movie, or trying out a new board game is an ideal solution! Don't answer your phone after work hours. Everything can wait until tomorrow.
3. Stay organized
You may think that staying organized is easier said than done. However, if you follow these simple things, you'll manage to stay on top of the game. So, to stay organized, you need to plan your day. Have a designated place where you'll work and ensure to keep your children away from there. If you have someone watching children, make sure you check up on them during the breaks. But what about your business?
Firstly, determine which tasks are urgent and important to keep your business organized. Also, ensure to have a to-do list for each day. Your to-do lists shouldn't be too long. They should be challenging enough, but not overwhelming. Therefore, you need to be assertive and learn how to say no to the tasks that take up too much of your time.
4. Delegate and communicate
A crucial part of an ideal balance between your job and private life is knowing how to communicate with your associates and knowing when to delegate tasks. As a manager and a business owner, you can't do everything by yourself. This also applies to your private life, so, delegate and communicate at all times!
If you work from home, communication with your partner or a nanny can be quite easy. However, how can you simplify the exchange of information? You need to build an adequate internal communication strategy. To do so, using different messaging tools and apps is great, as it also increases team bonding as well as work engagement and job satisfaction. Such tools can also help you organize your employees and delegate tasks with ease.
5. Don't forget about "me time"
You should never neglect to have "me time". As a mother and a busy businesswoman, you probably tend to get overwhelmed with work and family duties. This may result in less time for yourself, which can be dreadful for your physical and mental health! Therefore, having some "me time" now and then is beneficial for you, your family, and your business!
Ask your partner to take care of children, turn off your phone and devote some time to activities you enjoy. It can be taking a nap, reading a book, talking to a friend, or enjoying a much-needed glass of wine. Make sure you take care of yourself at least once per week. Having "me time" keeps you up and about, so recharge your batteries!
Wrapping up
As you can see, the balance between your job and motherhood is possible with the correct organization. These tips will help you create the perfect schedule, as well as take some weight off your shoulders. No matter how much you enjoy working or spending time with your family, always remember to devote some time to yourself for enhanced performance in all fields!