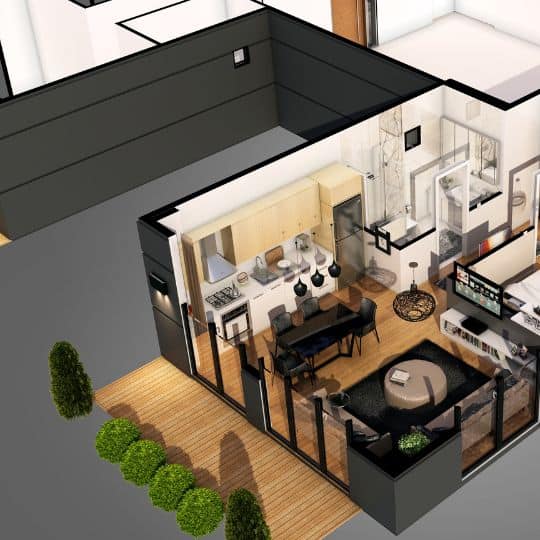 Unlock Your Dream Home: Claim Two Free Tickets to the Homebuilding and Renovating Show
Are you ready to turn your dream home into a reality? Look no further! The Homebuilding and Renovating Show is your ultimate destination for renovation, self-building, and home improvement. And the best part? You can claim two free tickets today! We have 25 pairs of FREE tickets for Mummy Matters readers! Don't miss out on this golden opportunity to kick-start your project.
Why Attend the Homebuilding and Renovating Show?
Imagine a place where you can find everything you need to create your dream home, all conveniently under one roof. That's precisely what the Homebuilding & Renovating Show offers. Whether planning a renovation, embarking on a self-build project, or simply looking to enhance your home, this event is tailored to cater to your needs.
There are seven shows to choose from at the following locations and dates:
London – 22nd to 24th September 2023
Harrogate – 3rd to 5th November 2023
Somerset – 18th – 19th November 2023
Farnborough – 13th – 14th January 2024
NEC, Birmingham – 21st – 24th March 2024
Glasgow – 11th – 12th May 2024
Surrey – 29th – 30th June 2024
What to Expect at the Show
300+ Leading Brands
Explore over 300 renowned brands showcasing the latest products and services in home improvement. This is your chance to compare thousands of options, ensuring you make the right choices for your project.
Expert Advice
Do you have drawings you'd like to review or ideas that need an expert's touch? The Advice Centre is here to help. Consult with seasoned professionals who can provide the guidance and insights to get your project off the ground.
Inspirational Speakers
Be inspired by a lineup of inspirational speakers who will share their knowledge and experiences in homebuilding and renovating. Gain valuable insights to help you take your project to the next level.
Claim Your Two Free Tickets Today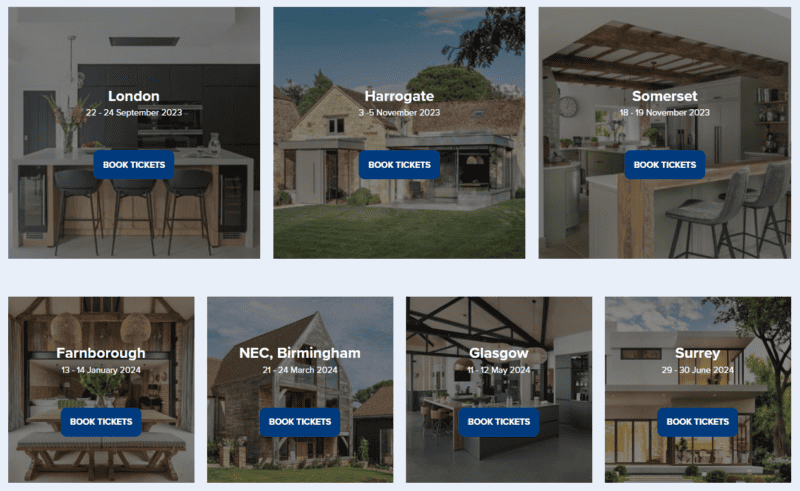 Ready to take the first step towards your dream home? Claiming your two free tickets to the London Homebuilding & Renovating Show is easy. Visit this link to secure your spot at the go-to event for renovators, self-builders, and home improvers – Remember, the first 25 people to click this link get the tickets, so don't delay; click today!
This limited-time offer allows you to save money and access a world of inspiration and expertise. Don't let this opportunity slip through your fingers—grab your free tickets today and set your project in motion.
Conclusion
Creating your dream home has never been easier, thanks to the London Homebuilding and Renovating Show. With two free tickets, you're on your way to discovering the latest trends, products, and expert advice that will bring your project to life. Don't miss this chance to make your dream home a reality—claim your free tickets now, and we look forward to welcoming you to the show!