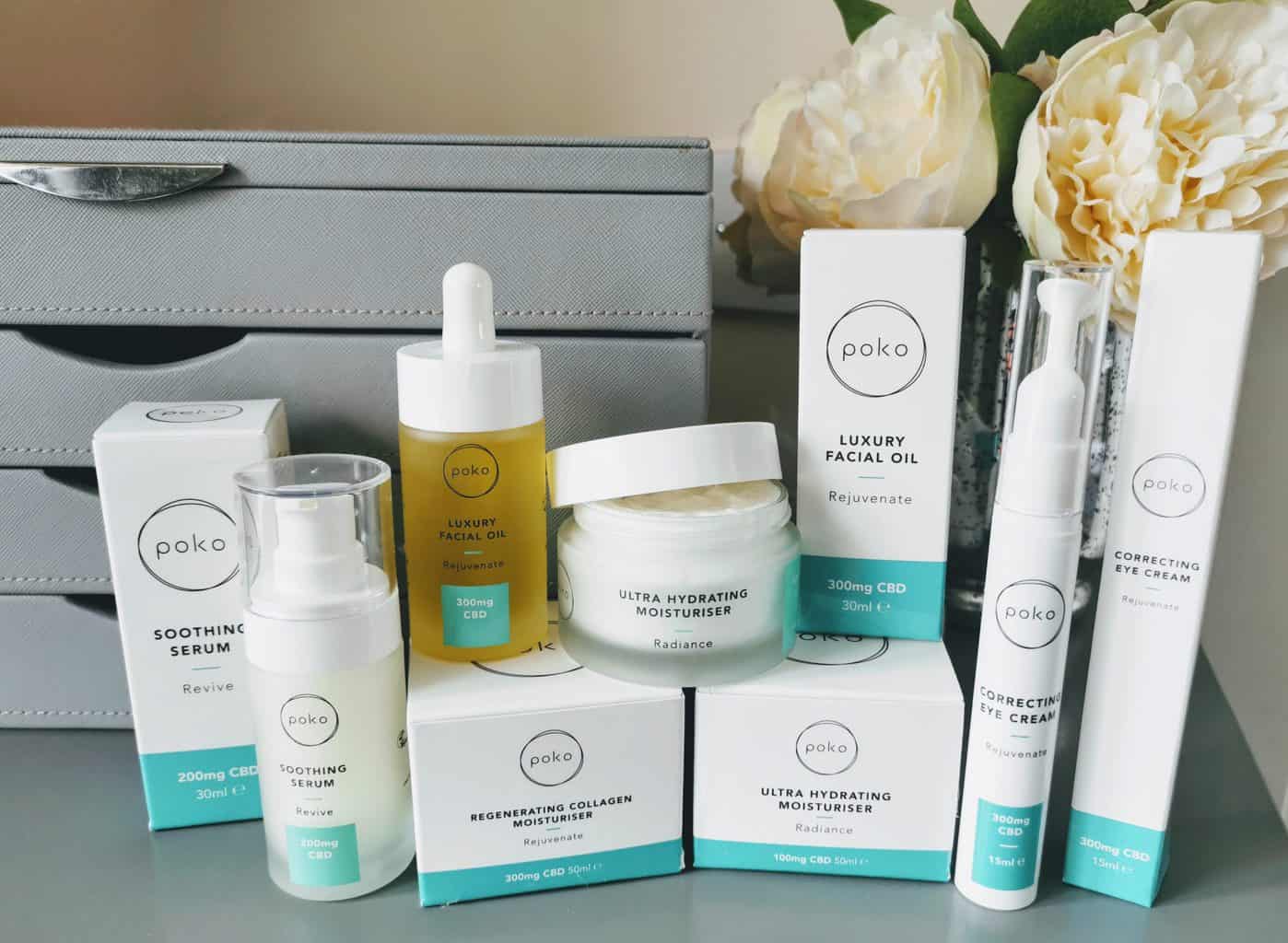 Totally Natural Skincare by POKO
If you're looking for totally natural skincare, then I think I have found exactly what you are looking for from UK based brand POKO.
Introducing POKO
POKO is a natural skincare company who have utilised the power of CBD to revamp your skincare routine. They combine the innovative cannabioil with other natural ingredients such as aloe vera and botanical oils for a fresh take on beauty. All POKO products are 100% vegan, silicone-free, gluten-free and cruelty-free so you can be assured that you are treating your skin to only the best natural skincare products.
There are three ranges to choose from Rejuvenate, Radiance and Revive. I have been sent samples from all three ranges to put to the test and I have enjoyed doing so.
Rejuvenate Range
The Rejuvenate range is designed to provide hydration to the skin with the help of the aloe vera which is made up of 99.5% water, perfect for dehydrated skin. The antibacterial properties of the aloe vera also help to calm the skin and when paired with the soothing properties of CBD will ensure a perfectly balanced, healthy skin with a clearer complexion.
For dry and normal skin
This is a rich moisturising cream for application on the face and neck. Formulated with CBD an aloe vera to improve elasticity and youthful appearance. As the aloe vera hydrates the skin, the Matrixyl 3000 reduces the appearance of fine lines and dull skin. Vitamin E and oatmeal have antioxidant properties which heal UV and pollutant damage.
Now that I have tipped the scales into my 40's I am finding that my skin is losing it's elasticity and can often look dull in a morning. Being more conscious of my choices I prefer to use totally natural skincare to keep my skin looking it's best. I have been using the Regenerating Collagen moisturiser for nearly two weeks now and am starting to notice a difference, particularly in the mornings when I look less tired (and it's not because I am getting more sleep).
Rejuvenate products are perfect for mature skin which is naturally losing elasticity and vitality.
All skin types
A light cream formulated for the delicate under-eye skin which uses moisturising plant oils and aloe vera together with soothing CBD to reduce puffiness, fade fine lines and nourish the under-eye area. Hyaluronic acid hydrates the skin and attracts moisture from the air keeping it locked into the skin. Powerful antioxidants from plant extracts such as green tea and high-level Vitamin C from the passion fruit extract help brighten dark circles.
My eyes have always been my problem area, or at least the area which I like the least and more so since becoming a Mum with the sleepless nights. I suffer from puffiness and dark circles which I find hard to mask with make-up. The correcting eye cream is a lovely cooling cream, light enough to not weigh down my skin and very soothing for the under-eye area. I think this is my favourite product so far.
Dry, normal and sensitive skin
The luxury facial oil has been infused with CBD to revitalise the face and neck area. It is suitable for all skin types, from dry and dehydrated to oily and ageing skin. The cocktail of botanical oils include Baobab oil, moringa oil and crambe seed oil which are packed with skin-loving omega fatty acids which repair the skin's natural moisture barrier.
Before using facial oils I used to worry that oil would make my skin greasy and spotty but I needn't have worried. The facial oil leaves my skin feeling supple and soft. I apply this with my fingertips and then use my Jade Roller to massage it into the skin. Afterwards, my skin has a lovely healthy glow.
Radiance Range
A totally natural skincare range enriched with high-purity CBD and hydrating ingredients to keep skin fresh, supple and quenched.
Dry, normal and sensitive skin
A light formula moisturiser is suitable for daily use infused with aloe vera and CBD to be used over the face and neck areas. Aloe vera juice has been blended with oat silk in order to protect the skin from pollutants in the environment and free radicals. Botanical oils such as apricot kernel oil, olive oil and sunflower seed oil help to lock in moisture whilst CBD calms and balances the skin.
This moisturiser is perfect to use on cold windy days when your face feels like it has been stripped of moisture after being battered by the wind and rain. After use, my skin feels like it has been pampered and replenished.
Revive Range
Specifically formulated for oily and combination skin types, the totally natural skincare Revive range helps to balance the skin by combatting excess oil production.
For oily and combination skin
A calming skin serum for oily skin types helps to reduce blemishes. It has been enhanced with microbial properties of tea tree oil which help to keep pores clear. Aloe vera powder offers a rich source of vitamins and antioxidants keeping the skin healthy and balanced with CBD to soothe. Excess oil production is regulated by the vegetable glycerin which has a moisturising effect.
I absolutely love the feel of the soothing serum on my face and neck. Used after toning as a herbal treatment for my skin 2 to 3 times a week, my skin feels silky smooth and fresh.
These would all make great totally natural skincare products to take on holiday with you to keep your skin in the best condition. If you're worried about travelling with CBD check out my post which explains the latest information.