Top Tips For Nantucket Family Vacation On A Budget
Nantucket is linked with luxury holidays for the affluent, and the island does entice high-rollers who are willing to spend a lot of money on some of the most expensive hotels, restaurants, and boutique stores in the country.
Visitors with a tighter budget, are welcome to visit and enjoy themselves on the island. Several of the most gratifying activities on the island are either free or virtually free, and there are also many great and inexpensive places to dine on the island.
When to Visit Nantucket on a Budget?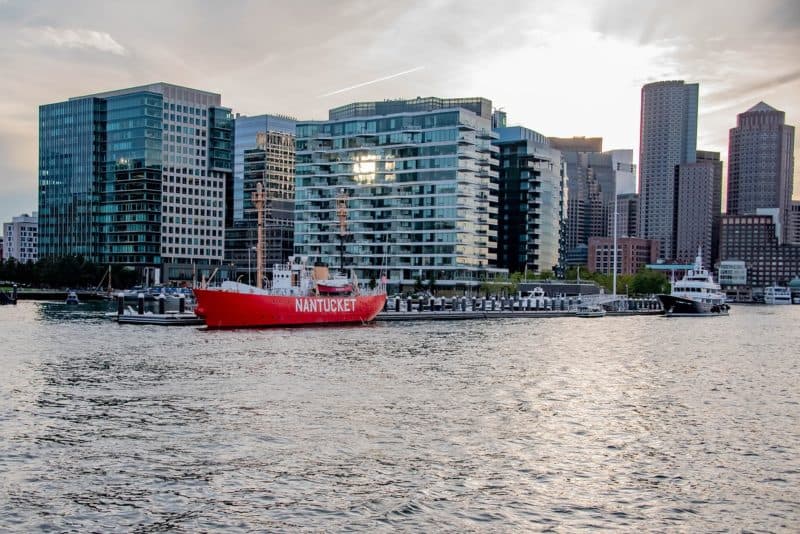 Travelling to Nantucket during March, April, September, and October are best. Tourists will find the island to be less crowded, and costs will be more affordable. The most affordable time to visit Nantucket is between mid-September and late September.
After Labor Day, the peak season gives way to the off-season on the island. Most all shops remain open until Columbus Day. Visitors to the city were reduced to a trickle in the fall. After Christmas, most companies lock their doors until the following spring, and tourism comes to an end.
When planning a budget vacation, renting one of the available homes would work out best, giving you the option to eat at home instead of restaurants.
Travel to Nantucket
The Steamship Authority, which departs from Hyannis, Massachusetts, is the most common way to get to Nantucket. Tickets are around $55 per adult, and the journey takes about 100 minutes in total.
The boat voyage is lovely while you're enjoying the ocean wind and a local Whale Tale Ale from the ship's bar. Also, for about $118, you may bring a car onboard the Steamship Authority.
Because the island is so tiny, riding a bicycle is a more convenient, efficient, and enjoyable method to move around the island. If you decide to drive to Hyannis and leave your car there, long-term parking is available at the ferry port for around $10 per day.
You may take the Seastreak Ferry from Manhattan, but this is more expensive and not a budget option.
You can, of course, fly to the island, but since we are looking at budget vacations, we will ignore this option.
Travelling Around Nantucket
Because Nantucket is a tiny island, we recommend that you explore it on a bicycle. Nantucket Bike Shop offers day-long bike rentals for $35 per person. If you want to go out on the sand, renting a jeep is a good investment. The Nantucket Regional Transit Authority operates a network of shuttle buses circulating across the island, providing a convenient and affordable means of transportation. The shuttle buses are equipped with bike racks, and the fares are between $2 and $3 for each journey.
What to Do on a Budget?
Visit the beach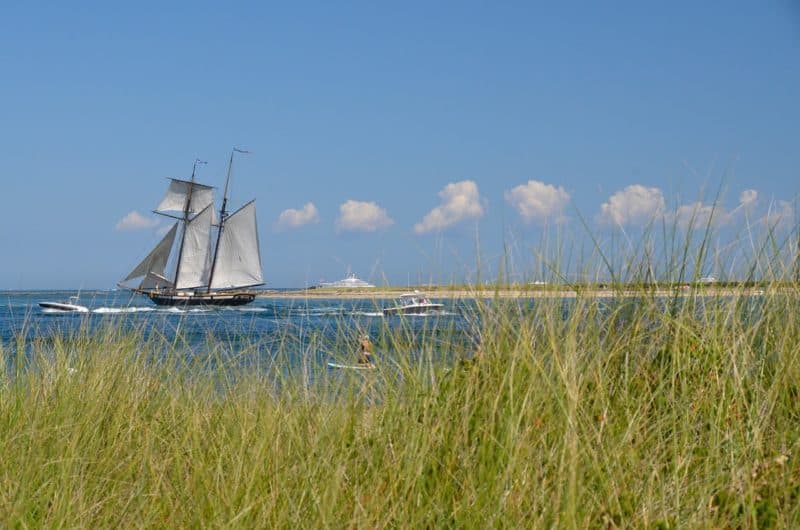 Nantucket is home to some of the most gorgeous and pristine beaches. North shore beaches such as Jetties, Steps Beach, Dionis, and Brant Point are good places for calm surf. If you have a senior person in your family, Sconset Beach is one of the most accessible, albeit parking is restricted.
Nantucket's Lighthouses
Nantucket is home to three magnificent lighthouses, each with its distinct appearance.
The lighthouse at Great Point
Despite its lack of formal status, it remains one of Nantucket's must-see attractions. The grounds are accessible by foot (if you're prepared for a seven-mile hike through the sand).
Sankaty Head
This 70-foot-tall brick-and-granite lighthouse, located on the easternmost tip of Nantucket in the settlement of Siasconset, was built in 1850 on a bluff spanning one of Nantucket's most raw and untamed coasts.
Brant Point Lighthouse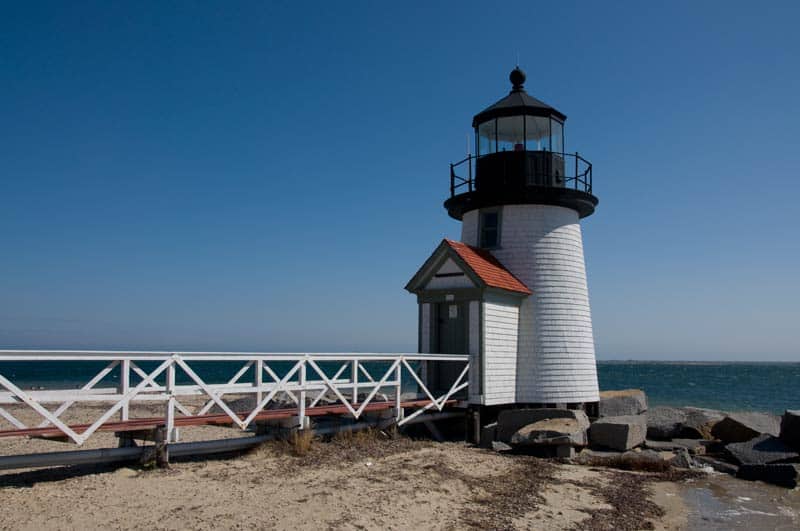 This 26-foot-tall lighthouse should not be missed. The circa-1901 lighthouse is technically New England's shortest lighthouse. This all-white wooden masterpiece is undoubtedly the most photographed spot on the island due to its closeness to Nantucket Harbor.
Hiking
Almost the whole island of Nantucket can be visited on foot, making our island ideal for various spectacular walks. The Grey Lady is likely to delight even the most ardent outdoor adventurers, whether you're seeking a coastal promenade or a forest trail-blazing route.
Disc Golf
Nantucket Disc Golf Course is open to the public year-round, and there is no fee to play. Disc golf is pretty much the same as regular golf, but you play with frisbees and hoops. It is also family- and dog-friendly, and combined with the quick pace of play of this sport it is an absolute joy to learn to play.
Museums
Some museums are open during the season, with exhibitions on Nantucket whaling, island art, shipwrecks, and lightship baskets.
Nightlife
Visit the Chicken Box or The Muse for some live music, a few cold beers, and a chance to meet some visitors and locals. Depending on the act, ticket tickets at either venue range from $40-100.
The Chicken Box features local and regional performers in a structure that seems more like a private house than a music venue. An enclosed terrace with wide picnic tables offers a welcome escape from the crowd inside during popular concerts.
Indie, reggae, and rock acts take the stage for The Muse events, always packed and noisy. Locals claim The Muse's kitchen makes the most incredible pizza on the island.
Dining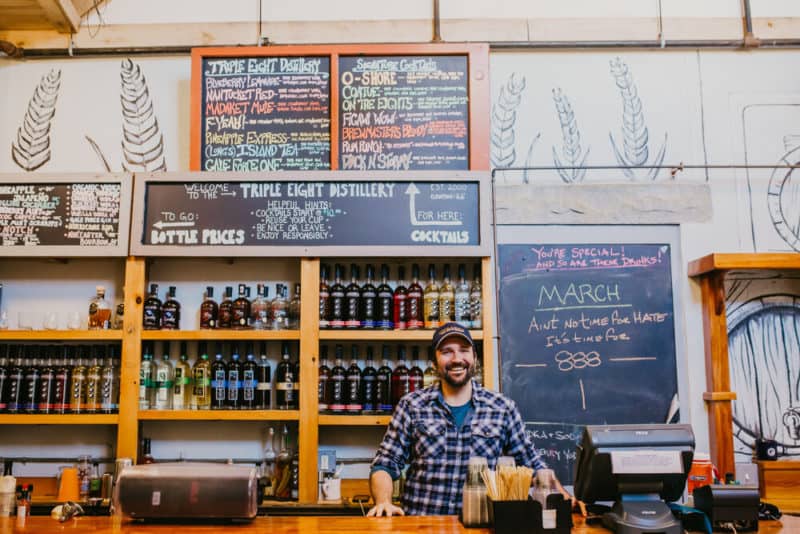 Visitors to Nantucket must stop by Cisco Brewers, one of New England's most recognized brewers and home of Whale Tale Ale. It goes well with beach volleyball, beach bonfires, and fishing expeditions. It also contains some of Nantucket's top food trucks, dishing up dishes like dumplings, fresh oysters, and buttery lobster rolls. Dock Lager Dark Lager is one of their greatest seasonal beers.
For around $10, Henry's Jr. Sandwich Shop sells gigantic grinders. They are New England's version of the elongated sandwich known as a hero to New Yorkers and as a hoagie to Philadelphians.
Nantucket is an excellent place and you can visit it even if you are on a budget as long as you plan ahead and come at the right time of year.