Top Places In Ireland You Need To Add To Your Bucket List
Ireland comprises Northern Ireland and the Republic of Ireland, two separate countries with distinct cultures and heritages. Travelling to Ireland can be somewhat complicated since travellers have to decide which parts of the island they want to go to. Travelling between the two can be complicated for international tourists unfamiliar with Irish history.
However, as long as you prepare well in advance of your trip and arrange your visas, you shouldn't have any trouble crossing Ireland's land border.
Top Places In Ireland
This post will tell you some of the top places to visit in Northern Ireland and the Republic of Ireland.
Aran Islands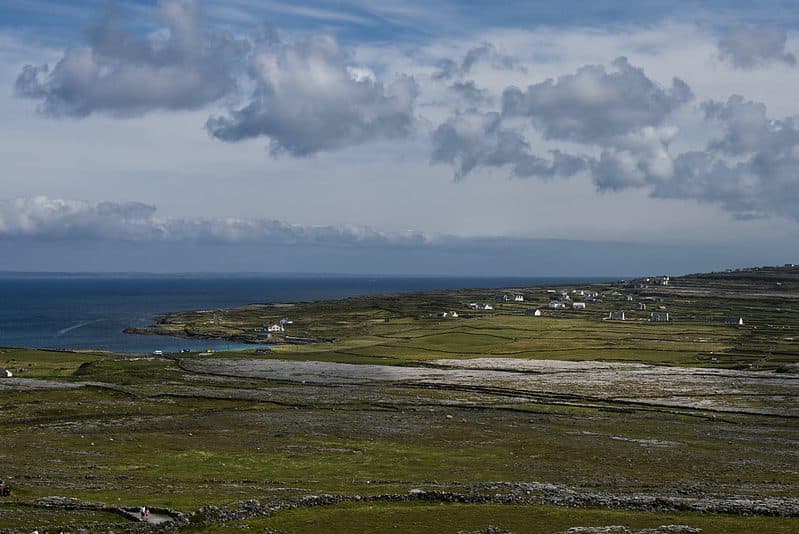 The Aran Islands are a series of islands off Ireland's western coast. Those who visit often report that they are unlike anywhere else in Ireland. The largest of the islands is Inis Mor, where the World Heritage site of Dun Aonghasa can be found. Because the Aran Islands are so popular with tourists, booking your ferry tickets and hotel rooms as early as possible is a good idea. Leaving bookings until the last minute could lead to you being turned away or ordered to pay a late booking fee.
Dublin
Any guide offering information on Ireland's top travel destinations would be incomplete without Dublin, the capital of the Republic of Ireland. It is a city that has a rich cultural heritage and a lively drinking scene. Travellers worldwide descend on Dublin each year to visit the city's bars, clubs, and pubs. Dublin is also home to several different folk and alternative music festivals, which makes it a great place for people who enjoy partying to visit.
Belfast
Another city that a guide covering Irish tourist spots would be incomplete without is Belfast, Northern Ireland's capital. Belfast is much rougher around the edges than Dublin, but it is still a fantastic place to visit. The good thing about Belfast is that it is in the United Kingdom, which means you can travel to Great Britain if you get a visa to visit Northern Ireland. Ferries run from Great Britain to Northern Ireland daily. Belfast is a much cheaper city to travel in than Dublin, which is why it is so popular with people on budgets or with reduced incomes.
Killarney National Park
Killarney National Park is a rugged and mountainous park located in the south of Ireland. It is an immensely popular place with hikers. Every year, hikers from all over the world visit to walk the park's winding trails. It is also popular with rock climbers. Travelling to Killarney National Park requires a lot of planning. Make sure that you bring comfortable footwear and walking gear. If you plan camping, ensure that you have a signal booster in case you get lost and lose signal on your mobile device.
Kilkenny
Most people visit Kilkenny to see its famous castle. While Kilkenny Castle does indeed deserve a visit, there are churches, cathedrals, and other historical monuments for you to see. Kilkenny's night scene is something else that makes the area a popular haunt for tourists. Kilkenny has a very affordable bed and breakfasts and hotels, so it is a great place to go if you are on a budget but still want to experience true Irish culture. It might not be as exciting as Belfast or Dublin, but it is still somewhere every traveller should go once in their lives.
Limerick
Limerick's cathedral is the main reason that people go there. There is a lot more on offer besides just the cathedral, however. If you plan on visiting, you must draw up a list of all the activities you want to do before visiting. Trying to think of activities each morning will ruin your trip. Planning them is a much better way of getting the most out of your vacation to Ireland. It is equally important to plan out activities and think ahead when visiting any other destinations listed here in this post, not just Limerick.
Galway
Galway has some of the best beaches in all of Ireland. If you enjoy water sports, fishing, or gentle walks along the beach, then nowhere beats it. It is also very easy to get over to Great Britain from Galway.
Europe is a vast continent. Ireland is one of its most underappreciated gems. Travelling there is unlike travelling anywhere else in the world. A trip to Ireland might be expensive if you visit from outside of Europe, but it will be unforgettable. Give the locations mentioned here consideration when planning your travel itinerary.