Top 5 Things to do in Glasgow with Family
Glasgow is a city bursting with different fun things to do and is certainly one of the most family-friendly cities in Scotland. Well known for its beautiful parks, stadiums, museums, you name it, you will never find yourself bored in this wonderful city.
With so many things to do comes a big decision on what to narrow it down to for your short day(s) out in Glasgow, so this guide will delve into the best things you can choose to do if you are looking for a guaranteed great time.
Visit an Innis & Gunn Taproom
Unfortunately, part of having kids means tailoring everything you do to make sure they're happy, but that doesn't mean to say you can't enjoy yourself too. Innis & Gunn Taprooms are the perfect solution for you to sit down to a nice cold beverage whilst the kids munch away on some top-quality food.
As far as brunch and lunch go, the Innis & Gunn beer kitchen has beer-friendly options throughout the whole day, so it's perfect for kids. Alternatively, you can opt for a more sit-in kind of night with a three-course dinner.
Innis & Gunn features two taprooms in Glasgow, one in the city centre and the other in the west end. Both are easily accessible via public transport and within walking distance, depending on where you are. So regardless of your whereabouts in Glasgow you are, these great taprooms are only a stone's throw away.
They even feature a variety of pub quizzes, curry nights, live sports, and brew school days, so if you can catch them at the right time, you are in for a hell of a treat!
The Glasgow Science Centre
If you're looking for a more interactive option for the kids, then a trip to the science centre is what you need. It features plenty of interactive exhibits, workshops, and games for visitors of all ages. Since being one of the city's largest entertainment venues, the magnificent building hosts the science museum, planetarium, revolving tower, an IMAX cinema, and two cafés – believe me, this is a true day out.
The little ones can enjoy various activities, from learning about the human body to science tests to experiencing the milky way in the planetarium. Located on the South bank of the river Clyde (it's hard to miss), the uniquely shaped building is a sight to behold and truly worth the trip.
Glasgow Climbing Centre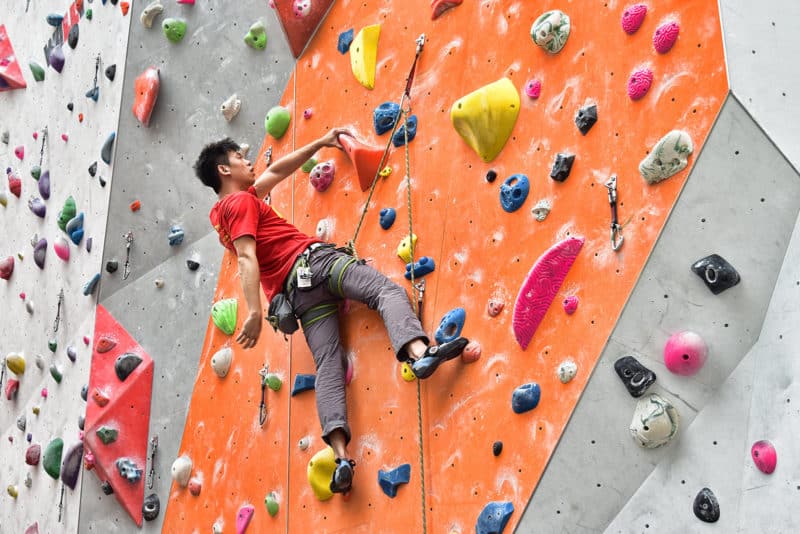 The Glasgow climbing centre is for those go-getters who love to push their limits and do exciting things – like climbing walls! Founded in 1994, the climbing centre was one of the first dedicated indoor climbing gyms in Scotland, and it still holds that ground as the largest indoor roped climbing centre.
Whether you are a regular climber looking to use the fantastic training facility, a newcomer who has never climbed before, or simply a parent trying to get a fun day out for their kids, the Glasgow climbing centre has something for everyone.
Sightseeing Bus Tour
Can't decide on one thing to do? Why not do it all? The sightseeing bus tour offers a leisurely way of exploring the city's top landmarks so you can take in the fine architecture Glasgow has to offer. It couldn't be easier to get a spot either, the bus departs every 20 minutes (10 minutes in Summer), and the route consists of 21 stops to admire throughout the city.
The best part is that you can participate in whatever you feel. If you want the full tour experience, pop on the provided headphones and listen to the interesting facts about the city and notable attractions such as the Glasgow cathedral, Kelvingrove art gallery, People's palace, and so much more. If you like the look of an attraction and wish to see more, you can hop off the bus and jump back on later in the day.
If you're not planning on disembarking from the bus, the journey should take about 1 hour and 25 minutes, and it's the perfect way to see all of Glasgow in quick succession.
St Enoch Centre
Are kids moaning for some toys? Fancy a bit of shopping yourself? St Enochs shopping centre has everything you could be looking for. It is a modern shopping centre located off Argyll Street. You can find stores such as the Disney store and Hamley's, as well as seasonal shopping options like the Christmas Market.
Once you have done enough shopping, head to the food mall, where you can choose from all the food options they have, a day out to St Enoch's is the ultimate shopping trip.