Top 5 things to do in Edinburgh with kids
Are you thinking of heading north this summer to take in the sites of Scotland's capital? There is nowhere quite as magical as Edinburgh: Winding lanes (or closes as they call them), a skyline that's straight out of a fairytale and then, of course, an amazing castle that pops out at you at every turn!
If you are planning a visit with your kids, read on for our favourite places to visit, come rain or shine. Before we get started, be warned that Edinburgh has many hills and incredibly steep steps sprinkled around the city. It's not impossible to tackle it with a buggy, but you will have much more freedom if you don't have one.
Visit Leith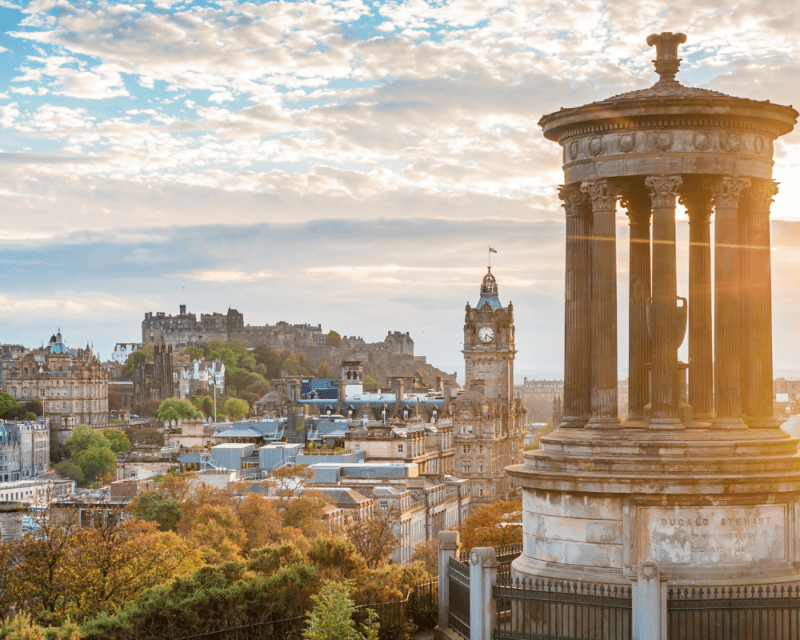 First on our list is almost, sort of, not Edinburgh. Once Edinburgh's main harbour, think of Leith as Edinburgh's Brooklyn. It's where the hip young things go for gallery openings and brunch on the weekends. It's also packed with one-of-a-kind, independent shops and a whole array of multicultural festivals.
Speaking of Brunch, the Innis and Gunn taproom is an ideal spot for brunch and beer that is kid friendly. It also offers views over the harbour so you can soak in the Leith shoreline while planning your next move.
If your littles love all things transport, check out the Royal Yacht Britannia. You can explore five decks of this super liner, including the Queen's favourite room, the crew quarters and the impressive engine room that will weaken any transport geek at the knees. They also offer a kids audio tour in addition to the adult one if your kiddos have a thirst for facts.
Public transport will get you from Leith to Edinburgh city centre and vice versa in a jiffy, but if it is a nice day, stroll along Leith Walk instead. It connects this funky neighbourhood to the shopping mecca of Princes Street in the city centre.
Dynamic Earth
Dynamic Earth has consistently voted the number one attraction in Edinburgh for families; honestly, the awards are justified. Kids (and adults) will immediately be hooked when you tell them you are headed back in time to the creation of not just the world but the universe.
Dynamic Earth uses a fun mixture of film, real-life objects and clever tech to make you feel like you are experiencing almost every corner of the planet and even parts of space.
There is a lot to see and do here, so it's a great option if the weather turns typically Scottish. However, it's so fun that I'd recommend it even on a sunny day. It is right next to Holyrood Park, a beautiful spot for a picnic and has plenty of space to run around on those sunny days.
It's ideally suited for ages 5 – 12, but it's fair to say that older kids will get a lot out of it too. Younger kids might not appreciate some exhibits (the lava section could be frightening, for example), but touching an iceberg is pretty cool regardless of age.
Take a ghost tour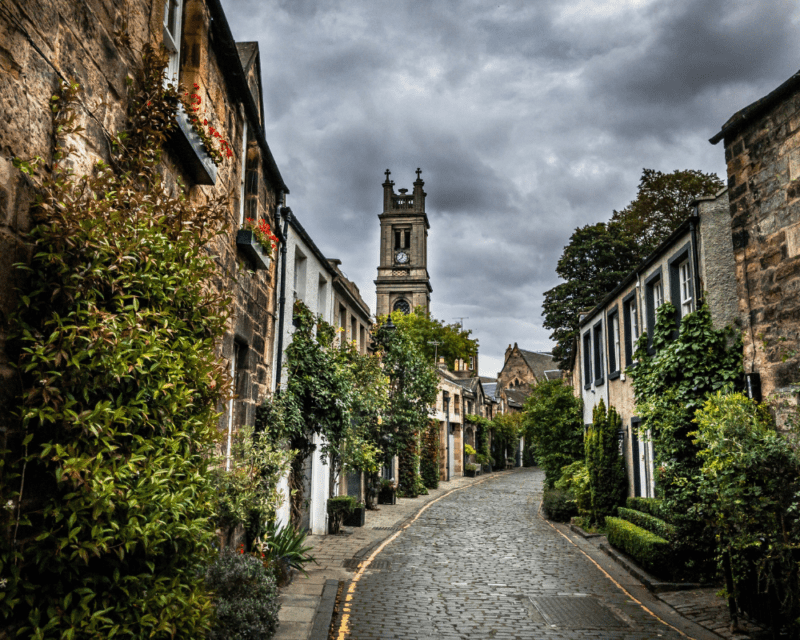 Edinburgh is famous for its gruesome and spooky history. While many tours are strictly adult only, there is no shortage of ones suited for Kids. Mercat Tours is one of the most well-known names in the Edinburgh walking tour business. They offer a Gory Stories tour suitable for ages five and up that is more horrible history than nightmare nurturing.
If even that sounds like it could be a bit too gruesome for your wee ones, then a Harry Potter tour might be more up your (Diagon) alley. Taking in sites that inspired JK Rowling and spots where she penned her stories, this tour has fewer ghouls to worry about. It's also free (you pay a donation at the end), so you can always take off early if it's not your cup of tea.
The Fringe Festival
No list of what to do in Edinburgh is complete without mentioning the famous Fringe Festival. The Fringe typically runs for the month of August, and you literally cannot move on the Royal Mile without seeing someone juggle something, throw some amazing dance moves or hand you a flyer.
Head to Fringe's website and search for Children's Shows to find the best fit for your family. Bubble shows are always bound to please, but don't forget to look up puppet shows, comedy, extravaganzas and even interactive shows where you are invited on stage to be part of the action.
Book well in advance to get the best options and prices if you plan to stay in Edinburgh during the Fringe.
Open topped bus tour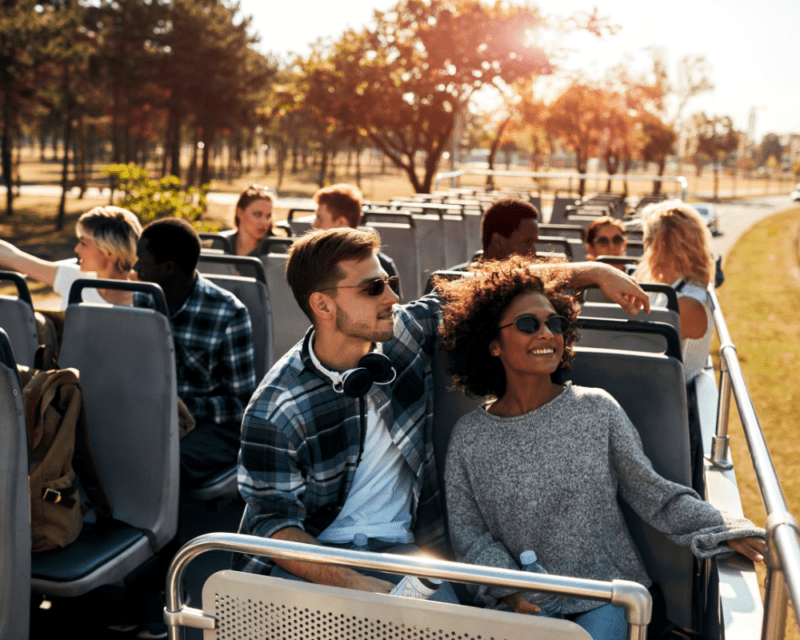 The last on our list is an option that can help you with the above ideas. An open-topped bus tour is arguably the most exciting way to see a new city (and prevent little legs from getting too tired). Edinburgh is a big place that contains lots of different characters depending on what neighbourhood you are in. Taking a trip on a tour bus can help you get the lay of the land and show you how everything connects.
Almost all the open-topped buses offer hop-on, hop-off tickets with options for multi-day tickets making it easy to get from place to place with just one ticket.
Are you excited to plan your trip to Auld Reekie, as the locals call it? I know I am, and I wonder how much we can fit in over a long weekend. After researching for this post, I could easily write a list of 50 things to do with kids in Edinburgh, and I can't wait to see them for real.