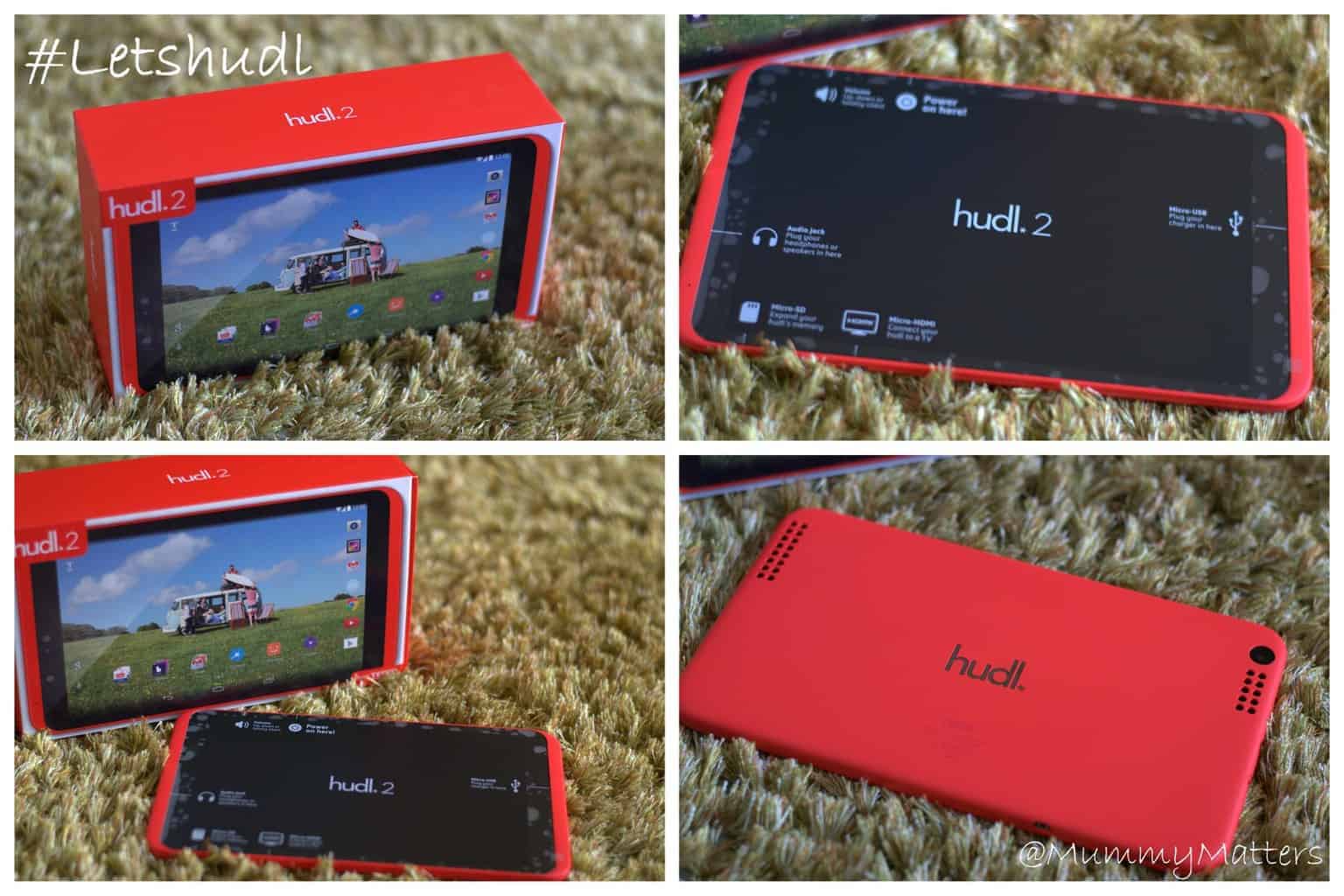 Today's the day – #Letshudl
I am such a GEEK! I get so excited when a new bit of tech hits the shops, not that I get to buy many of them very often but sometimes I'm very lucky. Yesterday I received a very special parcel in the form of the brand new Tesco Hudl2 before it hits Tesco stores on the 9th October. Being a busy Mum I haven't had lots of time to play with the Hudl2 as yet but we have decided that this is going to be Curly's tablet so I have spent this evening getting it set up for him.
First Impressions
On first impressions this is a great tablet, it feels like a quality piece of technology. The 8.3inch screen is crystal clear and responsive to the lightest touch. It fits comfortably into my hand and I'm sure that Curly won't struggle. It has a soft touch casing which comes in a choice of 8 colours. Curly is a Liverpool fan so I think he is going to love his red Hudl2!
Initial Setup
Setting up the Hudl2 for Curly was easy. I have set him up a Gmail account and for the time being have set my own account as his secondary security account so that if he has any problems getting into his account, it will come through to me. Next I set up a child profile for Curly according to his age. If this was a tablet which was being shared with us and/or his siblings I could set up further profiles for them too. Within the parental control I have been able to choose the hours of the day that Curly is allowed to use his Hudl2 (for weekdays and for weekends) and for how long he can use it. Next I could choose the Apps that I am happy for him to access and I can even select specific websites that he is allowed access to all of the time.
I was pleased to note that the Hudl2 did prompt me that I would need to go into YouTube itself to enable Safety Mode however I couldn't seem to be able to do this whilst on the Hudl2 so I quickly logged into Curly's account on YouTube on my laptop and enabled Safety Mode. This means that whenever he logs into YouTube with his Gmail account he will be in Safety Mode.
Hudl2 Key Features
8.3inch 1920×1200 HD screen and Dolby optimised audio
Super-fast Intel Atom quad-core processor
Runs on Android Kitkat 4.4.2 operating system
Super slim design
5MP rear facing camera and 1.2 MP front facing camera
16GB storage which can be expanded to 48GB
8 hour battery life
Pre-loaded with parental filter
Available in eight colours; Jazzy Blue, Zesty Orange, Slate Black, Rocket Red, Tropical Turquoise, Dreamy White, Perky Purple and Bubblegum Pink.
Access to over a million apps via Google Play
The second generation Hudl from Tesco is packed with exciting new innovations for Tesco's 20 million customers and more. It is available in Tesco Stores TODAY for just £129 and Clubcard customers will be happy to note that they can also purchase it through Clubcard Boost, meaning many will be able to buy it for as little as £65.
Digital services such as Blinkbox, Clubcard and Tesco.com have been tailored to individual user's need and preferences so are even more intuitive, simple and easy-to-use.
The front and rear facing cameras are perfect for video calling and capturing high-quality video and photos.
Vicky Shotbolt, CEO at The Parent Zone said, "The child safety filter on hudl2 is more parent friendly than anything we have seen before. Tesco really understands that making a tablet as family friendly as possible needs to start at the design stage. We have been delighted to work with them to make hudl2 as easy as possible for parents to use and the filter as effective as it possibly can be. Filters are never a total solution which is why we have worked with Tesco to create helpful information for parents too."
DISCLAIMER: We were sent the Hudl2 for the purpose of this post. All words, opinions and images are my own and may not be copied without my permission.