Three Effective Ways To Add Depth To Your Bedroom Design
Do you lately feel that your bedroom is looking a little boring these days? Are you thinking about how you can upgrade your bedroom into something interesting and dynamic?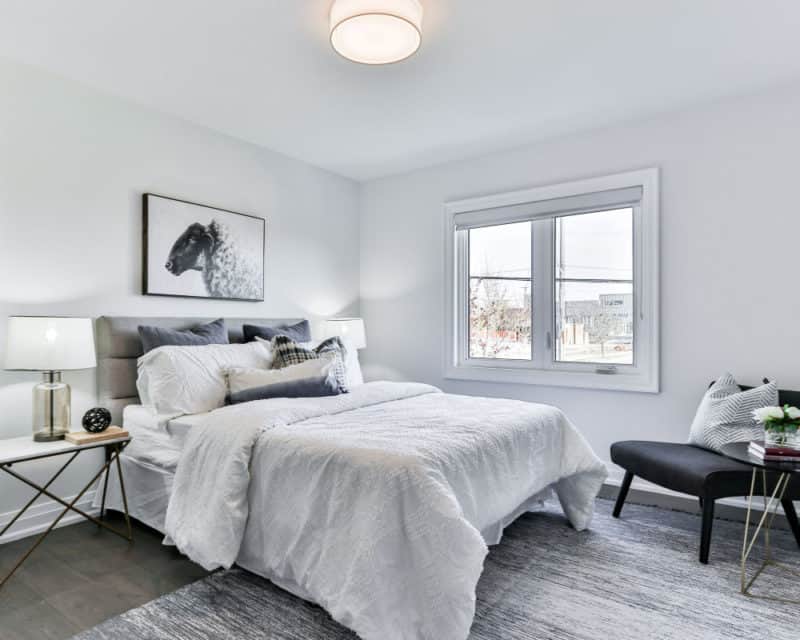 In this post, we will share some tips that can help you transform your bedroom into a much more dynamic and interesting space. The tips will revolve around how layers of texture, a little bit of asymmetry, and good lighting can add depth and visual interest to your bedroom. So, let's dive in.
Add Layers Of Texture To Your Bedroom
Often, people buy a typical basic bed sheet set and call it a day. This kills the very purpose of a bedroom. Of course, it's functional, but the true purpose of a bedroom is to serve as a warm, cosy and comfortable spot where you can unwind peacefully.
Nothing compares to the comfort offered by contrasting accents and beautiful textures in a bedroom, especially if you buy a plush mattress for a divan bed. To add layers of texture, you could use cotton sheets, linen, or wool, or you could add fur or faux fur. Items made out of these materials are great options to add different textures on top of the basic sheet set that you have. You could also add different shaped pillows. However, we'd suggest not going overboard with pillows. It might make your bedroom seem cluttered.
Play With Asymmetry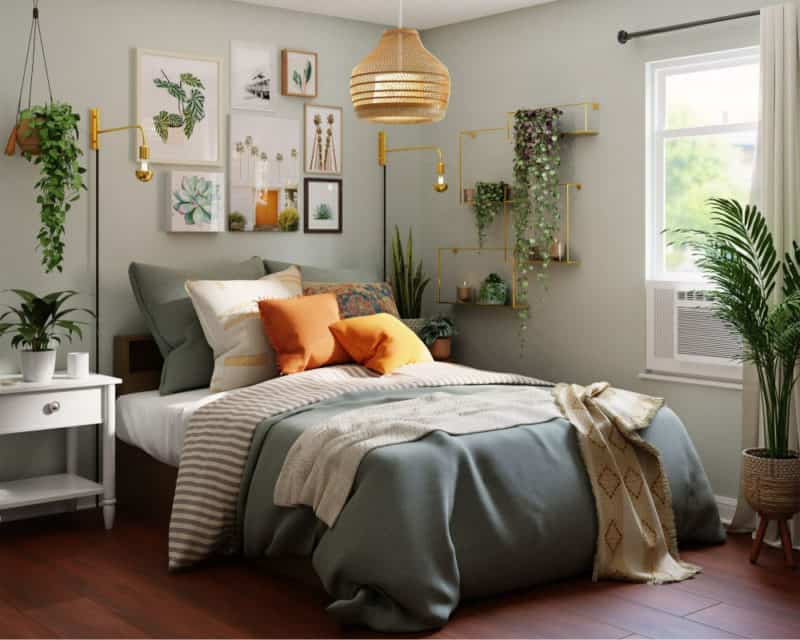 Bedrooms are probably the most symmetrical room you could find in a home. If you favour more of a traditional style, you might really enjoy the symmetrical decor. It's a hallmark of traditional design. But sometimes, it's worth it if you could play with an asymmetrical approach. Think of how you can still keep the design balanced while maybe offsetting it a little bit. This way, you will just be able to create a visually interesting space.
Add Task Lighting
A task light is really important. The easiest and simplest way to incorporate good ambient lighting would be just to use a table lamp. However, if you don't have a nightstand or a shelf, placing a table lamp might not be an option. The next simplest way to bring in good lighting in your bedroom would probably be a floor lamp.
Nonetheless, there are a ton of ways that you could light your bedroom. One of the most beautiful ways to do that would be by installing a wall sconce. However, it's a bit more cumbersome and challenging to install than just placing a light on a stand. But it's a really beautiful way to add task lighting into your space.
Another attractive option would be hanging pendant lights. If you're doing a full renovation, you may consider installing pendant lights on either side of your bed. It ensures that lights are up and out of the way, which is a lot more convenient.
To Summarise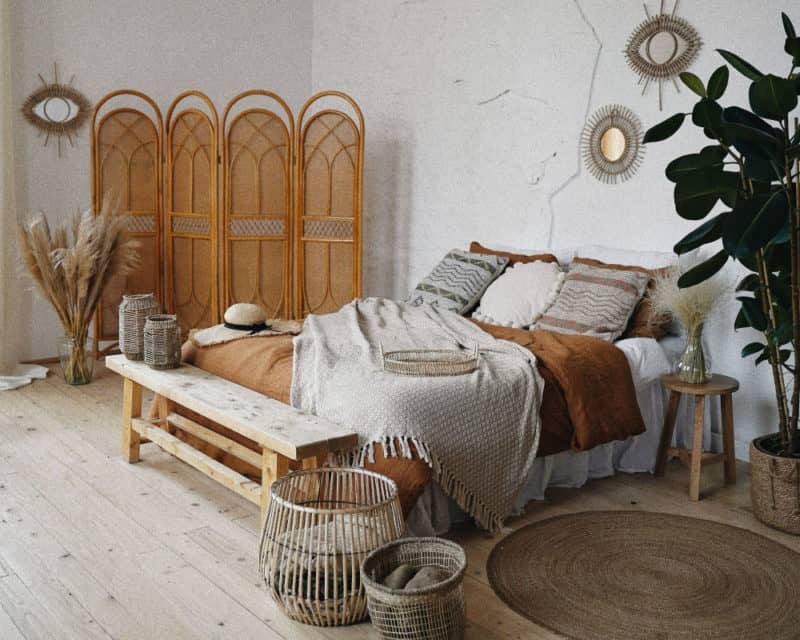 Adding different textures on top of the basic bedspread is a great way to upgrade your bedroom. It's a small detail, but different textures give a different sort of weight and visual component to the room and make it a lot more interesting.
Apart from that, sometimes there's an opportunity to mix it up and play with asymmetry in your bedroom. Although symmetry in a traditional design might make sense for you, it's worth considering. It can make your bedroom seem more interesting and dynamic.
Finally, task lighting adds visual depth and drama to your bedroom space. Not to mention that these interesting decor additions can be functional as well. For instance, what could better serve as a reading light than wall sconces or hanging pendant lights. However, the easiest and simplest solution would be just to use a table lamp.