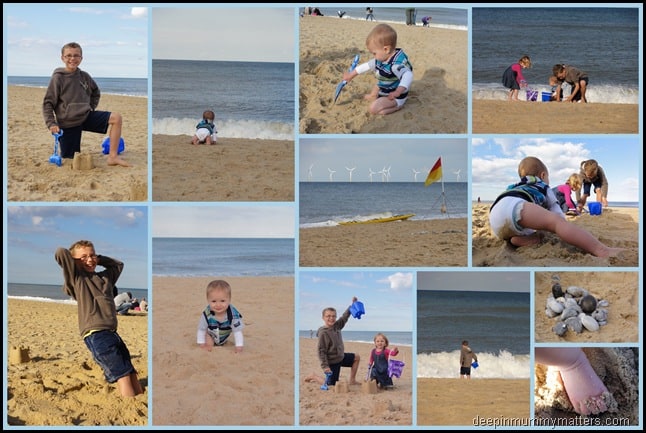 This time last week . . . Hemsby!
I suppose I should start this post by saying last Saturday we had no idea where we would be going on our holiday last week as our original holiday fell through. We were supposed to stay in a friend's caravan again at Broadland Sands near Great Yarmouth but unfortunately, it was double booked so we couldn't go.
Most of the weekend Hubby spent trawling the internet to find us a holiday so as not to disappoint the children and finally he found us a holiday chalet at Hemsby Beach Chalet Park in Norfolk.
Hemsby Holiday Park
Initially, I thought "yay we're still going on holiday" then a sudden realisation set it, I had stayed in Hemsby at a Holiday Park about 6 years ago with a friend, we had gone away for a girlie weekend, just one of the Sun Holidays nothing special but when we arrived we were less than impressed, it was cold, damp, dirty and smelled terrible. We complained and got moved but not to anything much better. We still had a good weekend, lots of laughter, drinking, C got a tattoo and I, well I got my tongue pierced but that's gone now!
So as I packed my bags I hoped and prayed that we weren't staying at the same resort, I couldn't remember the name of it but from my recollection of Hemsby, there wasn't much else there so it had to be that one right?
Arriving at Hemsby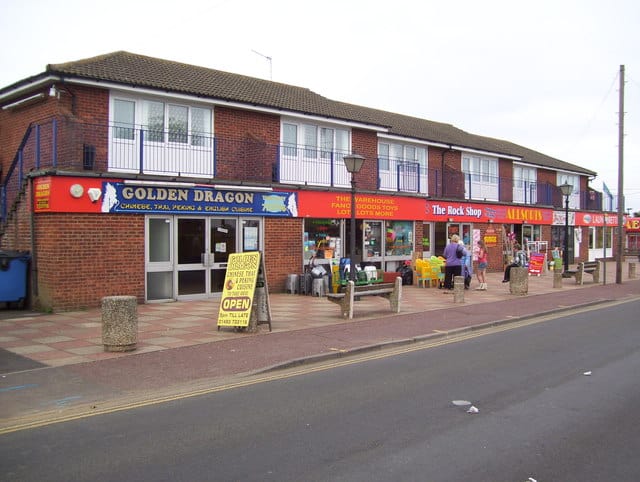 To my surprise, as we drove into Hemsby on Monday afternoon I spotted the place I had stayed previously and it was boarded up, reminiscent of a ghost town – phew we wouldn't be staying there after all! But, where were we staying? As we drove past the 'ghost town' and went further up the road we passed another 2 or 3 chalet parks before arriving at ours. I honestly never knew Hemsby was this big, I thought it was a tiny little village but as you drive down towards the sea it's like a separate seaside town with shops, arcades, fairgrounds, pubs and the obligatory chip shops! Maybe this wouldn't be as bad I first thought!
First Impressions
Check-in was really quick and the staff were really friendly and helpful, our holiday was about to begin. We arrived at our chalet and Curly said "ooh doesn't look very inviting does it?". It reminded me of the old pre-fabs that my great-grandparents used to live in (probably because they were pre-fabs. On opening the door the first thing which struck me was the smell of stale smoke and ours was a non-smoking chalet but I think the years of smoking which had preceded the ban had taken its toll and was now part of its very being. Apart from the smell, the chalet was clean and functional. It certainly wasn't 5 stars but it was a base for our holiday and that's all we needed. We quickly unpacked and then headed out to explore our holiday town.
Checking out the area
The sun was beating down and the town was buzzing with people just starting out on their holiday just like us. The children were excited by the sight of the amusement arcades and the fairground, each shop we passed by offered something else to tempt them and so we plumped for buckets and spades and headed to the beach. Personally I'm not a big fan of lounging around in the sand, it always makes me feel very dirty and it gets everywhere, but this was about the children not me and I knew that they would love it.
A day at the beach
As we approached the beach I was pleased to see a boardwalk all the way down to the middle of the beach which meant that we could get a bit closer to the sea before having to carry the pushchair. For people in wheelchairs, this was great because at the end of the boardwalk was a large platform where they could look out to sea and enjoy the sea air.
Beautiful Beach
It has to be said, the beach at Hemsby is one of the best beaches I have been on in a long time, it was perfect for the children to play on, really clean, no stones and the sand was perfect for building sandcastles. If it makes sense, it was also the sort of sand which brushed off really easily without leaving you all dusty and horrible.
We stayed down there for a few hours and the biggest surprise for me was Beanie Boy and how quickly he took to the sand, after a few tentative first steps he was off like a rocket crawling into every big hole he could find before heading down to the sea, one look at the wave splashing sent him speeding back to me but we had so much fun – this was going to be a good holiday!