These Fun Family Camping Trips Are Worth Considering
For many families, camping trips are a time-honoured tradition. They offer a great opportunity to spend time together in nature, bond over shared experiences, and create lasting memories. With so many different options for camping trips, it can be hard to know where to go and what to pack. Today, we will look at some of the different types of family camping trips available and essential items to pack. Specifically, we will break down three top locations: Mount Rainier, Yosemite, and Yellowstone National Park. Whether you are looking for an adventure or a relaxing getaway, there is a trip perfect for your family.
Choosing the Right Camping Trip for your Family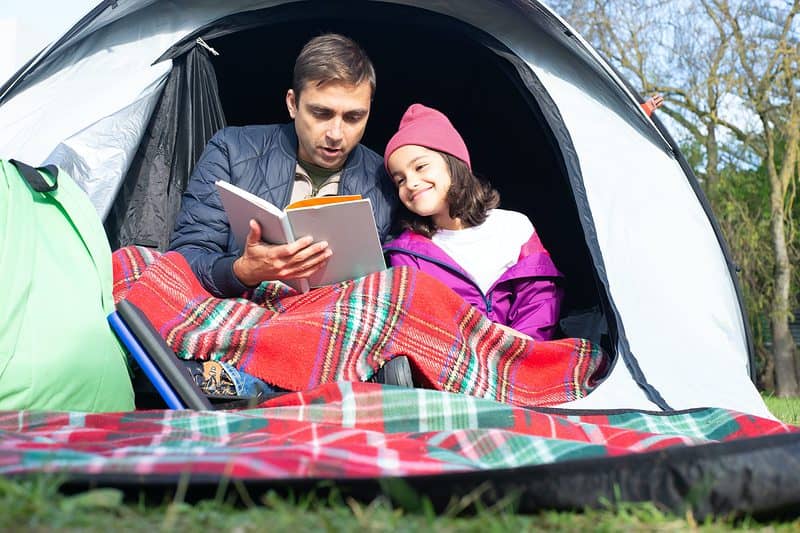 When planning a camping trip for your family, there are many things to consider. The first step is to decide what type of camping trip you want to take. Do you think your partner and kids are better suited to car camping or backpacking, for instance?
Once you have decided on the type of trip, you can then start to narrow down your options by considering how far you want to travel, the weather and terrain, which activities you want to do, and whether there is an established campground. Also, think about RVs for rent in Tampa Florida, an easy and convenient way to experience the great outdoors with your family. RVs offer all the comforts of home while still allowing you to immerse yourself in nature.
After considering all of these factors, you should know what type of camping trip will be right for your family. Then, start thinking about what to expect when taking the kids into the wilderness.
What to Expect When Camping with Kids
If your family has small children, you might wonder what to expect from a family camping trip. The first thing to remember is that kids usually love camping. They sleep in a tent, eat s'mores, and explore the great outdoors. What is not to love?
That said, camping with kids will pose certain challenges. For one, be prepared for long days and short nights. The excitement and rising sun will push the kids out of bed bright and early. Remember to have realistic expectations when it comes to your kids' behaviour. They will probably get dirty and tired, and they might moan about long days of walking and carrying bags.
Try to stay energized by alternating with your partner who is on duty with the kids, so the other can take a break. What's more, stay hydrated, eat well and sleep when possible. Pack plenty of snacks and activities to keep the kids entertained while you rest. This is a great way to combat crankiness and keep everyone happy. Finally, remember that camping is all about having fun as a family. So relax and enjoy yourselves!
What to Pack
The most essential item for a family camping trip is your tent. A good quality tent is a game-changer, especially if you are bringing young children with you. Look for a tent that is spacious enough for your family and easy to set up. As stated in this iKamper skycamp mini review, sometimes the more expensive options for tents also provide the best experiences, so read reviews and do your research to find the best tent for your family. Consider comfort, ease of use, and space when choosing your tent.
You will also need great quality and weather-appropriate sleeping bags and comfortable camping chairs so that everyone can relax around the campfire and enjoy the view in the evenings. A portable stove is another must-have. Choose one that is easy to set up and use, and make sure you have all the necessary fuel with you. A food cooler will keep your beers and sodas cold while you relax.
Finally, a first aid kit is a sensible addition. It is always better to be safe than sorry, especially where your family is concerned, so pack a comprehensive first aid kit just in case anyone gets hurt on the trip.
Where to Go
Think about how close these following places are to the home and what kind of weather, terrain, and lodgings you are looking for. Do you want to rough it in the wilderness or stay in a comfortable cabin? How long do you want to drive and camp for?
Yellowstone National Park
The first national park in the United States and home to a super volcano, Yellowstone National Park is a must-visit destination for any family looking to enjoy the great outdoors. Yellowstone offers something for everyone with its geothermal features, majestic mountains, and wildlife.
One of the best things about camping in Yellowstone is that there are many different activities to enjoy. From hiking and fishing to boating and stargazing, there is no shortage of ways to entertain yourself. Moreover, with over 2 million acres of land to explore, you could spend weeks camped out in Yellowstone and still not see it all.
Mount Rainier National Park
Mount Rainier National Park is one of the most popular camping destinations in the United States and another great spot for hiking, fishing, and camping. It is located in Washington state and is home to Mount Rainier, an active volcano. The park also features old-growth forests, alpine meadows, and rivers.
Visitors can camp at several different campsites in the park. Some campsites are for RVs only, while others are for tents only. There are also group campsites available. The best time to visit Mount Rainier National Park is during the summer months. However, the park is open all year round and offers a variety of activities during each season.
Yosemite National Park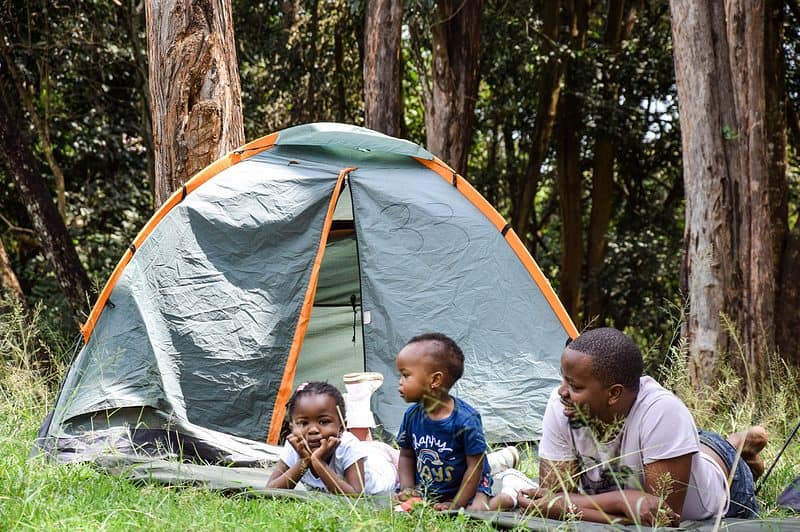 This park is famous for its waterfalls, cliffs, and giant sequoias. There are many different campgrounds to choose from, as well as log cabins, so you can choose whatever best suits your needs.
Yosemite Valley Campground is super family-friendly. It is located in the heart of the park and offers easy access to all of the main attractions. There are also plenty of activities to keep your kids entertained, including ranger-led programs and Junior Ranger activities.
For those who want a more adventurous camping experience, try the Tuolumne Meadows Campground. This campground is located in the high country of Yosemite and offers stunning views of the surrounding mountains. It's a great place to escape the crowds and enjoy some peace and quiet.
So, there you have it. This has been a brief look at camping with your family, what to expect, what to pack and where to go. If you are looking for some great family camping trips to take this summer, be sure to check out Yellowstone, Mount Rainier, and Yosemite as good options. They are all perfect for families and offer a wide range of activities to keep everyone entertained. Whether you are looking for a place to hike, fish, or just relax by the campfire, there is sure to be a campsite that appeals to you. So what are you waiting for? Start planning your next family camping trip today!