The Best Wood Living Room Tables for 2022
When it comes to interior design, nothing beats good old-fashioned wooden tables. But only some wood living room tables need to be tailored to a traditional aesthetic. Modern themes are making great use of wood to create contemporary living spaces in homes across the nation.
Woods like oak are perfect for all kinds of styles due to how easy oak is to varnish. Beech wood is another great choice because it tends to be lighter in the shade than other woods, such as Walnut.
Today's article will cover the best wood living room tables you can buy in 2022. Purchase furniture that'll stand the test of time and look magnificent while it does so.
Ercol Teramo TV Unit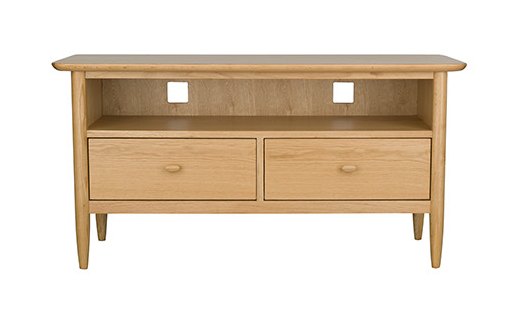 What would a living room be without a good place to put a television? There are so many options for a TV unit, but few are built with the kind of quality that Ercol is known for.
Hailing from Buckinghamshire in the UK, Ercol dates back to the 1920s when Lucian Ercolani set up shop in High Wycombe; ever since, Ercol has been creating furniture with outstanding quality that looks superb.
The TV unit from their Teramo range is a lovely light shade of oak wood that blends well with modern and traditional themes.
It also features abundant space for other media appliances (not just TVs), such as an open shelf that can store game consoles, BluRay players, DVDs, and other appliances.
This unit also has openings at the back to allow for efficient cable management to keep your living room neat and tidy.
Ercol Teramo Shelving Unit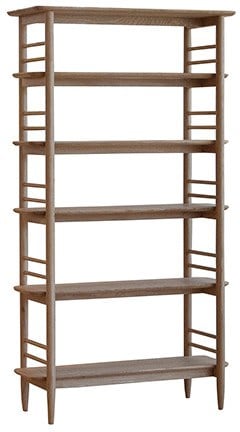 Keeping things neat and tidy is what shelving units are for, and if you are already considering the Teramo range from Ercol, why not take a look at their shelving unit too?
The shelving unit is designed to fit seamlessly into all home aesthetics but often looks best in more contemporary settings with its beautiful pale oak chassis.
Store all sorts of things on five wide shelves, just as good at showcasing prized possessions as they are for organising living room clutter.
Ashmore Side Table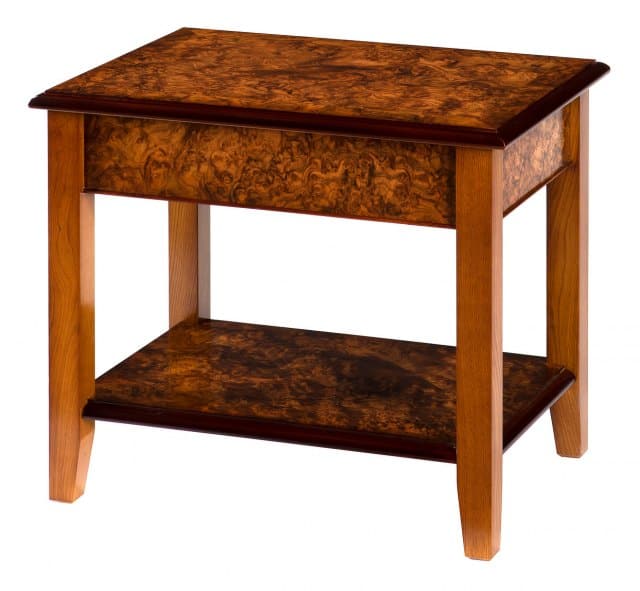 For those seeking tables with a distinct look that's ideal for more traditional styles, then Ashmore will be ideal for you.
Ashmore creates all their furniture by hand in Cleckheaton, England, and focuses on designing and manufacturing furniture with a classic look and elegant feel.
Choose to buy a side table that features a Burr Walnut finish, ideal for decorating any living space.
Ashmore Lamp Table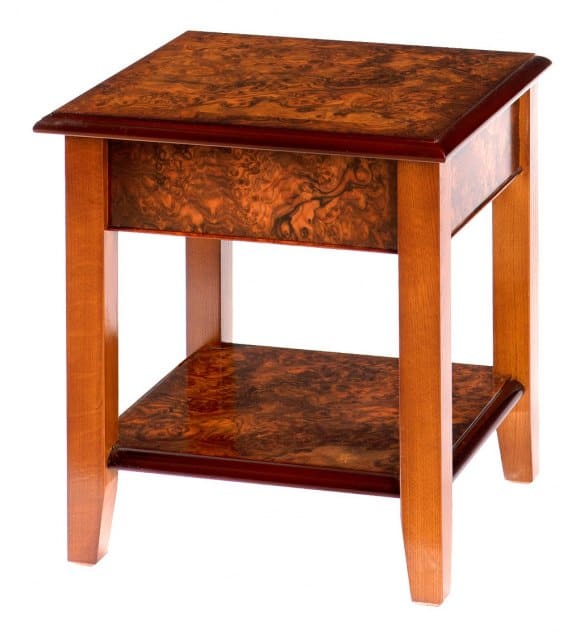 With a similar style and build using only the best high-quality materials, Ashmore has a variant of the side table with a pristine glass top. This glass top is designed to provide a space for lamps that's flawless and allows maximum dispersal of light.
This variant of the Ashmore side table has a bottom surface for ample storage that sits below the lamp rest.
Ideal for those who want a multi-purpose lamp table with a classic design.
Nathan Palma Lamp Table with Shelf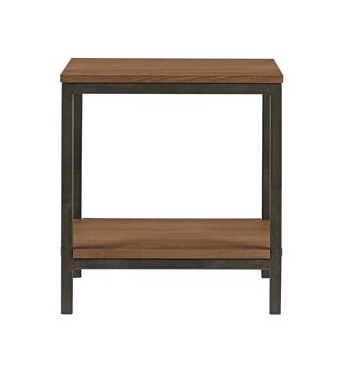 For those looking for more modern lamp tables with a minimalistic charm, then Nathan Furniture's Palma collection will suit all your needs.
Simple but wonderfully elegant with its neat profile and robust wooden surfaces, this lamp table is a great addition to any living room space.
With over 100 years of experience in the furniture manufacturing industry, you can trust Nathan furniture to bring you a fantastic piece of furniture.
This table features high-grade Teak panels sourced sustainably, meaning it's a win for you and the environment.
Nathan Burlington Coffee Table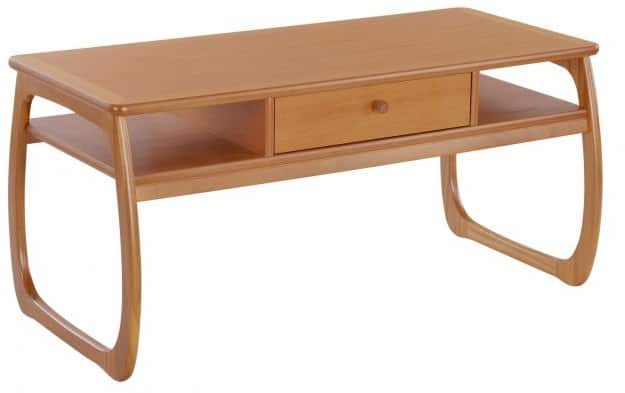 What list of high-quality wooden tables for living rooms would be complete without a coffee table entry? The Burlington coffee table, manufactured by Nathan Furniture, is a superb coffee table with plenty of functionality.
Not only do you receive a table with beautifully crafted Teak curves, a coffee table with two open shelves and a middle drawer unit – providing you plenty of space for anything you need to store.
Be it the biscuit tin, notepads, coasters, napkins, or whatever you need at your coffee table; you'll have ample space.
Iain James Coffee Table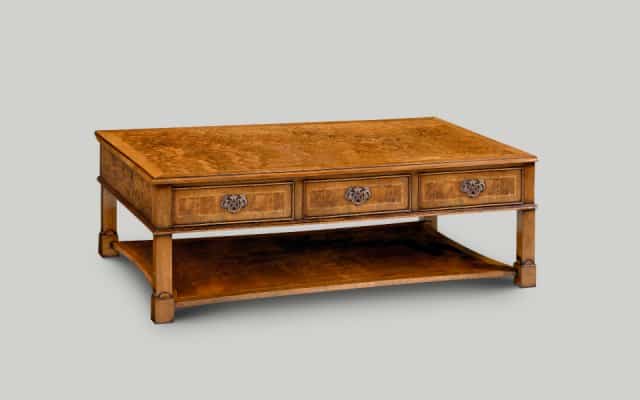 Or, for a more ornate option, why not look at the coffee table supplied by Iain James? They have plenty of options with a bespoke look that you can't beat.
This table is perfect for traditional aesthetics and is available with a Burr Walnut Finish, a Burr Oak Finish or a Mahogany Finish. Not only that, but it comes with three drawer shelves to store whatever you need to store.
This table is unique because the timber is bleached before being polished to achieve a softer, mellower finish.
Summary
If a wooden living room table is what you are after, you are spoilt for choice, with plenty of high-grade options available in 2022!