The Best Hidden Gem Locations in Whistler
Whistler, British Columbia may best be known as the site of many of the 2010 Winter Olympics as a popular spot for world-class skiing, but it offers lots to do year-round. There are endless trails to hike, golf, zipline, bike, and more. In fact, it's not uncommon for visitors to fall head over heels and purchase vacation homes or primary residences after touring the real estate for sale in Whistler.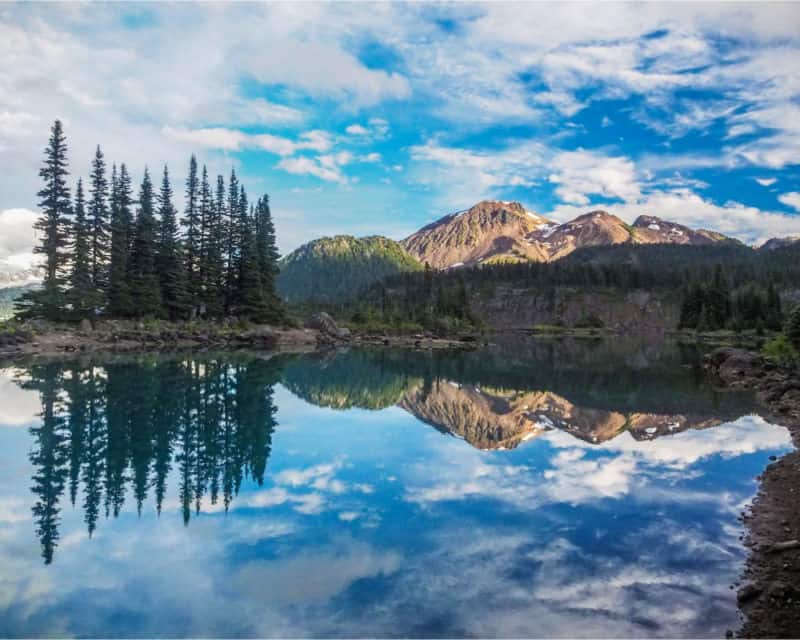 Of course, if you've visited multiple times or have lived here for a while, after exploring some of the most popular spots, you might want to check out some of the more hidden gems.
Squamish Lil'wat Cultural Centre
Discover the art, culture and history of the First Nations People at the Squamish Lil'wat Cultural Centre, including the indigenous Squamish Nation and the Lil'wat Nation, who've lived in this region coexisting as neighbours for hundreds of years. In the building designed to represent Squamish longhouses, there are multiple exhibits to view while skilled artisans create traditional handcrafted items as you watch.
Audain Art Museum
Art enthusiasts shouldn't miss the Audain Art Museum, which houses a permanent collection of British Columbian artworks and the private art collection of Michael Audain. It includes one of the world's best old First Nation masks, an excellent collection of works by Emily Carr, and pieces by some of the most significant post-war Canadian artists, along with works by internationally known contemporary artists.
Train Wreck Site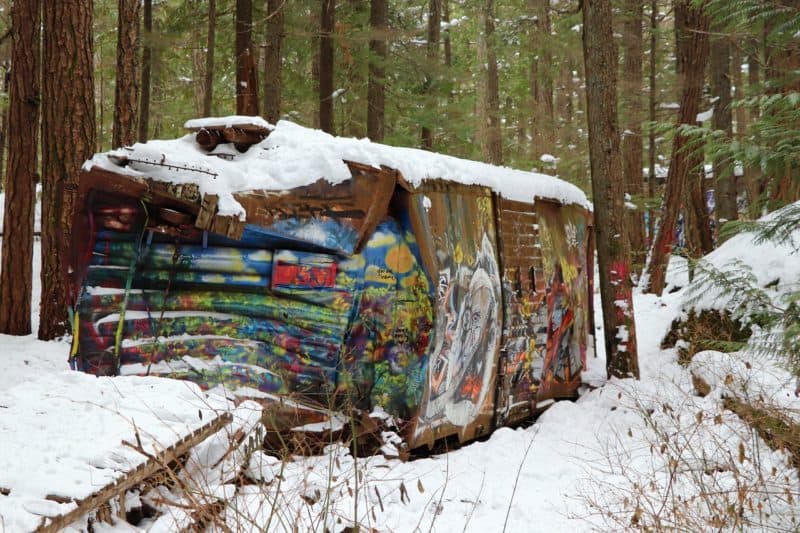 In 1956, a train derailed near Whistler and today; visitors can take the "Train Wreck Trek," an easy, approximately one-hour hike to see the old cars that are now somewhat of a bizarre artistic treasure lying in the wilderness. The seven train boxcars have all been painted by various artists over the decades.
After a day of play, there's no better way to end the day than at the Scandinave Spa. Or you might want to make it an entire day of relaxation. It's an unplugging, talk-free zone here, which means no phones or other electronics to interrupt your bliss. Wrap up in a cosy robe and alternate between dipping beneath the Nordic waterfall, quickly leaping into the cool pools, and soaking in the outdoor baths while surrounded by the forest. There's also a wood-burning sauna and a eucalyptus steam bath. If you want to take things up a notch, book a deep-tissue or Swedish massage.
Live Music and Brews at Merlin's
Merlin's Bar & Grill offers the largest outdoor patio in Whistler, along with some of the village's best brews and pub grub. Dance the night away to live music or DJs in the "home of the endless après," or take advantage of the great weekly après specials enjoyed under the sun.
A Unique Vodka Experience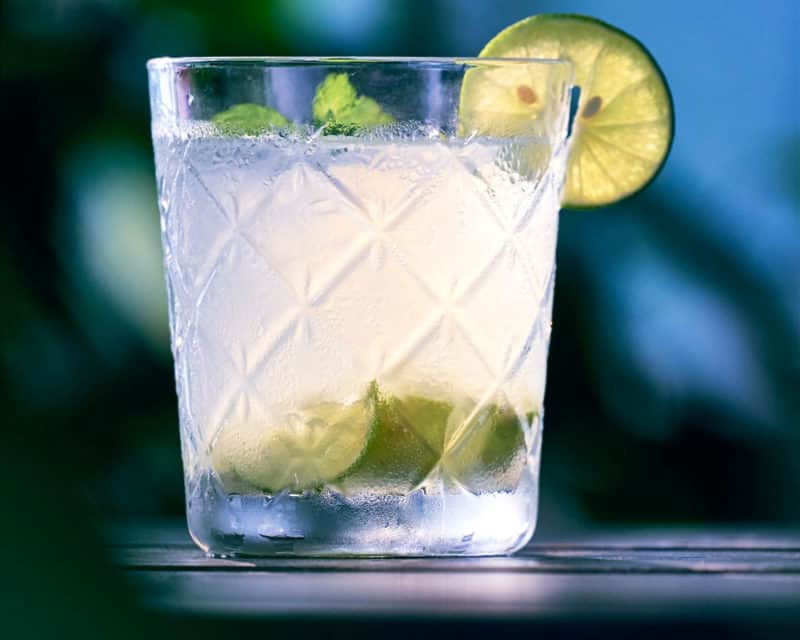 If vodka is more your thing, be sure to head to the Ketel One Vodka Ice Room at Bearfoot Bistro. It serves some 50 vodkas from around the world, including one that's distilled from hemp seeds. Canada's only sub-zero vodka room is the coldest vodka tasting room on Earth, with temps a rather chilly 25 degrees Fahrenheit below zero. So you won't freeze, you'll get a Canada goose-down parka to wear as you taste and learn about the process of vodka distillation and filtration and how it affects the flavour profile of the finished product.