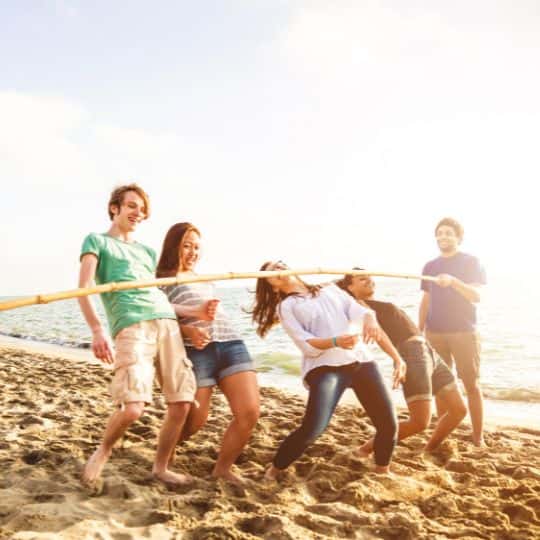 The Best Beach Games and Activities for a Memorable Summer Vacation
The summer season is the perfect time to relax, unwind, and have fun with friends and family. And what better way to spend your summer than at the beach? From water gun fights to building a sand castle, there are plenty of activities to enjoy at the beach. If you're looking for extra excitement to make your beach days all the more memorable, keep reading for some of the best beach games and activities. 
Water-gun fight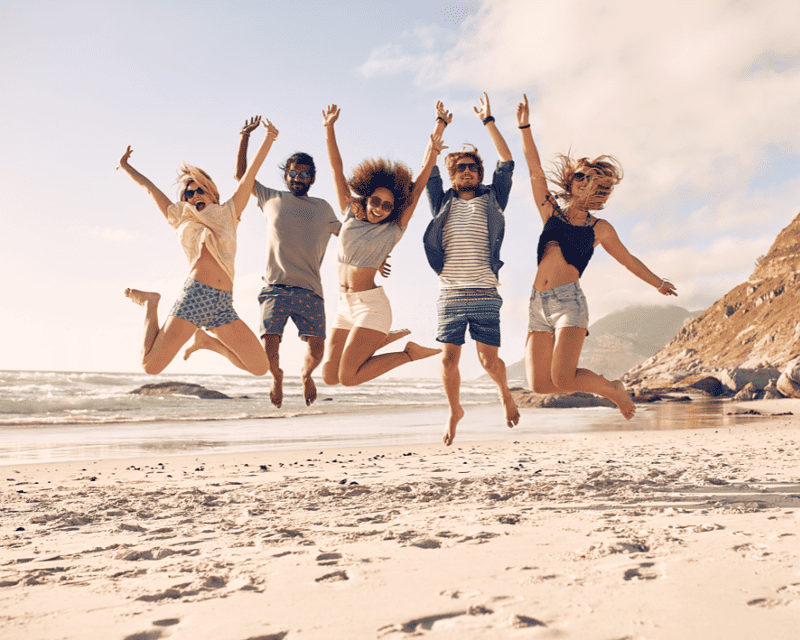 If you have lots of kids in your house or are just looking for something to do with friends, water gun fights are a great way to cool down and have lots of fun doing it. Head to your local Target or Walmart and pick up a water gun for everyone joining your battle. Set up buckets of water for your refill stations, and consider setting up some places to hide behind. Additionally, find a safe place to host your water gun fight outside. Consider going to a park, or the beach, using a large backyard, or getting the whole neighbourhood involved and hosting it in your culdesac. Water gun fights are a great way to have fun during a hot summer day.
Bury your friends in the sand
If you've got a beach nearby, spend a day at the beach with friends and family. The warm summer sun calls for plenty of days at the beach, and if you're looking for activities to do while you're there, the sand provides the perfect medium for lots of fun beach activities. Get your party involved and dig a big hole to put a friend in. After they've gotten in, pack the sand back up and fill it. Leave them with their head poking out of the sand and consider drawing some cool designs around them or including some props for a hilarious photo op.
Build a sandcastle
Another great beach or lake activity is mastering the art of building a sandcastle. It may surprise you, but sandcastle building is quite the art form, with some cities even hosting sand castle building contests. Look for sources of inspiration and purchase the tools you need to build your sand oasis. You can buy some kid's beach toys to create your sandcastle or take notes from the pros and bring along some of the tools they use. Building a sandcastle is a fun group activity for your beach day.
Compete in a game of limbo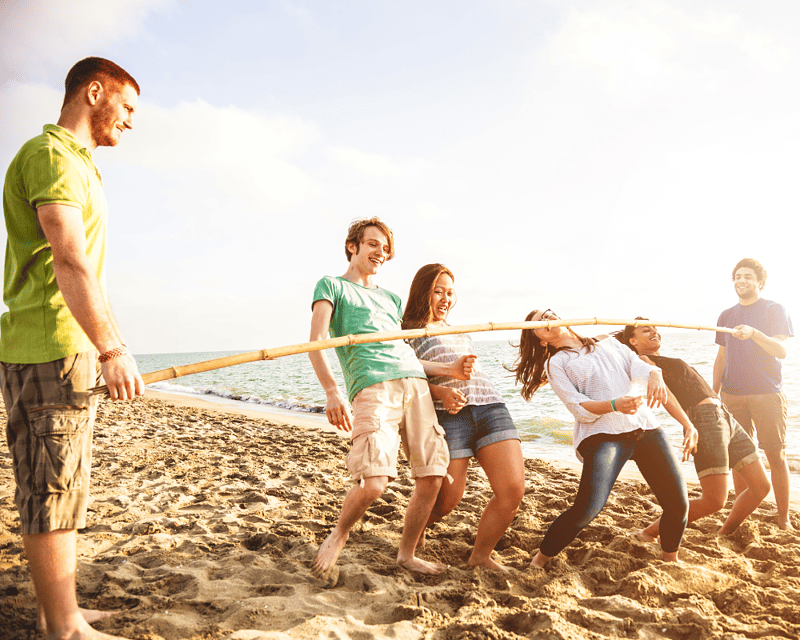 Limbo is another classic group activity perfect for the summer. All you need is a limbo stick, some friends, and great tunes to compete in a game of flexibility. Have two people hold each side of your limbo stick, and after each round, lower the bar. Anyone who touches the post while moving under is disqualified. After each match, your pool of contestants will dwindle until you crown your limbo king or queen.
Beach Party
When all else fails, beach parties are the way to go. Get your best barbecue recipes, bathing suits (don't forget to get your best tweezers out for some much-required maintenance), and smores equipment out and ready for the party. Purchase a portable barbecue pit, a couple of coolers, and plenty of snacks and food items, and have a barbecue. Who doesn't love spending a day at the beach with friends, family, and music? Beach parties are a great way to commemorate the beginning or end of the summer.
Fly a kite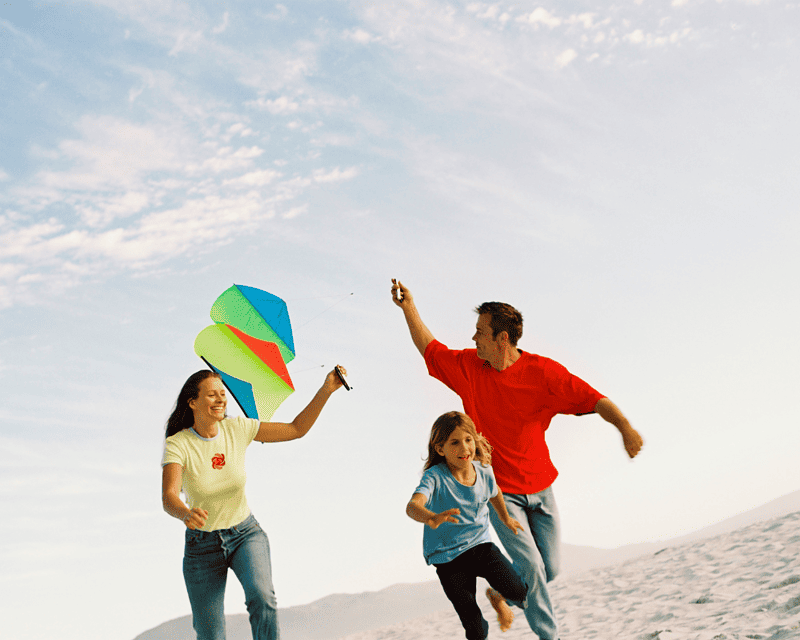 Flying a kite is another classic summer activity. You can find plenty of kite designs, ranging from the classics to cool flying characters. There are plenty of video resources online offering tips on flying a kite. Just pick a day with some wind to get your kite in the air. Flying a kit is the perfect way to spend a nice summer day with friends and family. 
Play tug-of-war
If you plan on getting your friends and family together for a summer shindig, consider putting a game of tug-of-war on your list of party activities. Choose two team captains and have each captain pick their team like your old days in gym class. After choosing your teams, you only need a long stretch of rope. Tie a flag in the middle of your rope, and mark a line into the ground. Whichever team fails to prevent passing the line is the loser. Tug of War offers some friendly competition and a fun way to pass the time during summer. Just be sure to have some hydration packs handy because this activity wears some folks out. 
Have a beach clean-up
If you have sustainability on your mind, the summer is a great time to host an outdoor or beach cleanup. Consider posting your cleanup event in a local online forum to get more people involved and make a better impact. Purchase some garbage bags, disposable gloves, and trash picker sticks and pass them to your participants. Find a local area you think could use a clean-up and get started! Hosting a local clean-up is a great way to do some good this summer and positively impact your local community. 
Look for treasure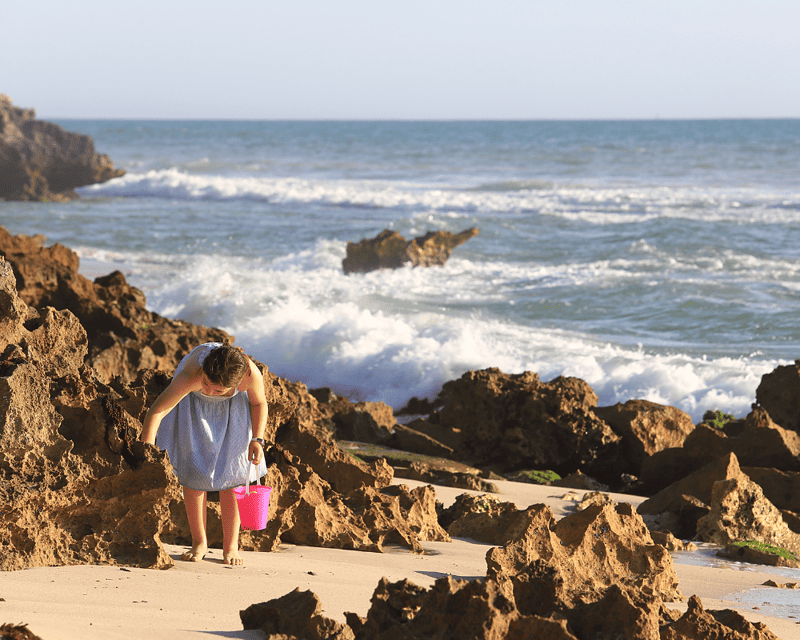 Beaches, lakes, lagoons, and, more often, some lost and buried treasure lurking under the sand. If you have a metal detector handy or have considered purchasing one, this tool can help you unearth some lost treasures. You can get your kids involved and head to the sand with your detector to see what exciting goodies you can find. However, remember looking for treasure is a game of patience, so take your time and have fun searching. 
Check out tidepools
Checking out local tidepools is the perfect summer activity for people of all ages. Tidepools are fascinating ecosystems allowing you to observe a variety of marine wildlife. From sea anemones to starfish and crabs, tidepools allow you to get a peak into what lurks beneath the sea. Tidepool exploring also offers a fun and educational experience allowing you to learn more about the importance of protecting our oceans. Additionally, tidepools can be found in almost any coastal area, making them an accessible summer activity for residents near a coastline. Lastly, exploring tidepools is the perfect beach activity allowing you to enjoy the sun and fresh air and get some exercise while doing it. 
A summer to remember
Overall, spending your summer days at the beach is a great way to create lasting memories with family and friends. By incorporating some of the activities we've laid out here, you elevate your days at the beach. From classics like building a sand castle to newer activities like water gun fights and searching for buried treasure, there are plenty of activities to enjoy at the beach. So pack your beach bags, grab sunscreen, and prepare for a summer you won't forget! 
Author Bio: Megan Isola

Megan Isola holds a Bachelor of Science in Hospitality and a minor in Business Marketing from Cal State University Chico. She enjoys attending concerts, trying new restaurants, and hanging out with friends.