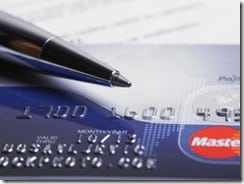 The advantages of credit cards
It's a well known fact that children don't come cheap and if you wait until you can afford them, well you'll never have any. When children do come along you need to manage your finances well and for many people they think this means NOT using a credit card because of the fear of getting into debt but it is possible to use a credit card to your advantage, especially if look into the best credit cards available.
Protection
If you are starting your family you will need to buy lots of expensive items such as nursery furniture, pushchairs and car seat. Paying by credit card protects your purchases in the event that something goes wrong, for instance if items go missing in the post or if the company you have purchased from closes down before you have received your goods (provided your purchases are over £100 and less than £30,000).
Convenience
In life, things happen that we don't plan for; windows get broken, tyres get punctures, boilers break down and unless you have been so good with your money that you have the savings ready and waiting to pay for these events, sometimes you need a little help to get you through. A credit card can help you to break these bills down into bitesize chunks. They are also more widely accepted than cheques both in the UK and abroad and if they are stolen, one quick phone call gets them cancelled, with a replacement on its way.
Rewards
If you shop around there are some really good reward plans to make your credit card work for you. Look for interest free credit cards, cards offering air miles to save you money on future travel and cash back reward cards.
Providing you use a credit card sensibly and only borrow what you can afford to pay back then it needn't be a bad thing for your family. The important thing is to pay off as much as you can afford to each month so that your borrowing doesn't get out of hand.