My Thoughts on the Tea & Tonic Bright Awakening Facial Oil
Tea & Tonic is a 100% natural skincare and wellness brand from the Surrey Hills in England in the grounds of Loseley House. They aim to help customers achieve bright and healthy skin care. Their luxury wellness products holistically balance dry, oily or sensitive skin. All of the products sold at Tea & Tonic are hand-blended, sustainably sourced, and cruelty-free and most of them are vegan too!
Tea & Tonic Brand Background and Values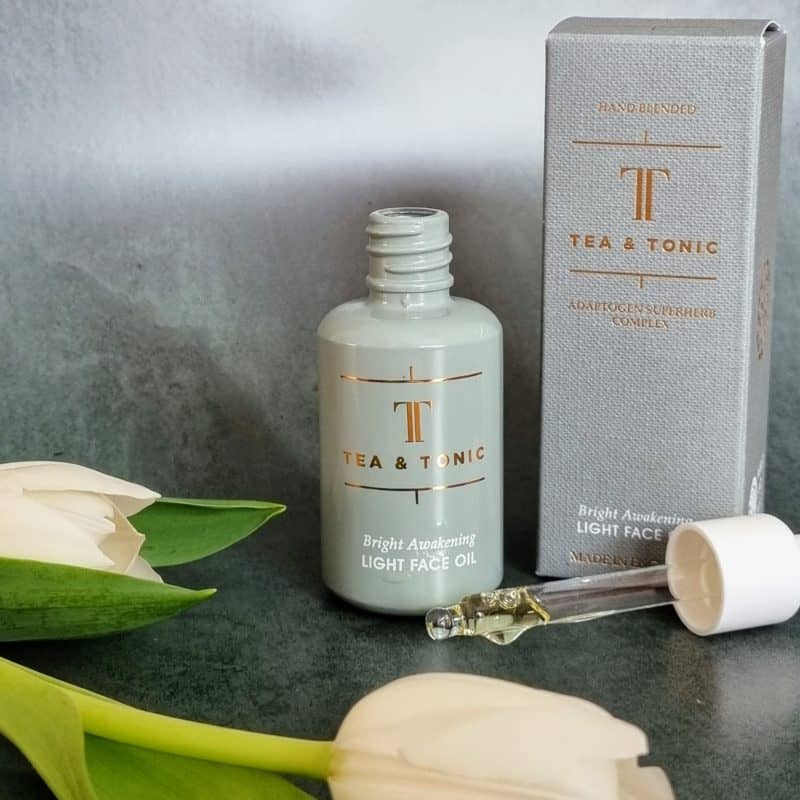 Tea & Tonic is a skincare brand that specializes in natural skin care. They are committed to using ingredients that are derived from nature and do not contain any harsh chemicals or fragrances.
They believe in the importance of taking care of one's skin because it is the largest organ on the body and it needs to be protected at all costs. Tea & Tonic products are made with love, care, and knowledge. They want to take care of your skin just as if it was their own.
Key Features:
Hand blended apothecary
100% Natural
Not tested on animals
Fully recyclable, compostable, biodegradable options
Ethical and sustainable
Supports small farmers and co-operatives
Small batch production for freshness
A Wiser Wellness Community
Tea & Tonic Bright Awakening Facial Oil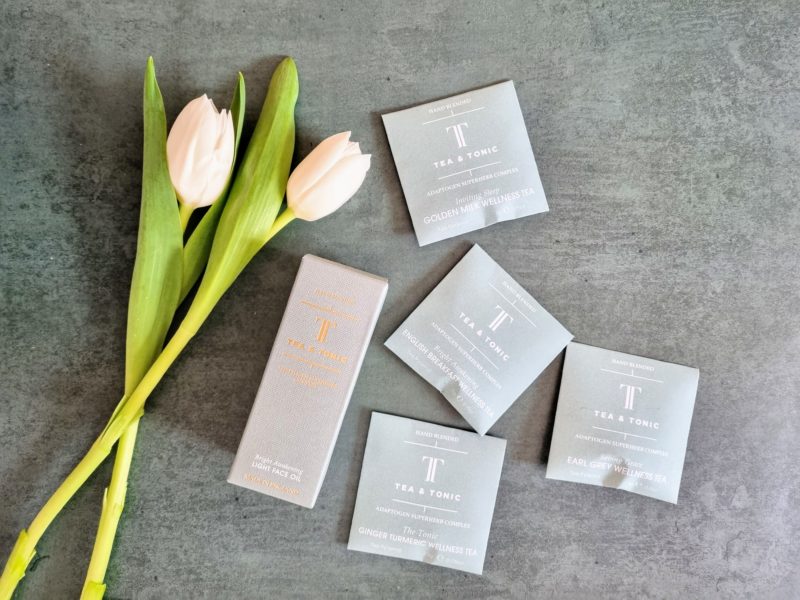 The Tea & Tonic line is a new skincare collection created by the Tea & Tonic Team; Sarah, Helen and Jane.
Sarah believes that to achieve wellness, balance and brightness in skin and self, we need to strengthen our resilience to everyday stress. How? She discovered adaptogen superherbs to support her high-paced life and her eyes were opened…

Sarah, Tea & Tonic
The Tea & Tonic Bright Awakening Facial Oil is an ultra-light skin concentrate that is high in Vitamin E, Omega Fatty Acids, Copper & other trace minerals.
I was converted to using Facial Oils a few years ago when they were recommended to me by a beautician during a consultation. At first, I was worried that they would make my skin too greasy but they don't and they are packed with great benefits:
Reduce wrinkles
Improve dry skin
Skin protection
A good primer for make-up
Shrink enlarged pores
Calm down rashes
Supports soft and supple skin
Evens skin complexion
Regulates natural sebum (oil) production
Reduces acne breakouts and blemishes
As well as the facial oil I received a selection of their tea bags, my favourite being the Golden Milk inviting sleep which made me feel very relaxed and ready to settle down for the evening.
My Experience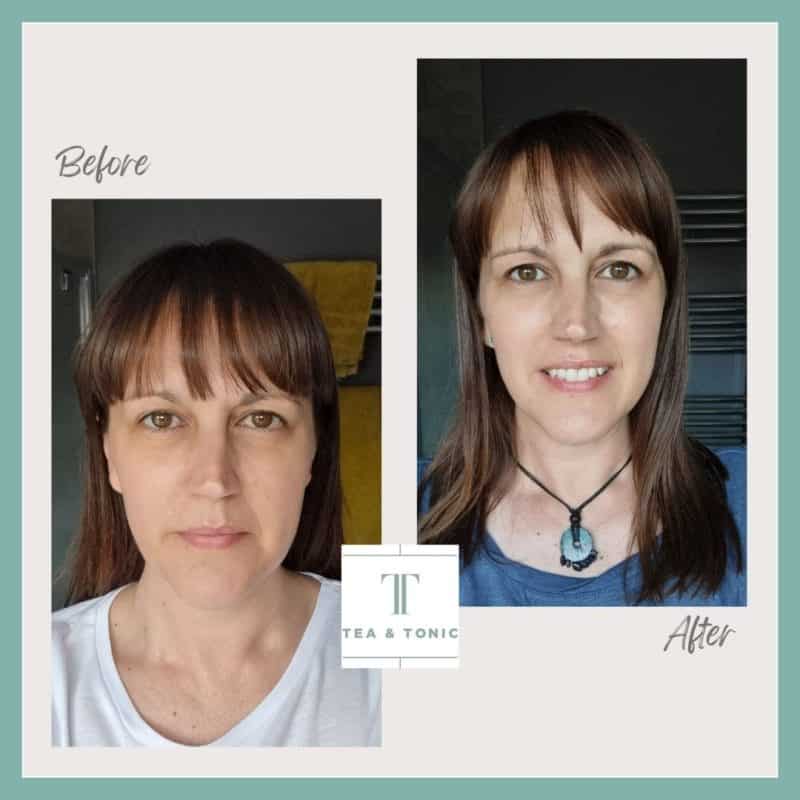 The Tea & Tonic brand is new to me but one that I am very grateful to have discovered. From the moment I unwrapped it. From the beautiful packaging to the subtle scent and the feel of the oil. I love the light scent and how easily the Bright Awakening Facial Oil soaks into my skin. I am pleased to say that my skin loves it as much as I do, I have been complimented a number of times recently on my healthy glow and this time it's not because I am pregnant!!
Application
After cleaning the face, use the pipette to dispense 3-5 drops onto clean, dry hands and gently press the oil into the face. I like to give my face a gentle massage at the same time for an extra treat. After 5 minutes my skin is ready to apply my make-up or to just go make-up free which is what I do most days and it feels amazing.
RRP: £45 per 30ml bottle