Spoil Dad This Father's Day
Now is the time to think about what to get Dad for Father's Day! If you want to spoil him, there are many ways to make that happen.
While some people focus on homemade gifts, many others are looking for gifts that they can buy and ship. For this reason, we've gathered some great gift ideas for Dad that he is sure to love!
Use this list of gift suggestions as a great way to spoil him this year. He'll love the thought – and the gifts!
What does Dad want for Father's Day?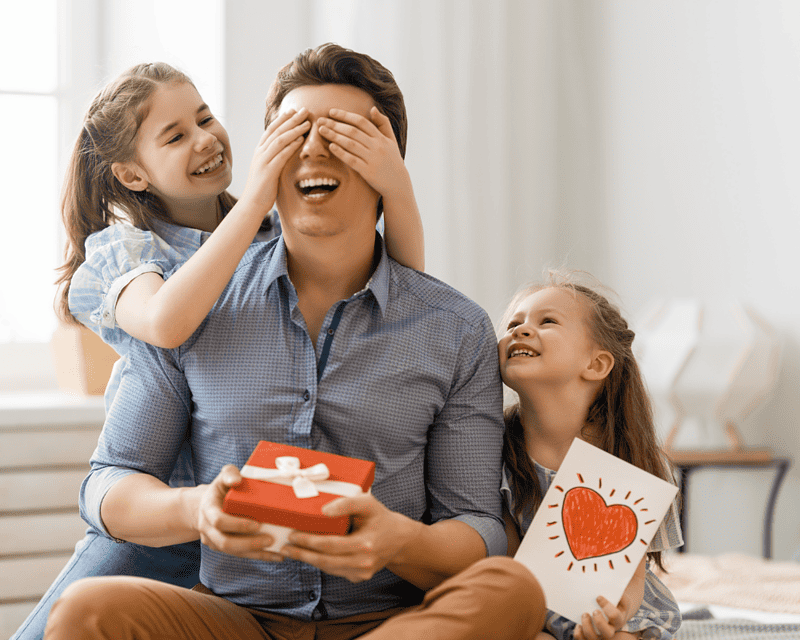 Just because this is a million-dollar question doesn't mean that you have to buy him a million-dollar gift. All Dad really wants for Father's Day is something from the heart.
If you know that Dad likes hats, get him a really cool hat to match the kids, like these custom kids hats. If he's into gaming, take the time to find out what type of games he likes and then surprise him with something that he doesn't have.
It's a good idea to make a list and have a few ideas before narrowing it down to the winner.
How much should I spend on a Father's Day gift?
While it's easy to say that any gift for Dad is priceless, a more reasonable amount of money would be anywhere between $20-$50. The budget can go much higher than that or even lower, depending on what you want to get him.
Sometimes putting a budget restriction on a gift idea from the start can be a bad way to try to find the perfect gift. This means that you'll be spinning your wheels looking for a gift idea for Dad that fits within the budget rather than the other way around.
A great way to think about gifts is first to decide what you want to get him and then find something in that price range. It'll save you so much time and stress that way!
Fun Gifts for Dad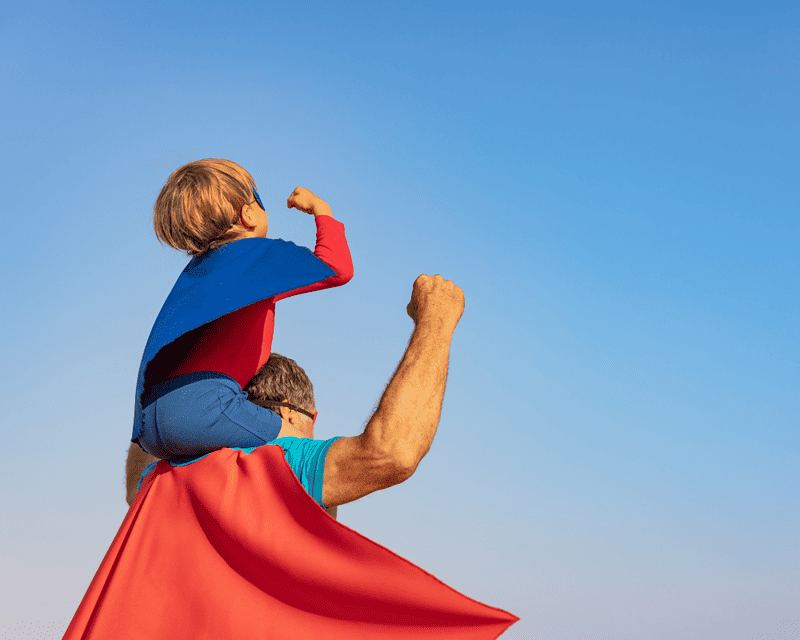 Now that we've gone over a few simple rules about giving Dad a gift for Father's Day let's dive into a couple of unique gift ideas.
While dads don't mind getting the same tie every year, this year – shock him! Give him a fun gift that he'll be able to wear more than once!
A bracelet is a super cool gift idea that is unique at the same time. What's even better about this bracelet idea is that you can easily get it customized to have the kids' names on it as well, so that dad can show it off with pride.
The bracelet still has a manly look to it as well, making it perfect for dressing up or going out casually for the day.
And speaking of casual, let's not forget that matching T-shirts are the best, and we just love these from Baby&Kids store Beepumpkin! For Dad and his little dude to match together is just the cutest gift idea ever. Plus, it makes for the perfect Father's Day photo opp, too!
How do I give Dad a gift?
How do you want to give Dad a gift? Does he like surprises? Does he like opening presents? Or is he someone that just wants a gift handed to him?
The best way to give a gift to Dad is to give him a gift the way that you know he will like it, there is such a wide choice available from beepumpkin that you'll not know which one to pick. You can wrap it up in pretty wrapping paper or add it to a gift bag for him to open easily.
Be sure to have the camera ready so that you can capture his reaction to his perfect gift!
Can these gifts be given as holiday gifts?
Absolutely! While we are big fans of using them for Father's Day, don't forget the fact that they're versatile gifts, too. You can easily give these gifts to Dad for any holidays or any special occasions as well.
Why limit these awesome gifts to just one day a year? The more chances that you have to make someone's day, make it happen!
How early should I get Dad a gift?
When it comes to ordering gifts online and having them delivered, be sure to give them 2-3 weeks to arrive. That should be plenty of time for the gift to arrive at your front door without any stress on your part.
If you're unable to be with Dad on Father's Day, you can actually ship any gift idea straight to him where he is, too. This means that he'll be looking forward to getting your present, or you can just surprise him and have it show up.
Use these gift ideas as a great way to get Dad a fun gift that he'll love. You can't go wrong with the items on this list – so have fun looking through them! You can personalize them, get them in different colours, and more! So many great options!