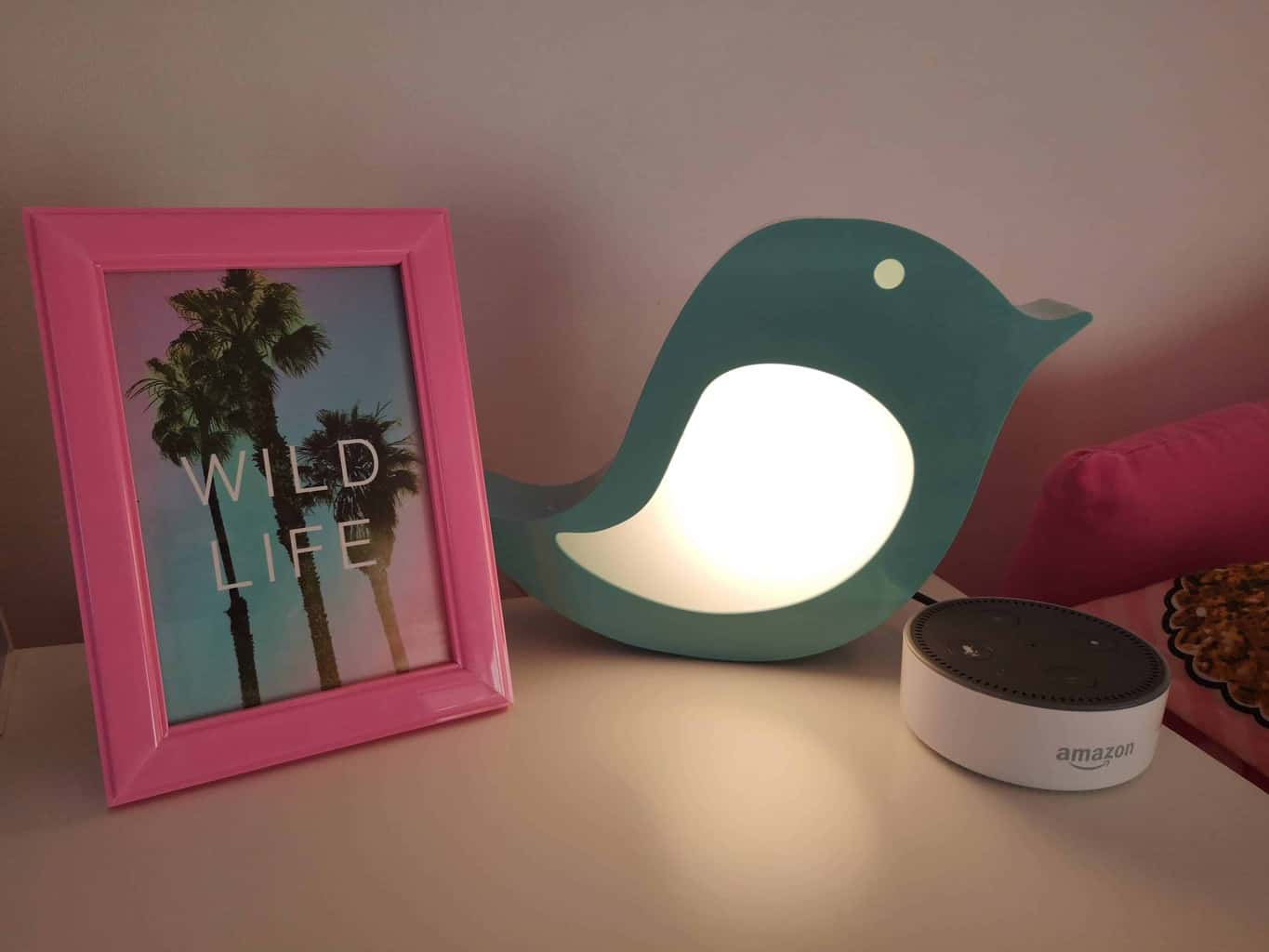 Sparino LED Childrens Bird Light from The Lighting Superstore [AD-GIFTED]
Take a look around our home and you will see that we love lamps and lights. I love our home to be filled with light because it feels warm and welcoming. This doesn't stop when you get to the children's bedrooms either, I think lamps create a softer light in their bedrooms making them a more inviting place for them to relax. For the longest time, Lillie had a bright pink bedside lamp in her bedroom until she accidentally knocked it off and it smashed. In its place, we have been gifted the Sparino LED Children's Bird light from The Lighting Superstore and it's a big hit with Lillie.
Sparino LED Children's Light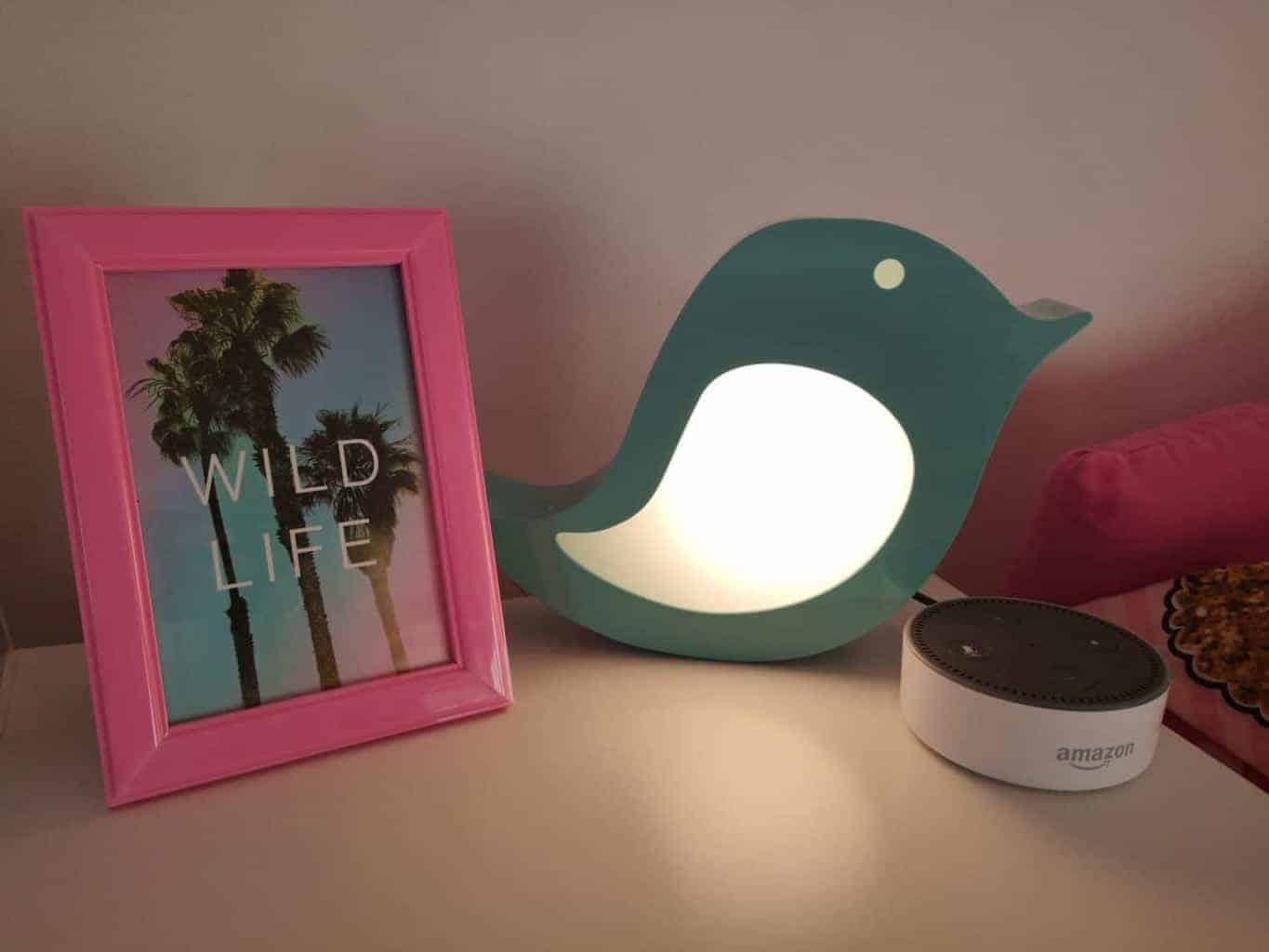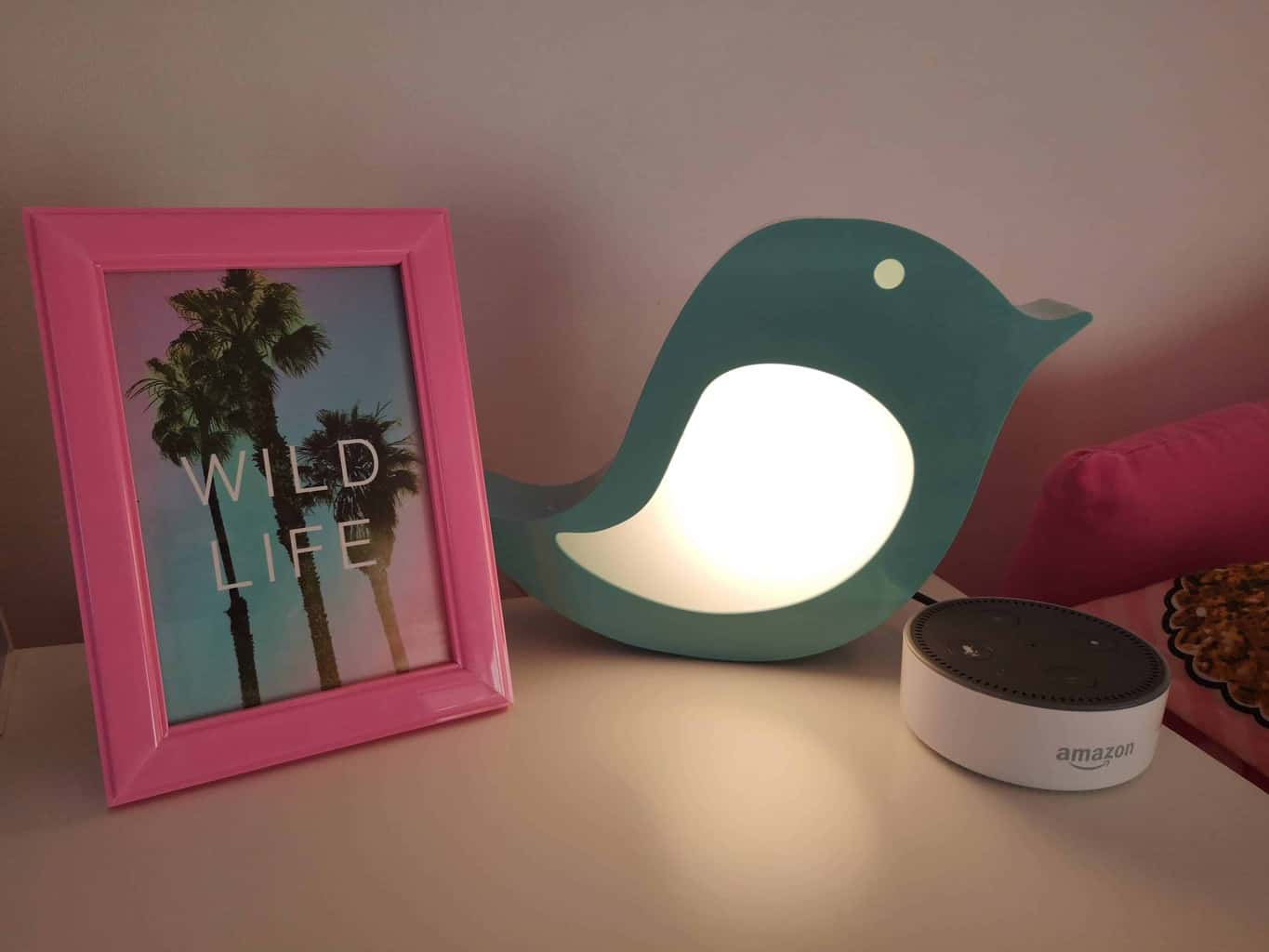 The Sparino light is made from steel and shaped to look like a bird, in the centre of the light is a white foil which hides the built-in LEDs to give a soft glow when illuminated. It comes in two colourways, green or yellow.
The really clever thing about this light though, is that it can be freestanding (as Lillie uses it) or it can be wall-mounted to look like the bird is sitting on a perch (all fittings are supplied). Unfortunately, we really struggle to hang things on our walls so we haven't been able to wall-mount Lillies.
The light has an in-line on/off switch on the power cable which means that Lillie doesn't have to get out of bed to operate the light which makes her very happy.
Personalising a child's room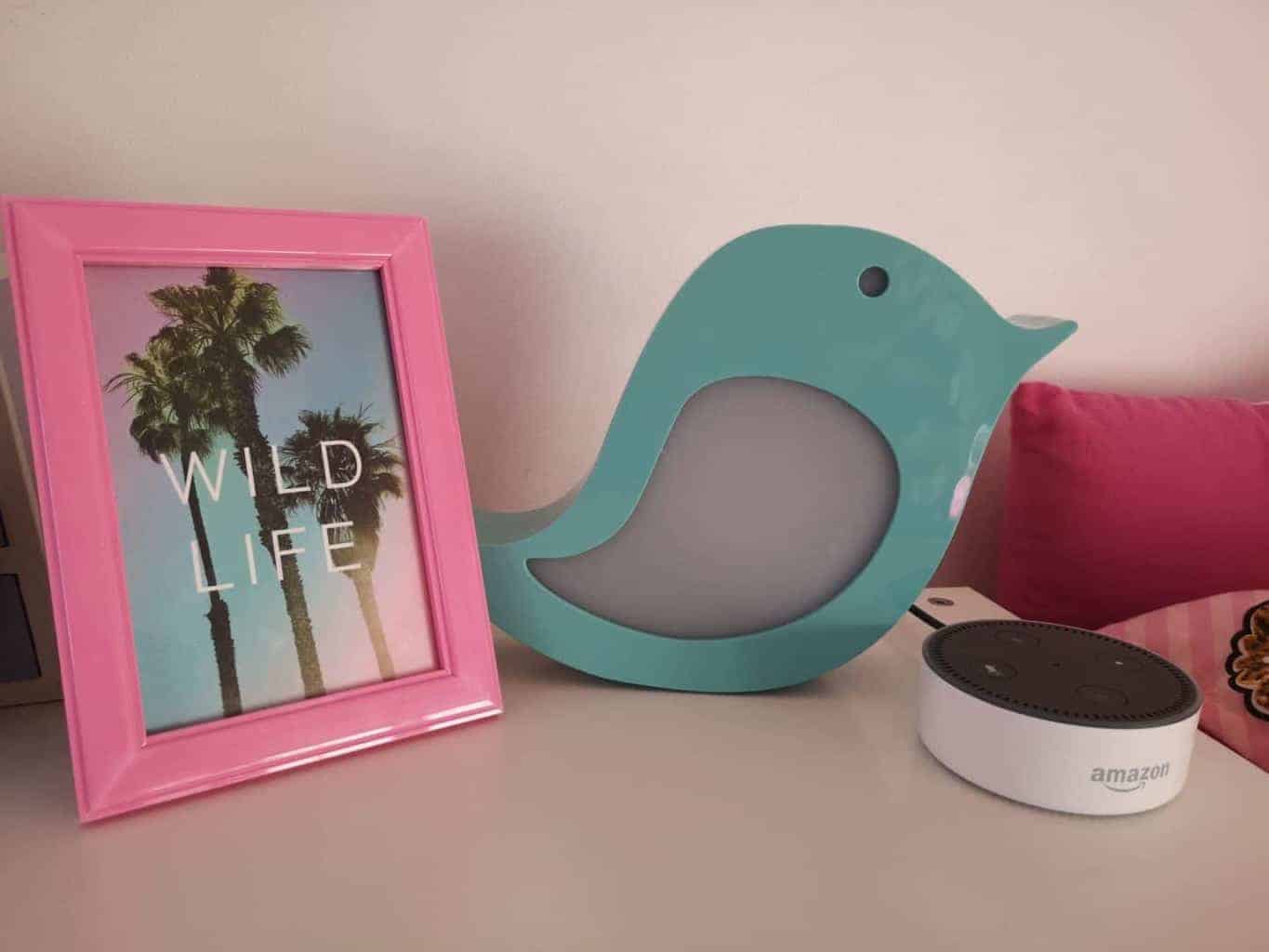 Every few years we try to update the children's room to reflect their personality. The rest of the house is, of course, decorated to mine and Simon's tastes but we feel that their rooms should be a space that they want to relax in, to own and feel at home in. We always ask them what sort of theme and colours they would like then search to see what we can find to fit their criteria. Lillie loves animals so when we updated her room we found a more grown-up style duvet and curtains to reflect her wishes. I rarely tend to buy everything all from one shop but mix and match to create a more individual look. Adding quirky lights is a great way of adding a new dimension to a room and at The Lighting Superstore, they have a fun range of children's lights to suit most themes.