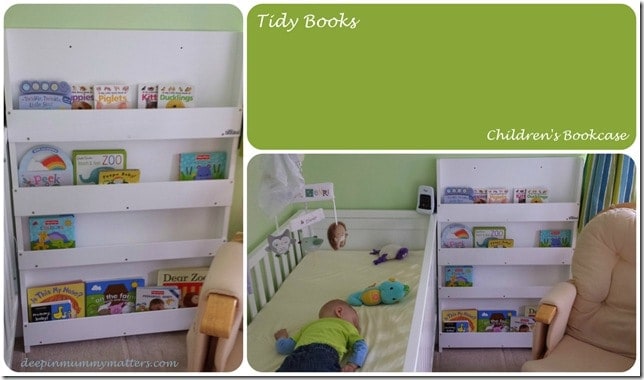 Space-saving bookshelf from Tidy Books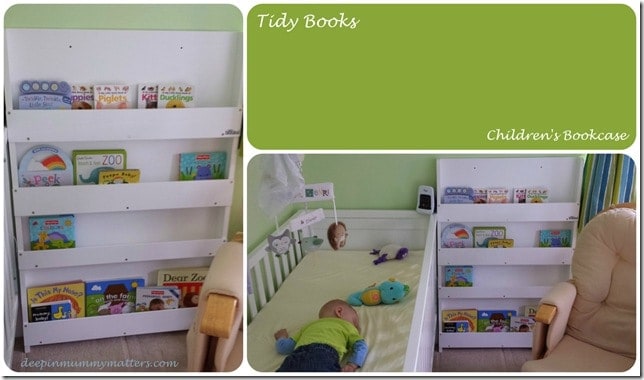 I think it's important to encourage a good relationship between children and reading so we like to start our children off young with their books. With each of the children we have begun reading to them whilst they are still young babies and have made reading a story part of their bedtime routine.
So far, all of our children have a keen interest in books and I'm pleased to say that the majority of the time when the house goes eerily quiet it is because they have taken themselves to their bedroom and are sitting quietly looking at a book, rather than because they are up to mischief. Our children generally do mischief of the very loud and noisy variety!
When I was asked if I would like to be an ambassador for Tidy Books, I knew my answer had to be a big fat YES because we have more books than the local library. In my dreams I would love to own a huge house with one room dedicated to books and a comfy reading area but sadly that won't happen in our current home.
As regular readers will know, when Jelly Bean was evicted from Mummy and Daddy's bedroom at 6 months of age he moved into Beanie Boy's room. Beanie Boy already had his own bookshelf but we don't want him to feel like Jelly Bean was moving in and taking over so we made sure they each had their own furniture, the only item they share is a triple wardrobe. When it came to Jelly Bean's books we needed something space-saving yet with space for lots of books. We chose the Children's Bookcase from Tidy Books.
Hubby was in charge of building the bookshelf and found it to be very easy – his words were "self-explanatory, easy to build, a quality bookshelf and very sturdy". Once built I was amazed by just how slimline it is, it fits perfectly next to Jelly Bean's cotbed and has been secured to the wall behind my rocking chair to create a nice reading corner where we can sit together before bedtime.
I love how the books face out of the bookshelf rather than standing sideways so that you are looking at the spines. This is a much better way of displaying books for young children who can't yet read for themselves, this way they can see the pictures of the books they like the best.
The children's bookshelf holds up to 85 books of differing sizes and has the option of 3D tactile alphabet lettering on the front in upper or lowercase or you can opt for plain like ours. The shelves have been made with wood from sustainable sources and has been finished with eco-friendly water based lacquer to create a natural finish. They conform to safety standard BSEN1727 and are guaranteed for 5 years.
DISCLAIMER: I was provided with the Children's Bookshelf free of charge as part of my role as a Tidy Books Ambassador. All words, opinions and images are my own and may not be copied without my permission. I have not been instructed what to write.