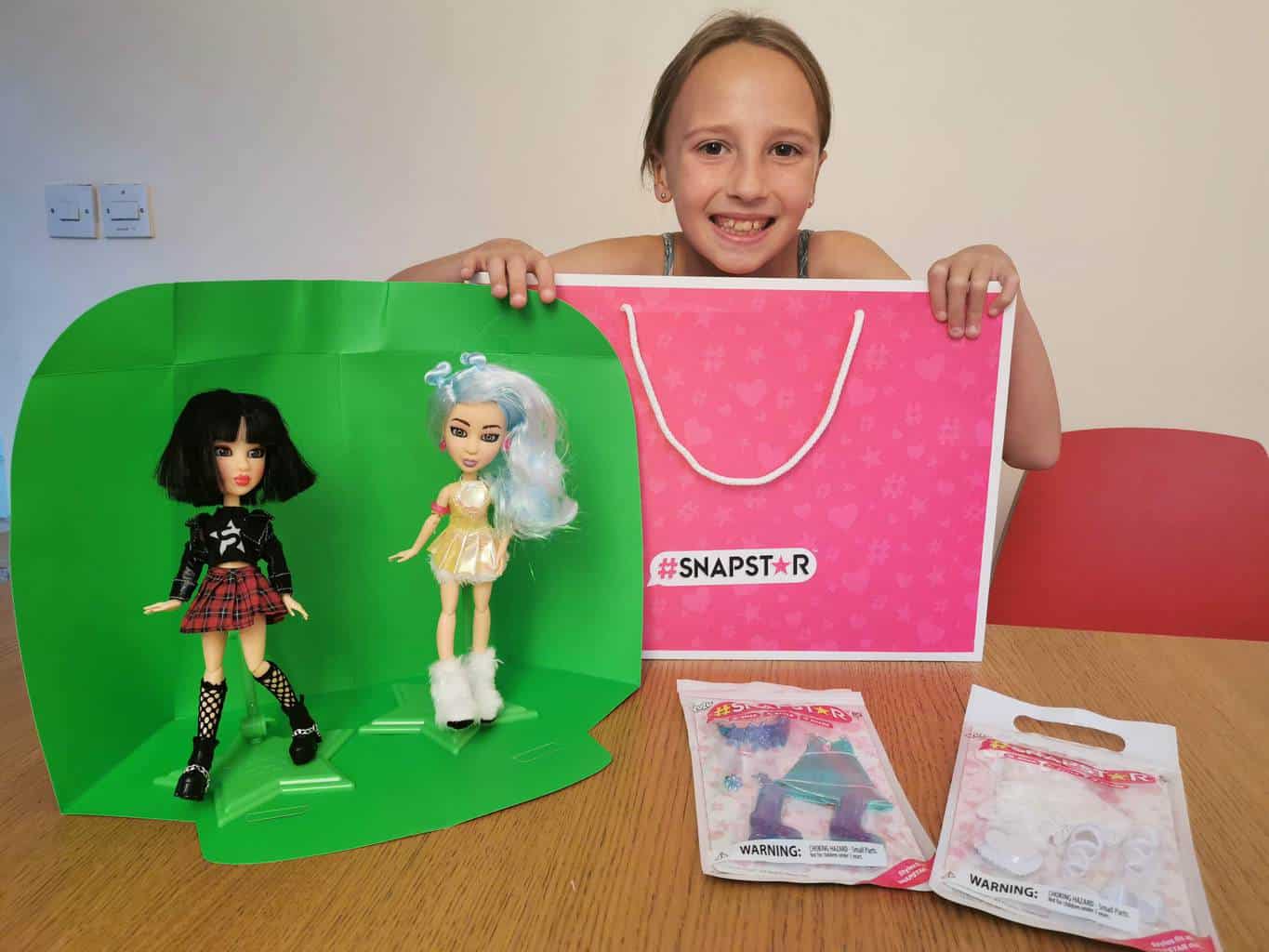 When Lillie was little dolls never really held her interest, she wasn't so much into 'babies' but as she got older, she became much more interested in 'fashion dolls'. Dolls where she gets to put her fashionista skills to the test, putting outfits together and being creative.
Introducing the Snapstar Squad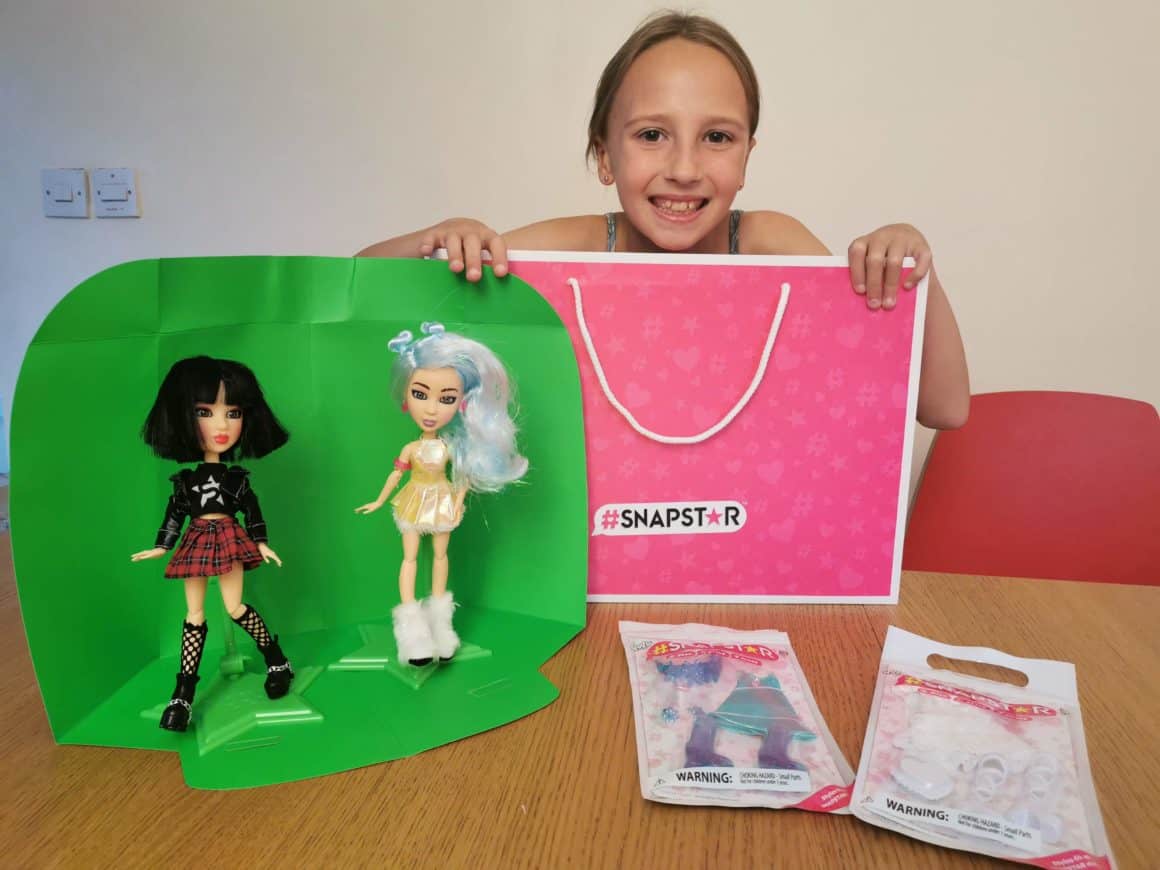 Launching in Tesco stores today you too can discover the Snapstar Squad. A group of trendsetting girls who are all social media influencers and each with their own personality and unique sense of style.
Lola
99% Unicorn – Lola is a ball of positive energy who sees the best in everyone and the beauty in everything! Although Lola is passionate about changing the world for the better, she believes kindness is the key. She is always bubbly and giggly – all the girls love having her around because she makes everyone around her feel great and wants to be their best selves!
Echo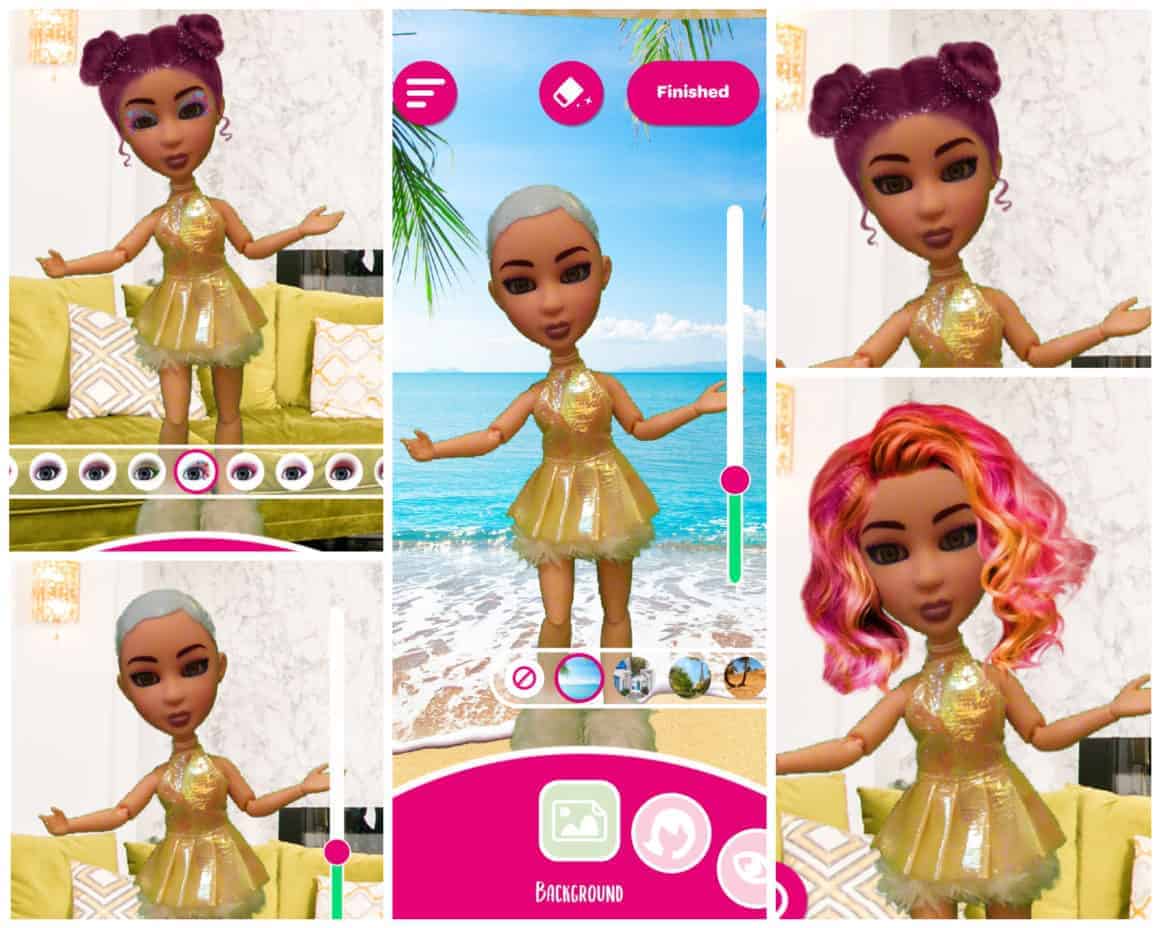 Bedazzled Babe – Echo is a dream damsel who floats through life with an easy-breezy outlook. Although she embodies the shimmering grace of mermaid, she is never a "fish out of water". Echo is a hair and makeup pro whose beauty tutorials have made her a social media superstar – no wonder all the girls like getting ready at Echo's place!
Aspen
#Wanderlust – Aspen is a wide-eyed wanderer – she is always on the go and doesn't mind living out of her suitcase. Aspen wants to see the world and she wants her followers to come along for the ride! Aspen also loves decorating her place, and collects treasures from all over the world to adorn her abode! When it comes to interior decor, all of the girls rely on Aspen's expert eye.
Yuki
#Turnup – Yuki is a feisty chick who marches to her own beat! She is a music enthusiast always cranking out the hottest EDM tracks. When Yuki isn't in the studio she is booked solid DJing parties all over town, and she's always sure to get her girls on the VIP list!
Dawn
Fashion Diva – Dawn is a high-powered, high-fashion diva who only settles for the best – she knows what she wants and always gets it! When Dawn isn't playing dress-up she is rubbing elbows with celebs at the most exclusive events. Want to know where the party is? Call Dawn!
Izzy
Master Crafter – Izzy is a green girl who loves the environment and is passionate about recycling! This girl doesn't let anything go to waste – she can turn just about anything into something amazing. She loves hosting crafting parties and the girls go gaga over her creations!
What's in the box?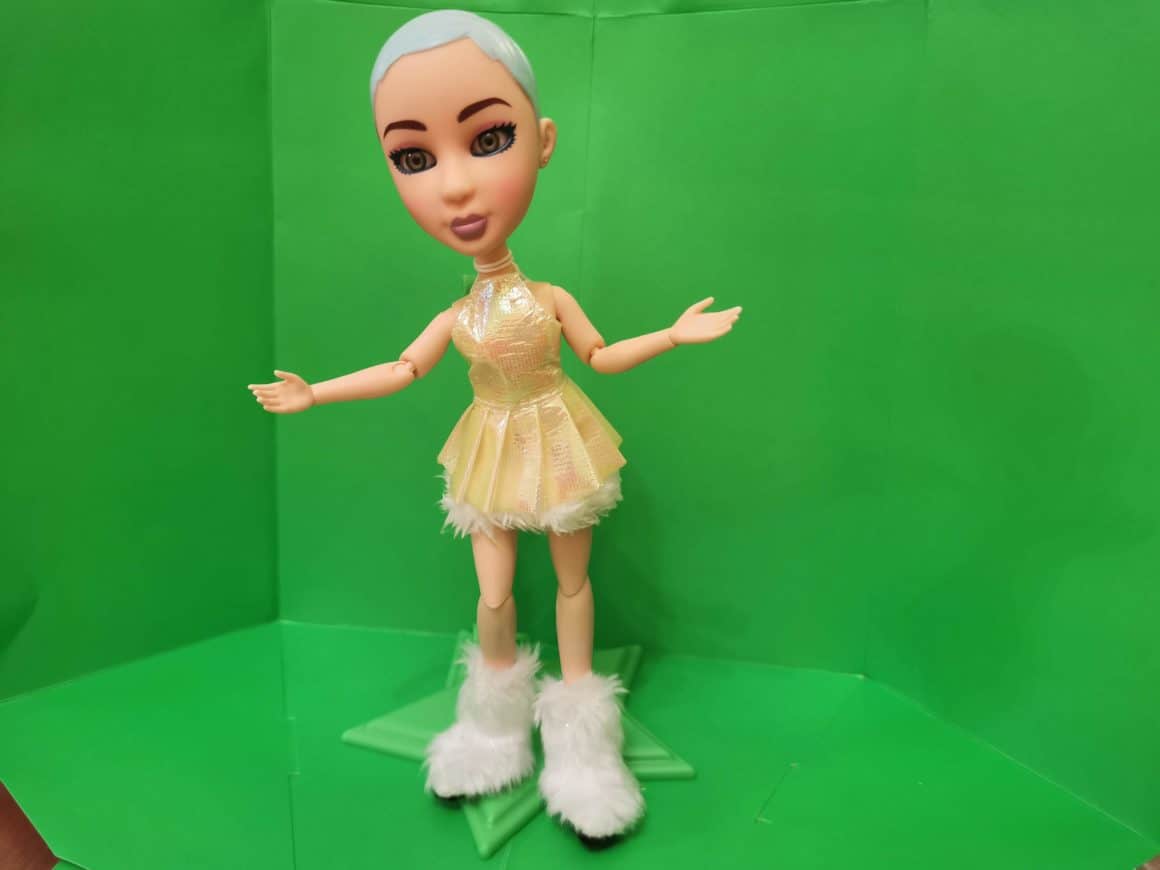 Each doll comes with an outfit complete with accessories, a removable hairstyle (for use with the green screen), a green screen and stand.
Snapstar Fun for Tweens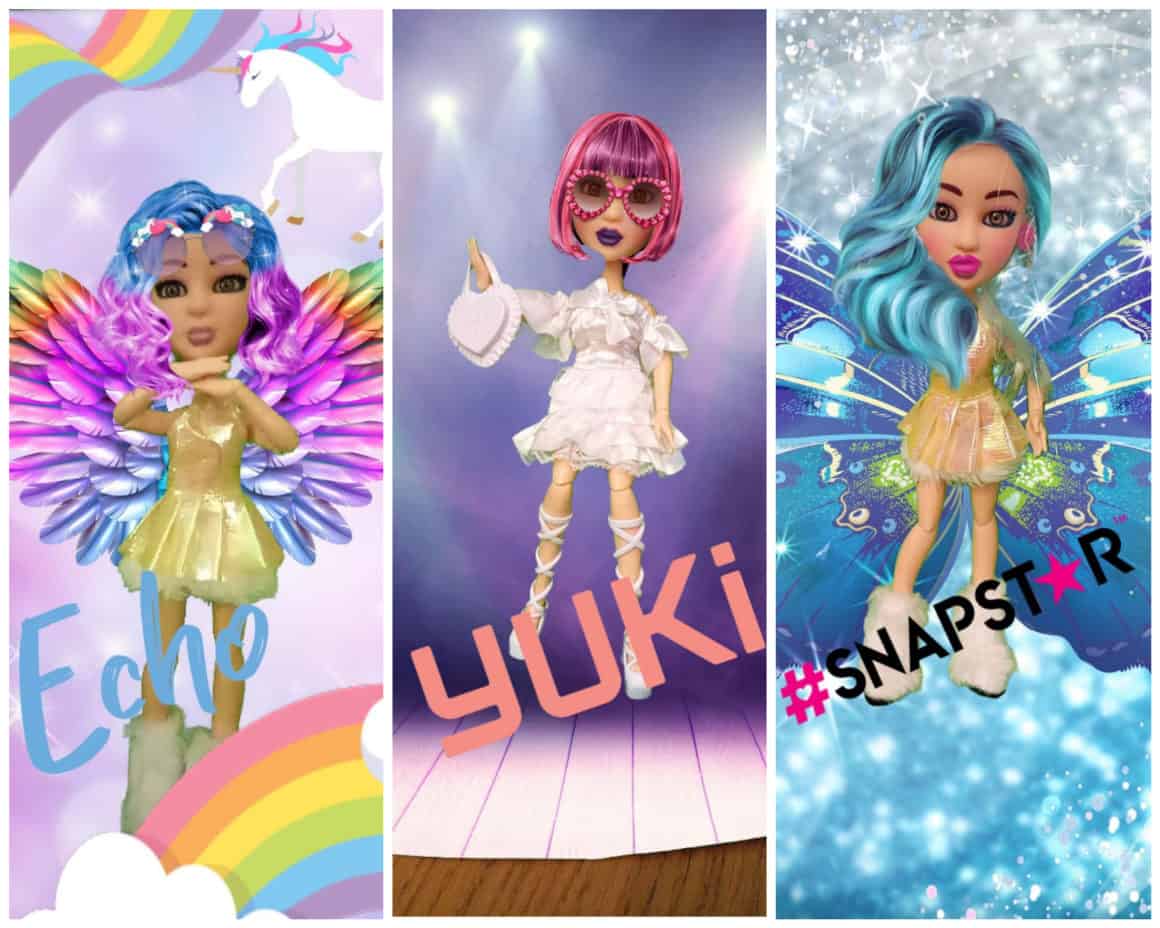 Download the Snapstar Studio app from the App Store or Google Play and tweens can have lots of fun dressing up the Snapstar Squad in different outfits and posing them in front of the green screen. Removing the hairstyle before taking the photograph in front of the green screen makes it easier to swap hairstyles in the app and then you can set to work on customising the background, makeup and more.
Once you have styled and snapped your Snapstar you can share the images with your friends on Facebook, Instagram, Youtube, Snapchat, Twitter and Tiktok.
Lillie's Snapstar Experience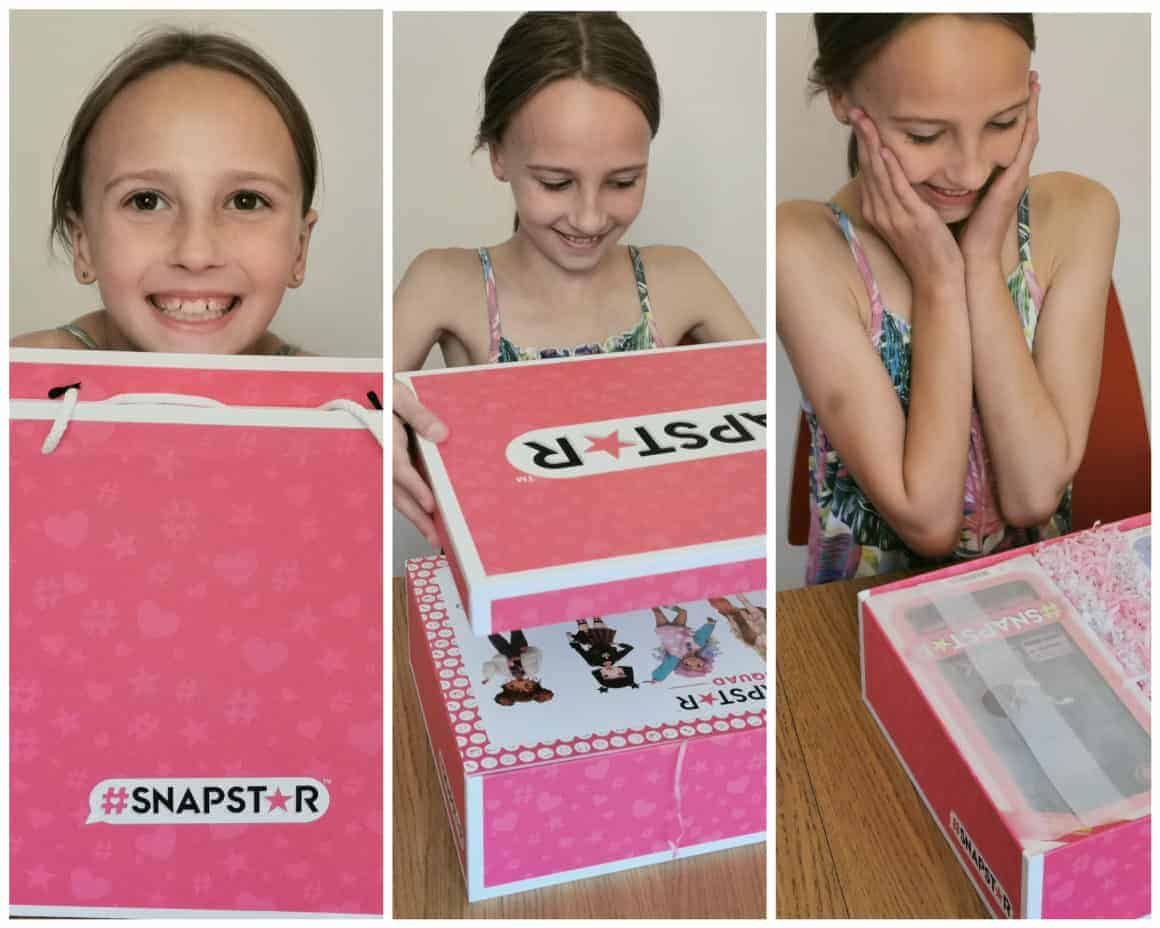 Lillie received a very special Snapstar VIP parcel to celebrate their launch and was delighted to open it to discover Yuki, Echo and an additional outfit for each doll. She set to work straight away on snapping images, designing with the app and changing outfits to start the process over again. Her favourite is definitely Echo but she loves Yuki too and already has her sights set on Lola too.
Keep up to date with the latest #SnapstarSquad news online;