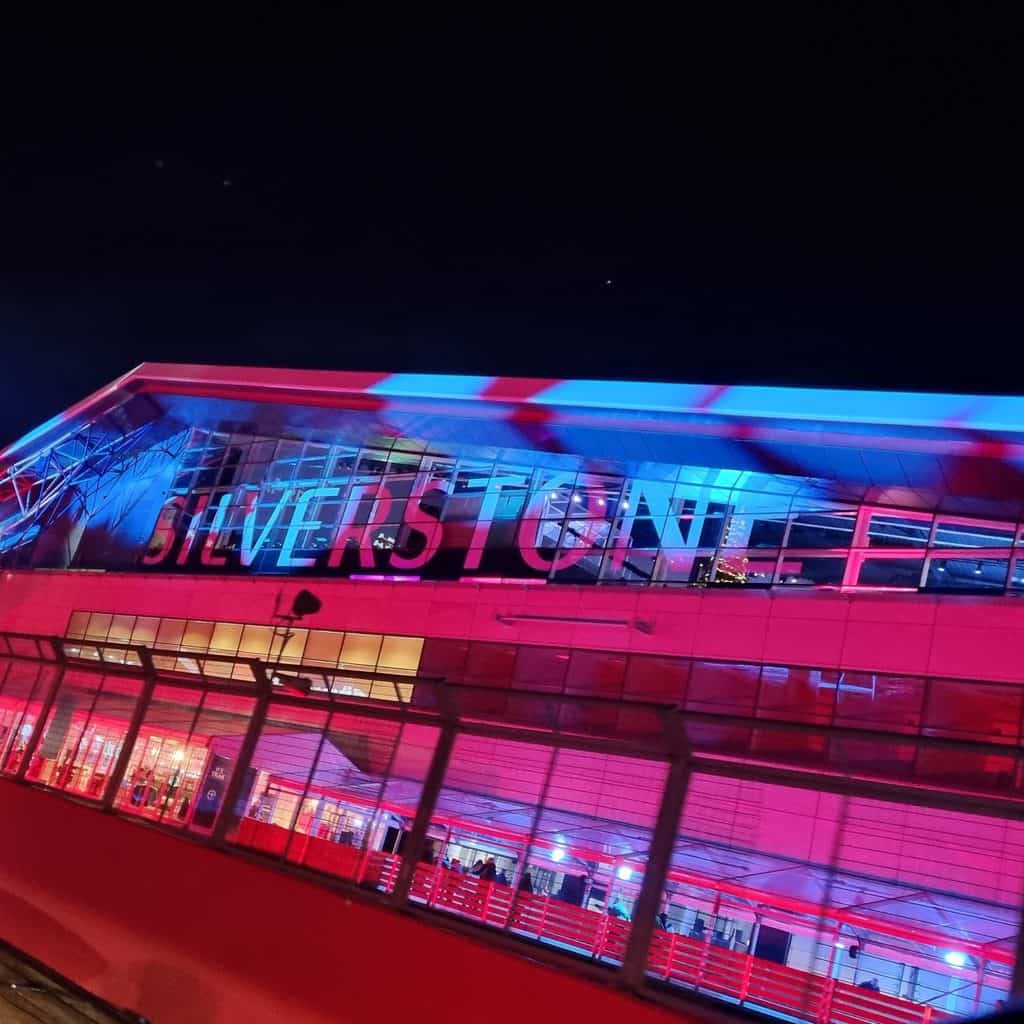 Silverstone Lap of Lights and festive fun for families
Disclaimer: We were invited to Silverstone Circuit to attend the opening of their Lap of Lights.
The Silverstone Circuit has once again opened its famous race track to families, F1 fans, petrolheads and anyone who loves a Christmas event. We were lucky enough to be invited to the Lap of Lights opening event along with the NHS and emergency service employees.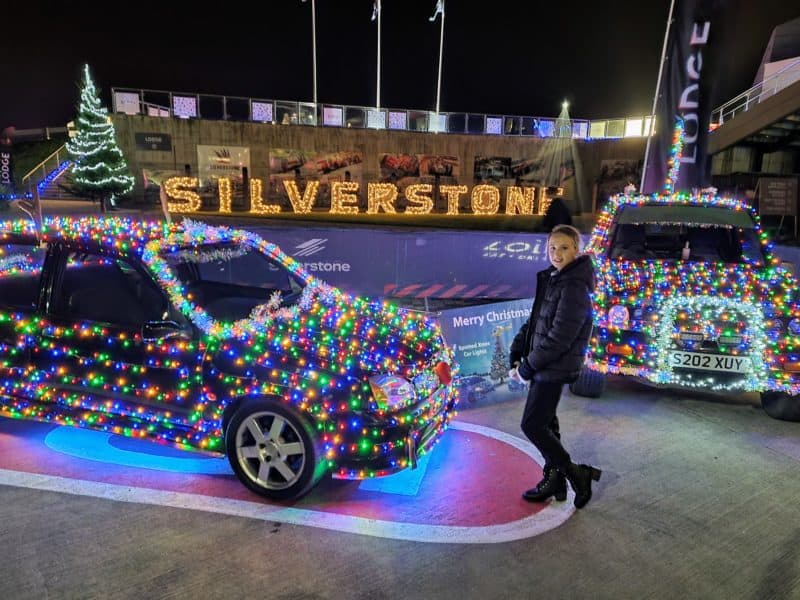 This earned us major brownie points with the Beans whose first experience of the Silverstone Circuit was nothing short of awesome.
Opening Laps by Anthony Davidson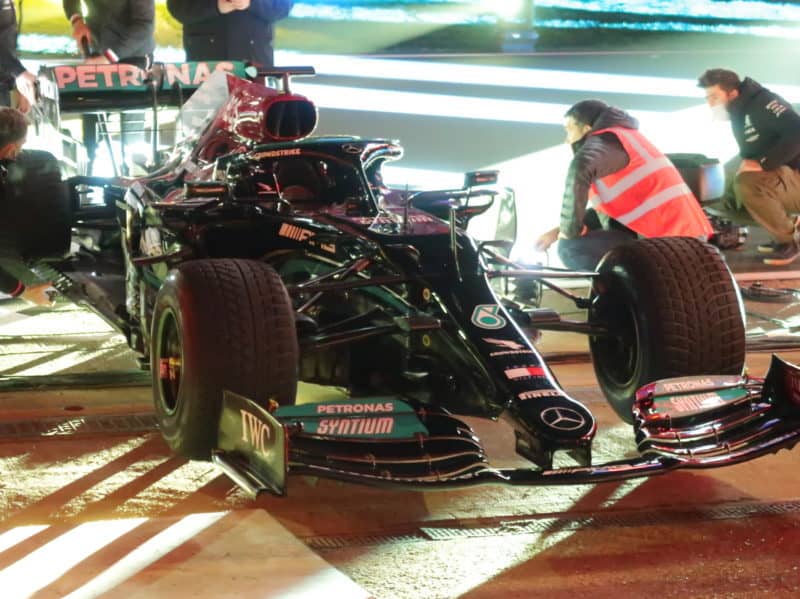 Whilst I have watched F1 since I was a child, sitting with my Grandad marvelling at the sound of the cars whizzing around the track, I have never made it as far as a live event. Pulling up at Silverstone Circuit to hear the World Championship-winning Mercedes-AMG Petronas W10 Formula 1 car being driven by Anthony Davidson was a real treat. There is something about the sound of the car which gives you such a buzz.
Lap of Lights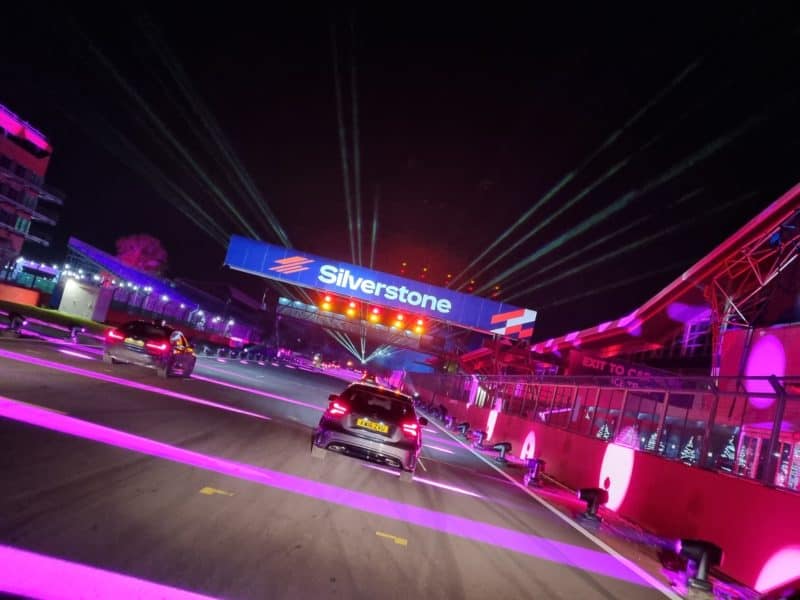 Over the festive period families can drive their cars around the Lap of Lights circuit to take in the light and laser drive depicting Santa's Journey Around the World from Silverstone to San Francisco, Paris, China, the Pyramids and more.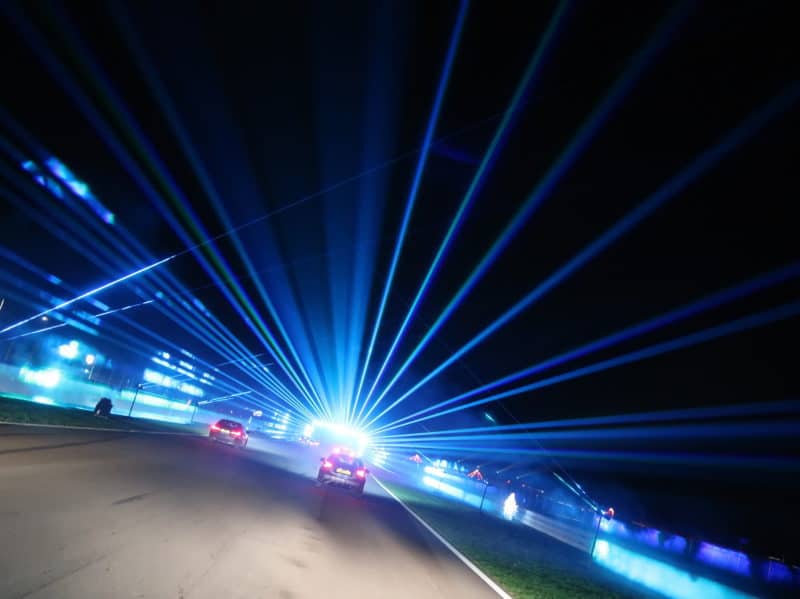 We definitely recommend tuning in to the Silverstone Circuit radio station as you begin your lap. The Beans thought it was great when they spotted the lady from the radio on the track talking to people in their cars. The more you light your car up and make an effort, the more chance you have of her coming to speak to you.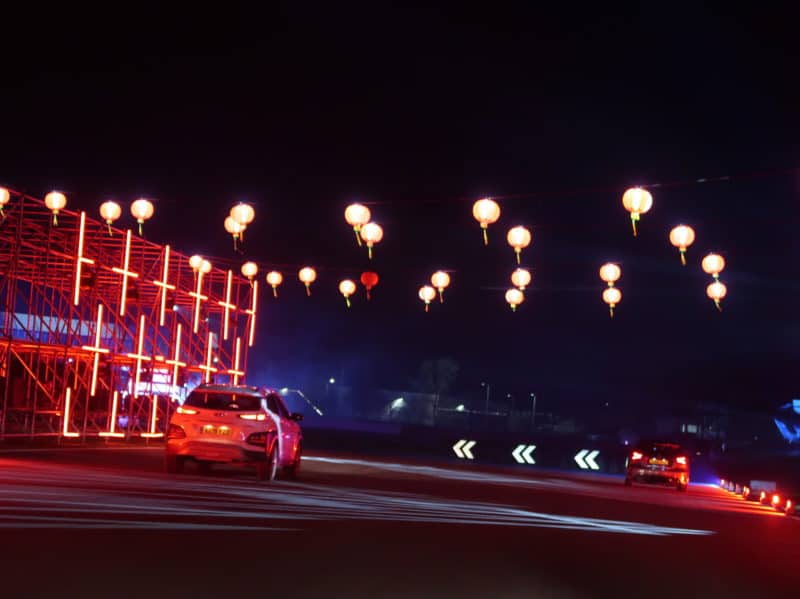 If you're a bit of a petrolhead then you'll be disappointed to hear that you can only drive at 5mph as you travel around the circuit but even going slowly you feel like if you blink you'll miss something, there are lights and lasers everywhere.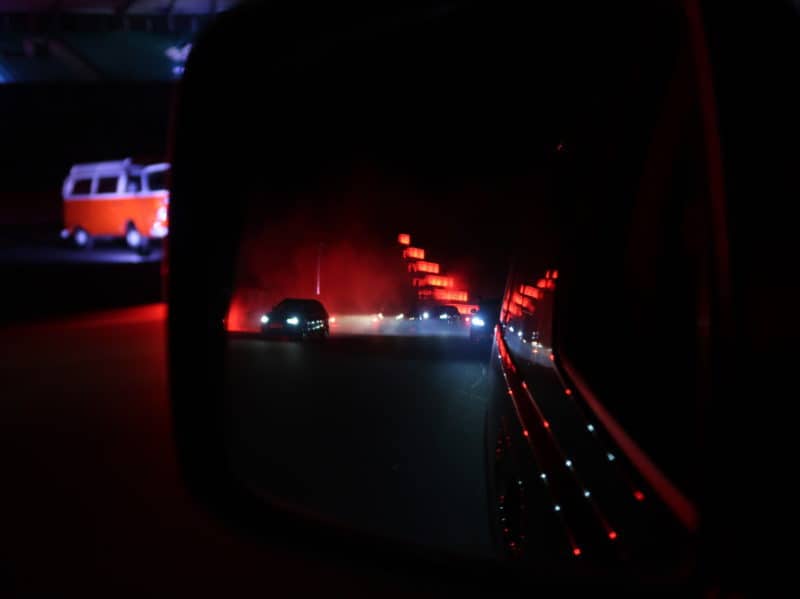 Don't forget to give Santa a wave as you exit the track!
Entertainment at The Lodge
After the thrill of the drive, you can head back to The Lodge to continue your festive fun, warm up a bit and have a bite to eat. As we were invited to the opening night, we were treated to a special performance on the ice rink by sister and brother duo, Fiona and Gregor Jeffries who were inspiring. How they can glide across the ice so effortlessly and lift their legs above their head when I can barely stand astounds me! The Beans all loved watching them perform and couldn't wait to congratulate them at the end.
Ice Skating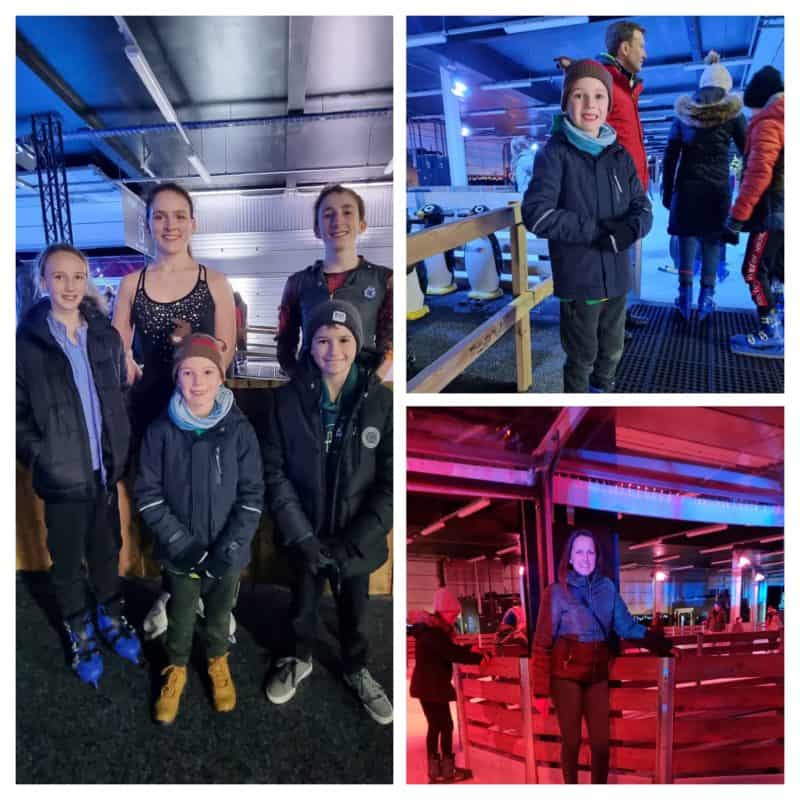 The Ice Skating rink is situated in the pit lanes and garages, it has been laid out like a race circuit so you can skate around with your families or stand (on dry ground) at the sides with a hot chocolate slice of pizza watching everyone slip and slide.
Apres-Ski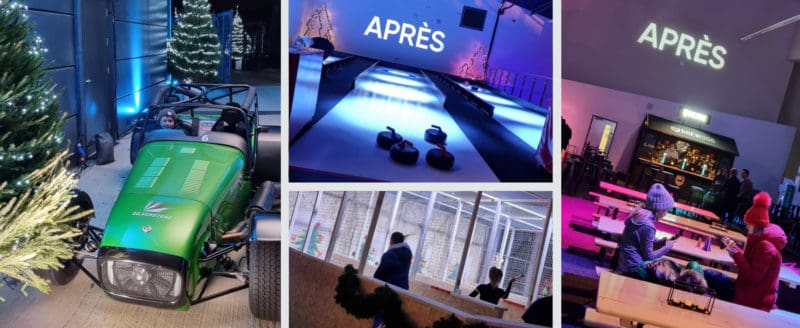 Upstairs in Apres-Ski at the far end of The Lodge, you can test your skills at F1 racing on the Simulator, try your hand at axe-throwing and challenge your family and friends at Curling. NB: each of these activities attracts an additional charge.
Prices start at £40 per vehicle. The Lap of Lights runs until 3rd January 2022 so book now to avoid disappointment.