Pra' Delle Torri Holiday Centre is NOW OPEN!
I've been feeling a little nostalgic recently. You see, Hubby and I are celebrating our 10th Wedding Anniversary this week which means it is nearly 10 years since our luxury honeymoon in Venice and Sorrento. We have precious memories of our time there and would love to return one day with our family.
Nowhere would be more perfect for us than the Pra' Delle Torri Holiday Centre next to Venice on the shores of the Caorle, which open its' doors for 2017 at Easter and has been awarded Trip Advisor Travellers Choice 2017, which qualifies the Pra' Delle Torri as 15th in the hotels of Italy making it the perfect family destination.
Pra' Delle Torri Holiday Centre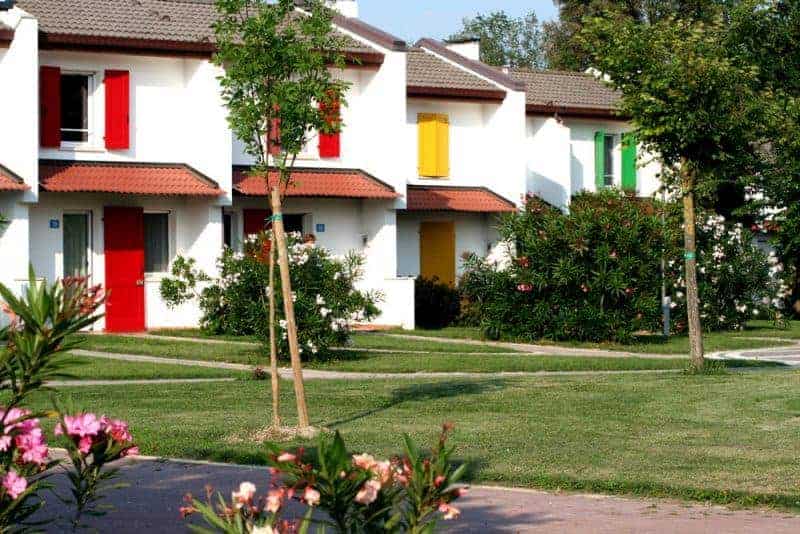 The Pra' Delle Torri Holiday Centre sits on 120 hectares of land with rich vegetation all around. Whether your preference is camping, hotel or alternative accommodation, they have something for everyone and some amazing facilities too.
Village
Mobile Homes
For campers who do not have their own equipment, you can turn up and enjoy a relaxed stay in a mobile home. With 33 new mobile homes in the new 'Easy Village'.
Bungalows
In the midst of lush greenery are nestled the bungalows and houses with patios offering views of the park.
Apartments
Offer spacious, elegant retreats surrounded by green spaces. For a more luxurious holiday experience, choose a Home Suite which offers the most comprehensive holiday home.
Camping
Choose from standard, maxi or pinewood bays which will each accommodate a caravan, a camper van or a tent. Washrooms are available and several launderettes.
Leisure Facilities
Beach
With over 1km of golden sand, which slopes gently down to the shallow waters of the sea, you can relax and swim with your little ones whilst the lifeguards keep a watchful eye. One beach area has sun loungers and parasols for hire whilst the other is free space to use as you wish.
Golf Course
An 18 hole par 72 golf course over 6,045 meters with discount for Holiday Centre guests.
Footgolf and football
With golf rules is also available.
Waterpark
Fun in the sun is on the cards for families with such a vast waterpark at their fingertips. With 34,000-meter area of swimming pools right next to the seafront and waterslides, games and a whirlpool. Small children will love the pirate's island to complete an impressive galleon. Serious swimmers can play up their game in the Olympic-size pool and the half-Olympic size pool.
Activity Park
Designed with young children in mind, the activity park is home to a 1600 sqM skate park, parkour area, football field, audio area, bouldering area and a chillout area. Fantasy WorldLittle ones will love Fantasy World with its bright colours, inflatable rides, fitted play area, mini-cart track and amusement park.
Entertainment
Dining Out
There are five restaurants to choose from, so depending on how long you stay, you can nearly choose a different eatery every night.
Shopping Centre
The shopping centre features bars, supermarket, boutiques, pharmacy, bazar and bicycle hire so you can explore the area.
Activity Programme
Throughout your stay, you can join in exercise classes such as Yoga, Muscle Toning, Zumba, Stretching, Aerobics, Aquagym, Football, Boccia, Table Tennis, Volleyball and Basketball. The entertainments team will be on hand to ensure you have a fun-packed stay with games, competitions, parties and a fabulous show every evening. Read more about Pra' Delle Torri here.
#pradelletorri #ad