Photobox for great gift ideas
I have been a fan of Photobox since Little Bean was a baby, I discovered them after finding one of their leaflets in my Bounty bag when we left the hospital, and I make Nanna, Nanny & Grandad photobooks for Little Bean's first Christmas. They were an instant hit, and I made Photobooks and Photo Calendars on a number of occasions in the months and years that followed.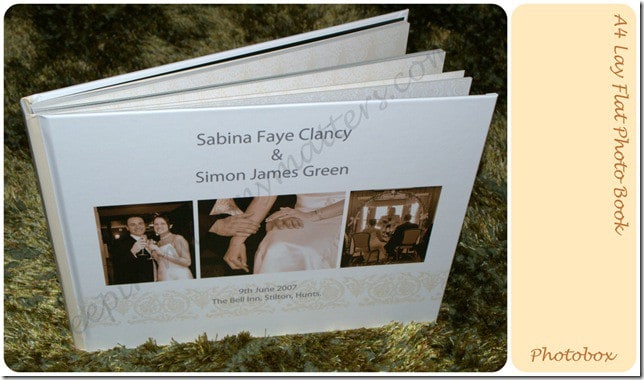 In all the time that I have been making my Photobooks, there has been one book that I wanted to make but never got around to. Then I was offered the chance to review Photobox and given credit to allow me to do so. I decided that I couldn't put off my book any longer and set to work on making a photobook of our Wedding photos. I knew that it was going to take some time, so I set myself aside a couple of nights to do it once the children had gone to bed. In the past, I have got pretty frustrated by the Photobox website as I would get halfway through my book design and then the program would crash, and I would lose half of my book design and layout. This time I was pleased to see that the website had been updated and worked so much better. I actually managed to complete my 55-page Photobook in just two nights.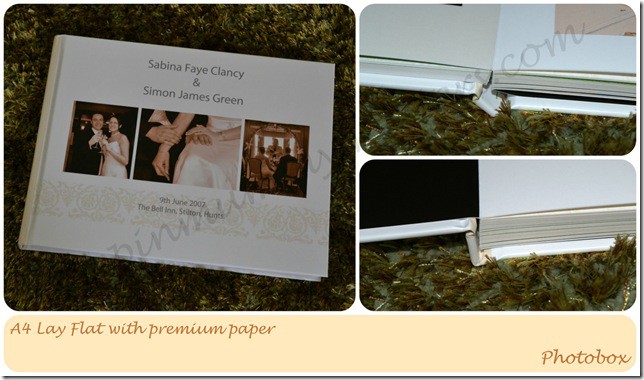 I chose an A4 Lay Flat photobook with premium paper which just oozes quality, I can't begin to tell you how excited I was when my book arrived and opened up the box. It was really well packaged to avoid any damage in transit, and it looks beautiful. When we first received all 1200 of our wedding photographs back from the photographer I didn't want my albums to be spoilt by greasy fingerprints as we passed them around to family and friends to look at so I just put all the photographs into cheap albums I bought from the local Pound Shop. Sadly, that is where they have remained as I have never found the time to take them out and relocate them into the beautiful silk albums I bought especially for them.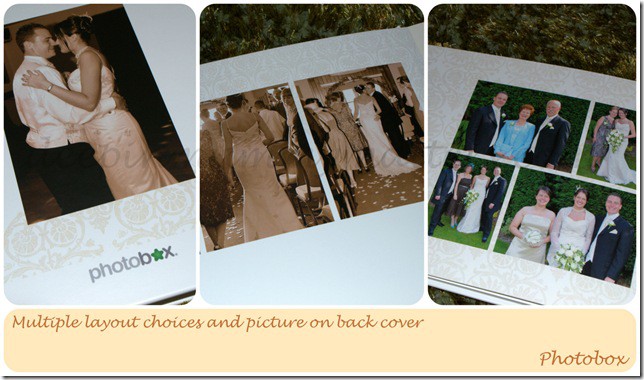 With a photobook, you can personalise your book completely with different backgrounds, layouts and picture sizes. You can add writing and quotes wherever you like (I chose not to this time).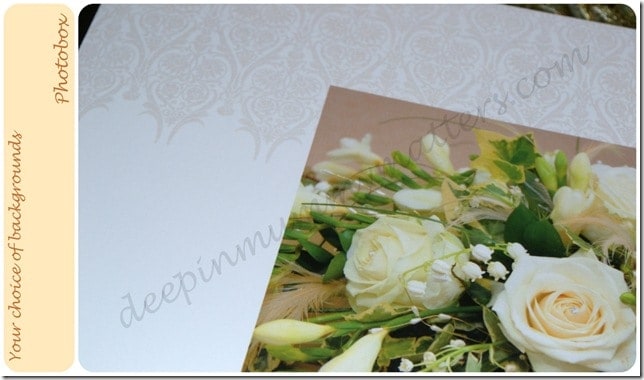 There are lots of different themes to choose from to really make your photographs stand out. I selected a Classic Wedding theme for our photobook because they compliment our Wedding photos perfectly, but I have previously made books with bright colours, pastels and various patterns.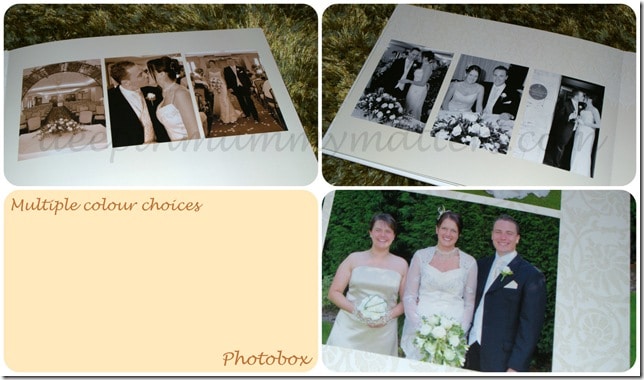 Our book cost £67 which I think was a really good price for such a beautiful keepsake, and the quality is just brilliant. I will treasure this book forever and often find myself reaching for it to have a look through (if nothing else, to remember a time when I used to have a little waist!)
DISCLAIMER: I was given credit in my account to facilitate making my photobook from Photobox. All words, images and opinions are my own and may not be copied without my permission.