Making a Career Change from Education to Fashion
Tutors have a strong urge to make a difference in the lives of learners and society as a whole. They spend several years pursuing their education degrees and licenses. However, the challenges of tutoring can be intimidating especially if you are employed in an overcrowded school that doesn't have enough resources. If you've been thinking of changing your career, this article is for you.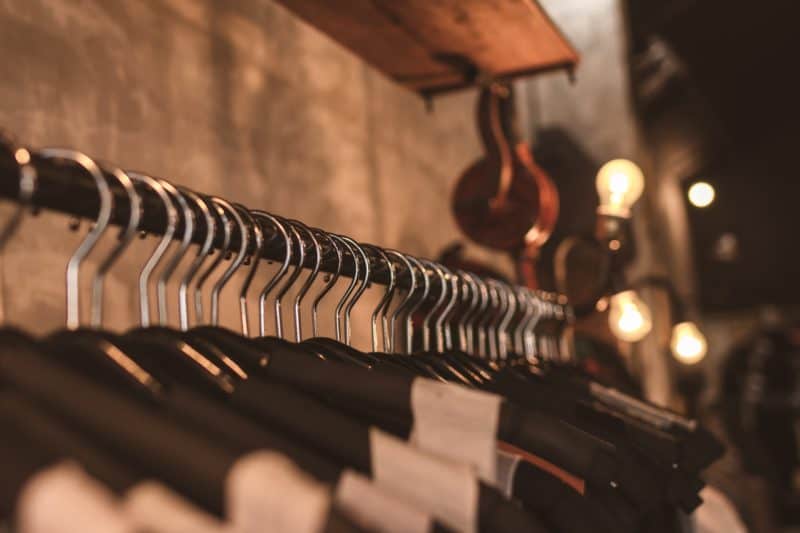 Keep in mind that switching careers is not easy. The process of searching for another job, being rejected, and spending hours preparing for interviews that won't yield anything can discourage anyone from leaving a bad job. However, if are ready for the changes that you'll experience in your life, it's time to take action. In this post, we are going to share with you a few simple tips that you can use when making a career change from education to fashion.
Signs that it's time to leave teaching
Before changing your career, it's important to assess the reasons for leaving. At times it's normal to feel tired and stressed out with your work because of student misbehaviour, high expectations, and endless planning to keep students on the course. However, if you constantly have the urge to leave or you are in a lose-lose situation, then it's time to delegate important tasks to UK Careers Booster or leaves. Here are other common signs:
1. Hating Mondays
When the weekend is over, most tutors can't bear thinking of the next hectic week. If you are one of these tutors, you are not loving your job. If there is no excitement to make a difference in your students' lives, your heart isn't there. If you are always feeling overwhelmed, it's time to get help from Careersbooster resume writing service and make a change.
2. Poor work-life balance
Poor work-life balance can harm your social life and family. Apart from that, it can lead to stress and burnout thus harming your health. We are social creatures. We need time to relax and interact with others to improve our productivity and performance in different areas of our lives. Loneliness and isolation are bad for you.
3. Low self-esteem
If you are in a bad situation and you feel like you cannot move away from it, you'll suffer from low self-esteem. It's easy to fall into the trap of hopelessness when you constantly feel like a failure or have a poor self-image due to stress and negative influences in the workplace. You can develop or improve any skill. And find the right environment to thrive.
4. Inability to leave emotions in the workplace
If you are having a hard time leaving stress and other negative emotions of school in the workplace, your loved ones will suffer. And when your loved ones suffer, you will eventually suffer. This is not a great way to live. When you fail to leave negative emotions in the workplace, your exercise, sleep, and eating habits will suffer.
Entering the world of fashion
If you are convinced that it's time to leave teaching, you are probably keen on entering the world of fashion. You'll need to work with professional resume writers to start your new career smoothly. This is an exciting industry because you are going to help people feel better about themselves with your creativity and passion. Here are a few tips to start a career in fashion:
1. Start early
As the popular saying goes, the early bird catches the worm. If you have made up your mind that you want a career in fashion, there are several subjects that you'll need to study to have firm groundwork. One of them is art. By learning art, you'll understand important concepts such as colour theory, contrast, and perspective. You also need to study the history of fashion to have a deep insight into the industry and understand the needs of clients. Effective communication is another important skill to develop or improve.
2. Work experience
Similar to your education career, work experience is critical for anyone who wants to venture into the world of fashion. Fashion is a varied industry. And there are lots of opportunities where you can gain experience. While you may not be paid well, you'll have to start anyway. Before quitting your tutoring job, you should consider finding a part-time job at a boutique to have a clear understanding of the industry and develop your interpersonal skills. Another great way to improve your styling and showcase your skills is by helping with displays. While it's not easy to find a fashion internship, it's one of the best ways to start your new career.
3. Network
You need to find time to interact with people in the industry to boost your chances of success in the future. Building relationships with these people will enable you to have a clear understanding of the entire industry and where you are coming from. The fashion industry is quite competitive. And you'll need to build relationships with others to achieve your career goals.
4. Focus on one thing
There are lots of opportunities in the fashion industry. They range from clothing design to retail. Knowing what you want to do in the fashion career will help you stay focused and inspired. You need to know what you want from your new career and most importantly, what you don't want. While you may start by doing things that you don't want, you must keep on keeping on until you achieve your end goal. Concentrating on one thing will allow you to become a master in that field. Research studies have shown that it takes years to gain mastery in a particular field. Therefore, being patient and efficiently doing everything will pay off in spades in the long run.
5. Never stop learning
To succeed in the fashion industry, you need to be a continuous learner. There are lots of educational opportunities in fashion. Therefore, knowing what you want will help you choose the right courses to achieve your goals quickly. There are lots of short online courses conducted by key players in the industry.
Conclusion
It's never too late to make the right decision. As you have seen, making a career change from education to fashion is not that difficult. By following the tips that we've shared with you here, you'll achieve your career goals easily.