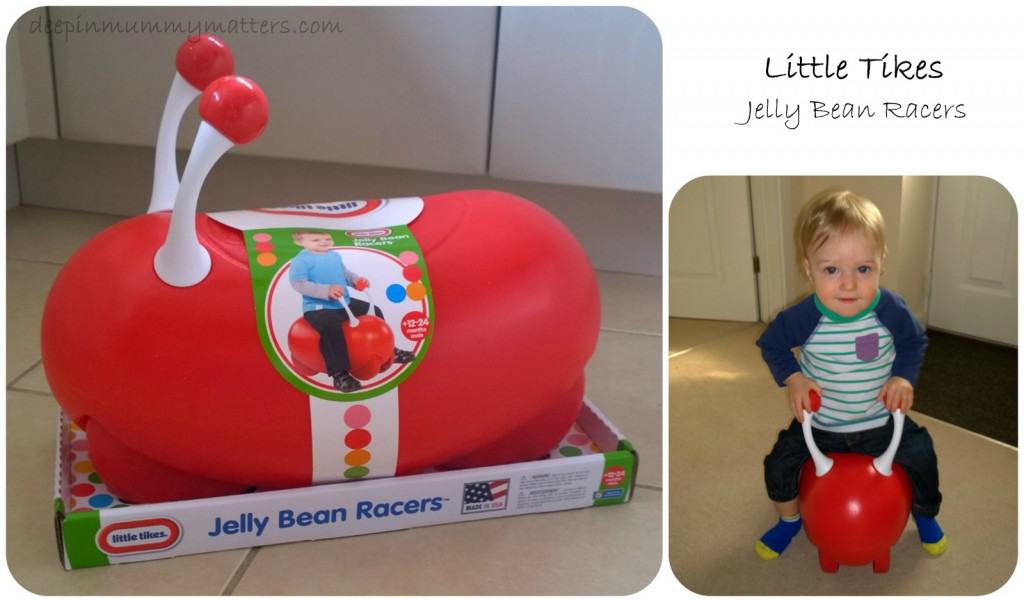 Could there be a more perfect ride-on toy for Jelly Bean than an actual Jelly Bean?!?!  You know what, I don't think there could.  The Jelly Bean racer arrived in our house just over a month ago and I don't think it has seen much down time.  Jelly Bean was over the moon when I first presented him with it and excitedly climbed on which he found easier than I expected him to.
Once in the saddle Jelly Bean tends to move mainly backwards as he hasn't quite mastered the art of forward travel yet (why do toddlers do that?) but he does giggle the whole time so perhaps he is doing it intentionally?  He has tipped it over once or twice but he isn't the most well-balanced individual at the moment and it has been on a cushioned carpet.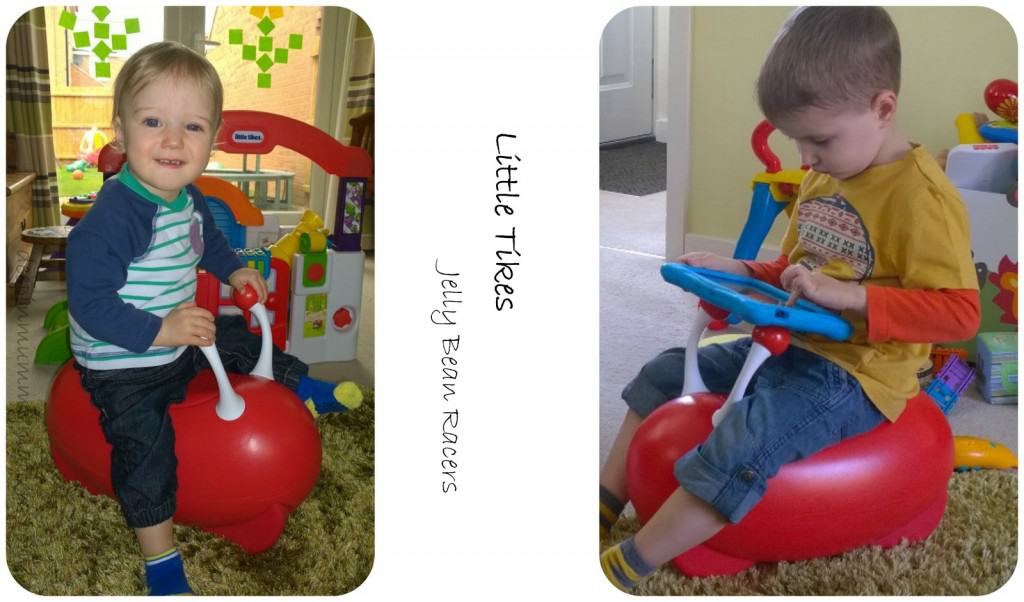 The Jelly Bean Racer isn't just a hit with the littlest fella in the house though.  It would appear that Beanie Boy has taken quite a shine to it too and will often whizz up and down the hall on it or will use it as a seat when he is watching the TV or playing on the Kindle.  Jelly Bean doesn't always take kindly to this and wastes no time in pushing his big brother off of 'his' Jelly Bean!  I think this could be an interesting relationship to watch over the coming months, will my 'oh-so-gentle' Beanie Boy push back or will be step down for his little bro?
The Jelly Bean Racer has easy grip handles, four large wheels which are mainly concealed within the Jelly Bean and a smooth curved seat for a fun ride-on experience.  And the great thing for parents?  It's ready to go straight from the box, no assembly required!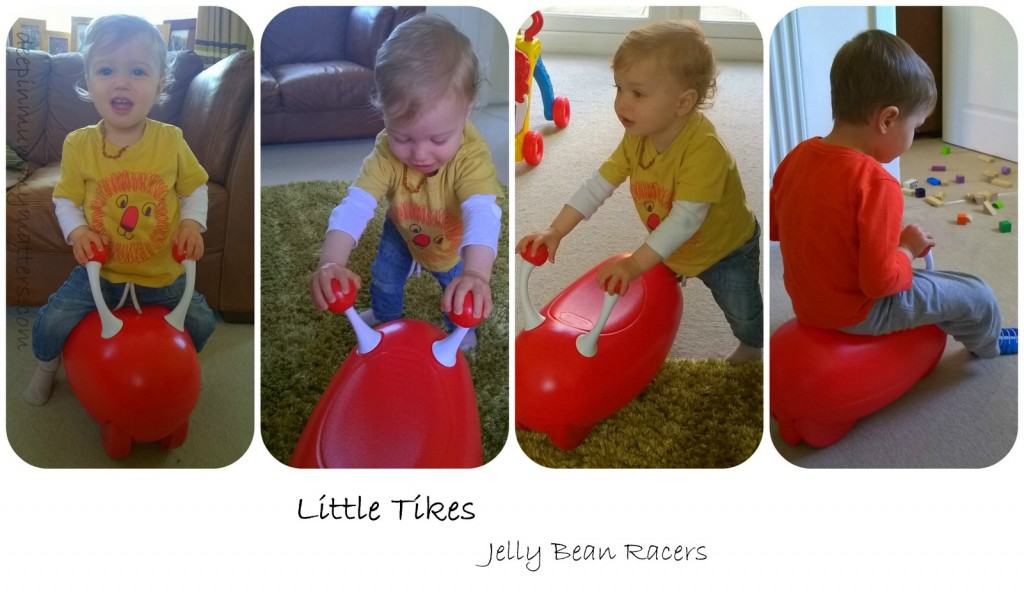 DISCLAIMER: We were sent the Jelly Bean Racer free of charge for the purpose of this post.  All words, images and opinions are my own and may not be copied without my permission.