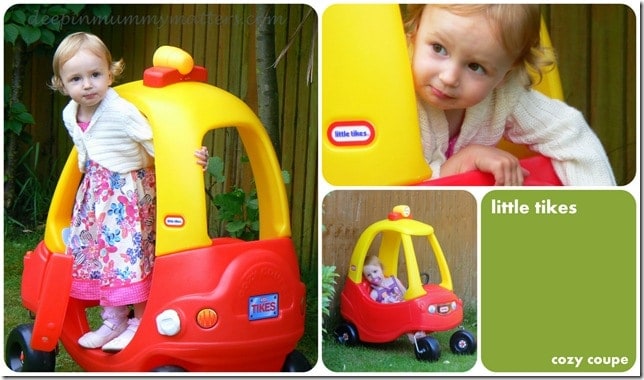 Jelly Bean loves Little Tikes
This year we attended Lollibop as guests of Little Tikes who had built Tikes Town, somewhere for the children to explore, play and enjoy a spot of role play fun whilst the adults relaxed on deck chairs around the outside of Tikes Town's little white picket fence. It was a genius set up and pleased both the parents and children alike, needless to say it was busy all day long. Whilst waiting in the queue children had the opportunity to play in a super-size Little Tikes Cozy Coupe which was very well received.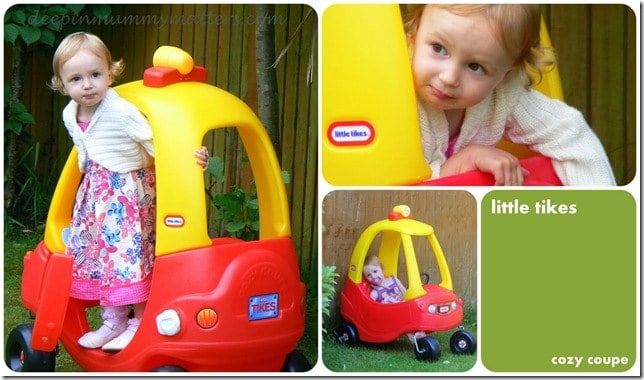 When Curly was a little boy, he had a Little Tikes Junior Activity Gym, we still have that today and we are celebrating his 12th birthday. It is still in excellent condition and will be perfect for Jelly Bean next summer. We bought Little Bean a Cozy Coupe for her second birthday and it was an instant hit, we still have it in the garden today and she is now 5 years old, she and Beanie Boy love to play with it, they take it in turns at pushing each other around the garden in it, it's perfect for role play. Next summer I am sure Jelly Bean will be getting his fair share of rides around the garden in it too. Little Tikes know how to make great toys which are built to last and have good play value.
Jelly Bean is getting started with Little Tikes already, my very lucky little fella was sent a box of goodies to review for Little Tikes to add to his growing toy collection.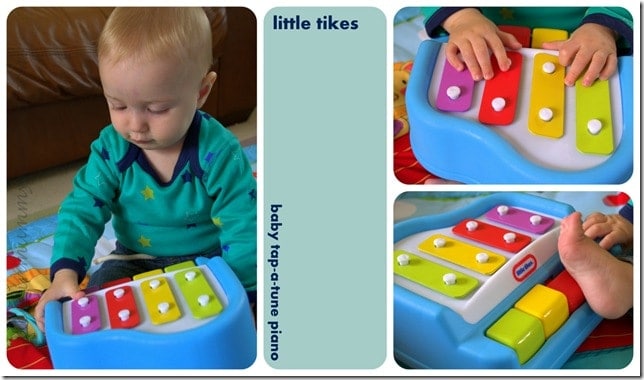 The baby tap-a-tune piano was an instant hit as he was able to make noises with it all by himself. He even tried to be a bit clever and play it with his feet!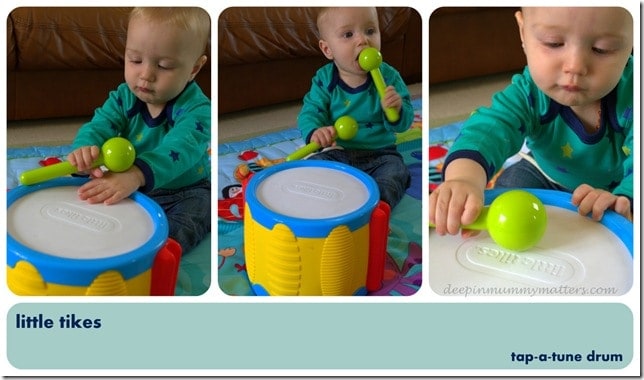 The drum has textured sides and a drum surface top and bottom. The drumsticks are chunky enough for little hands to hold and clip onto the sides of the drum for storage. Jelly Bean thinks its funny when I rub the drumsticks up and down the textured sides, he also enjoys trying to eat them!!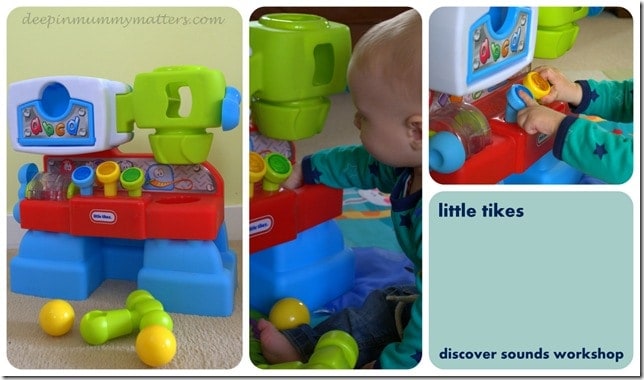 This was the toy which surprised me the most as I thought it would be too big for Jelly Bean and he might find it too intimidating but he got stuck straight in and explored all over it, he loves pressing the buttons and being rewarded with the noises and flashing lights. I think this is a toy which will grow with him over the next year or so.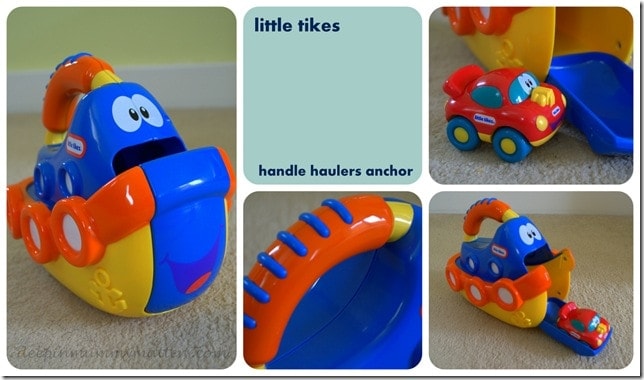 Anchor the Handle Hauler is perfect for little hands with the big rubbery grip on the handle. Jelly Bean likes the big face and the little car which is just the right size for his little hands. At the moment I don't think he is quite old enough for them as he doesn't know what to do with it but he enjoys exploring it with his fingers and seems attracted by the bright colours and friendly face. He laughs when I pull the flap down at the front and the little car rolls out.
DISCLAIMER: We were sent the above Little Tikes toys free of charge for the purpose of this post. All words, opinions and images are my own and may not be copied without my permission.