Introducing Heaven's Homebaked Cakes
Heaven's Homebaked Cakes is a small business based in Yaxley on the outskirts of Peterborough. It began earlier this year after Suzanne, the proprietor, signed herself up for a sugar crafting course at the suggestion of her Mother-in-Law. Suzanne discovered that not only did she enjoy it but she was a natural.
Fast forward a couple of months and Heaven's Homebaked Cakes is a thriving business with hundreds of happy customers under their belt. We have used HHBC four times ourselves in the past six months and have loved every one of their creations.
Lillie's Camping Cake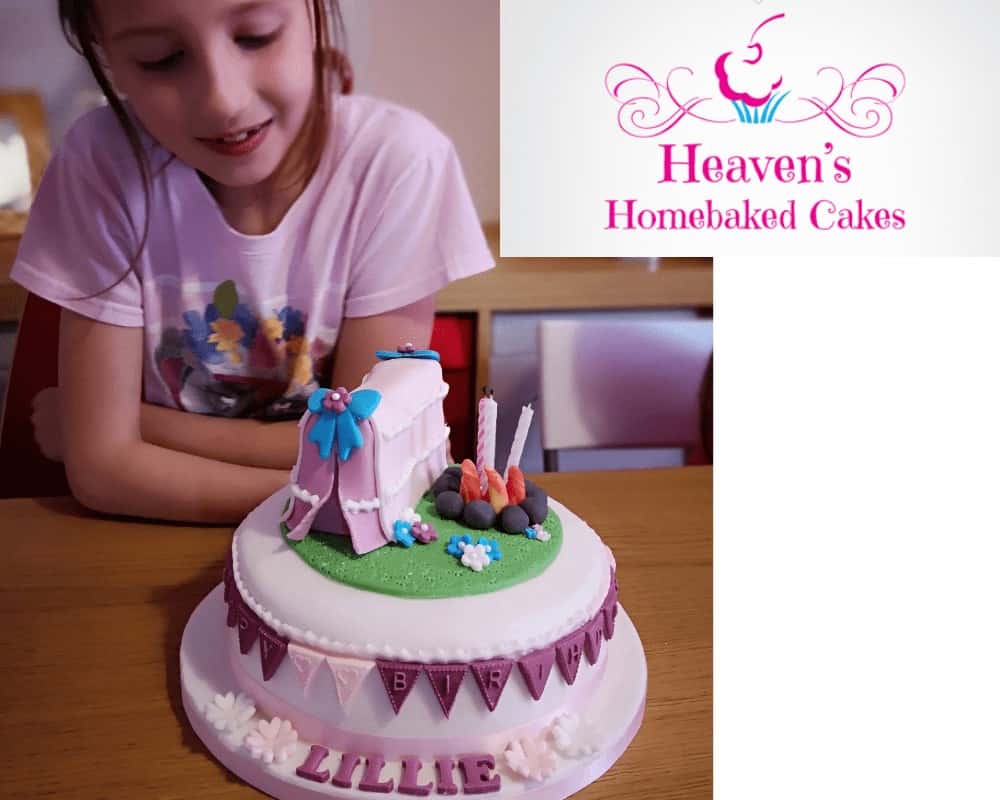 This year for Lillie's birthday I planned a camping party for Lillie and a few friends so I asked Suzanne to create a camping themed cake. She did not disappoint and Lillie was delighted with her pink and purple tent complete with bunting, flowers and Lillie's favourite feature, the glowing campfire.
Harry's Train Cake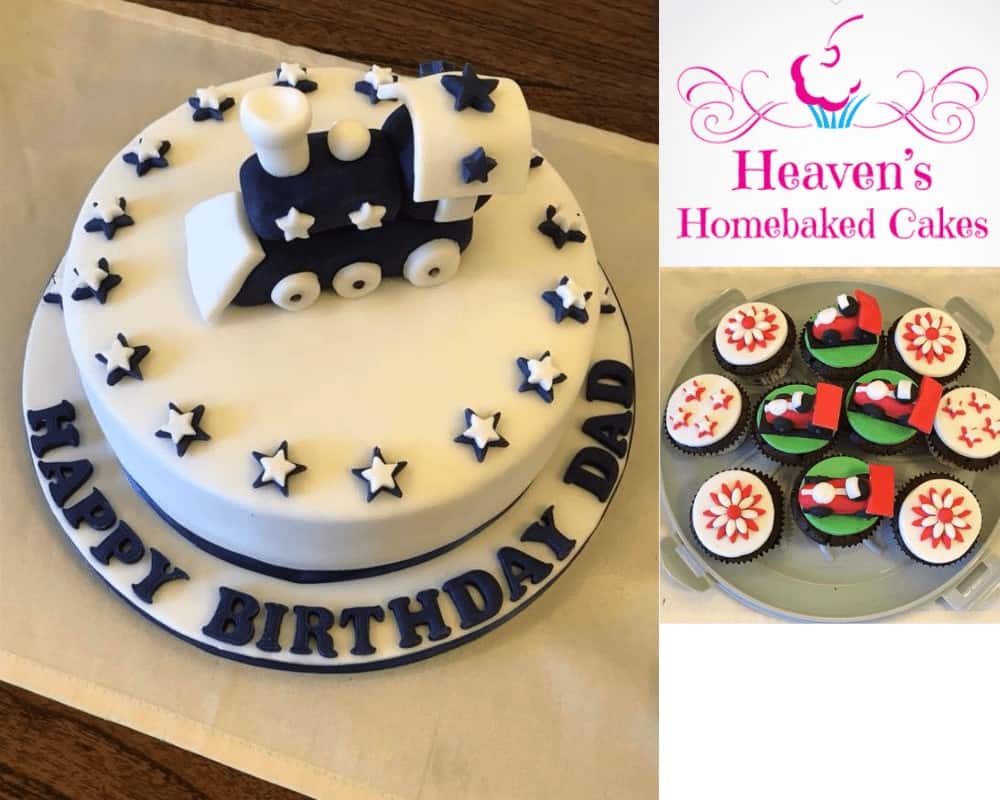 In the Summer we celebrated my Father-in-Law's birthday with a train-themed cake. Suzanne baked a delicious Victoria sponge cake and topped it with a handmade train and a contrasting tray of cupcakes.
Ollie's Gryffindor Cake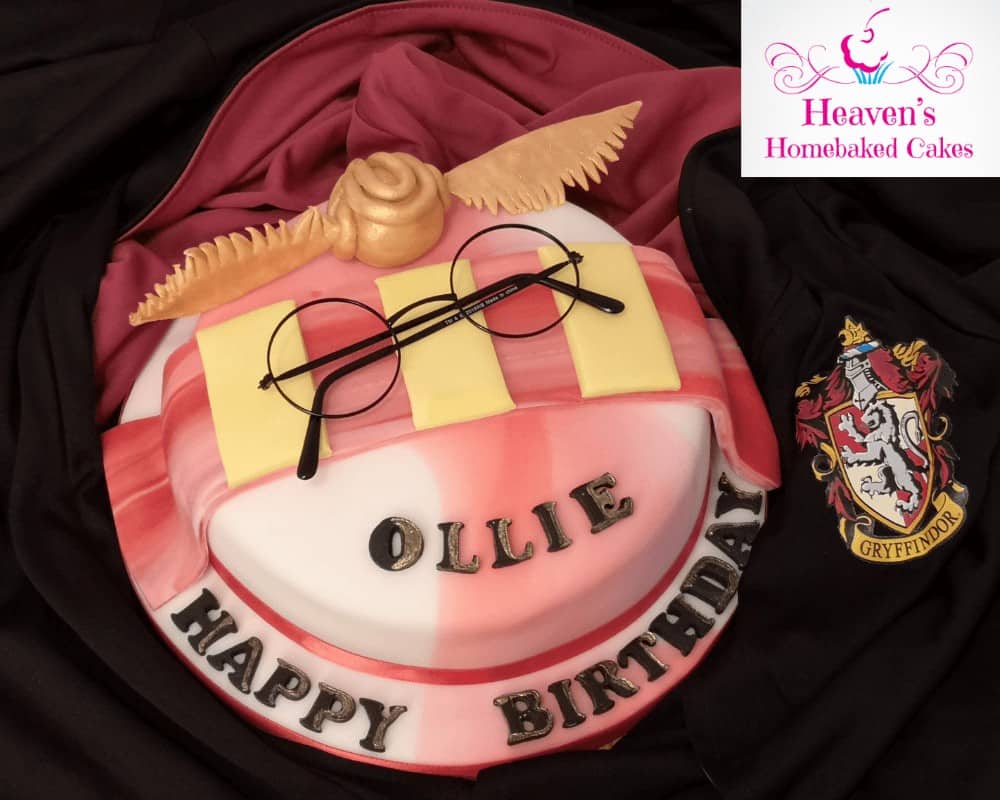 I think is my favourite cake creation of all. Ollie was very specific in his request for a Harry Potter/Gryffindor cake and was blown away when he saw his cake. He especially liked the removable Harry Potter glasses which he could add to his dressing up drawer.
Will's Fortnite Cake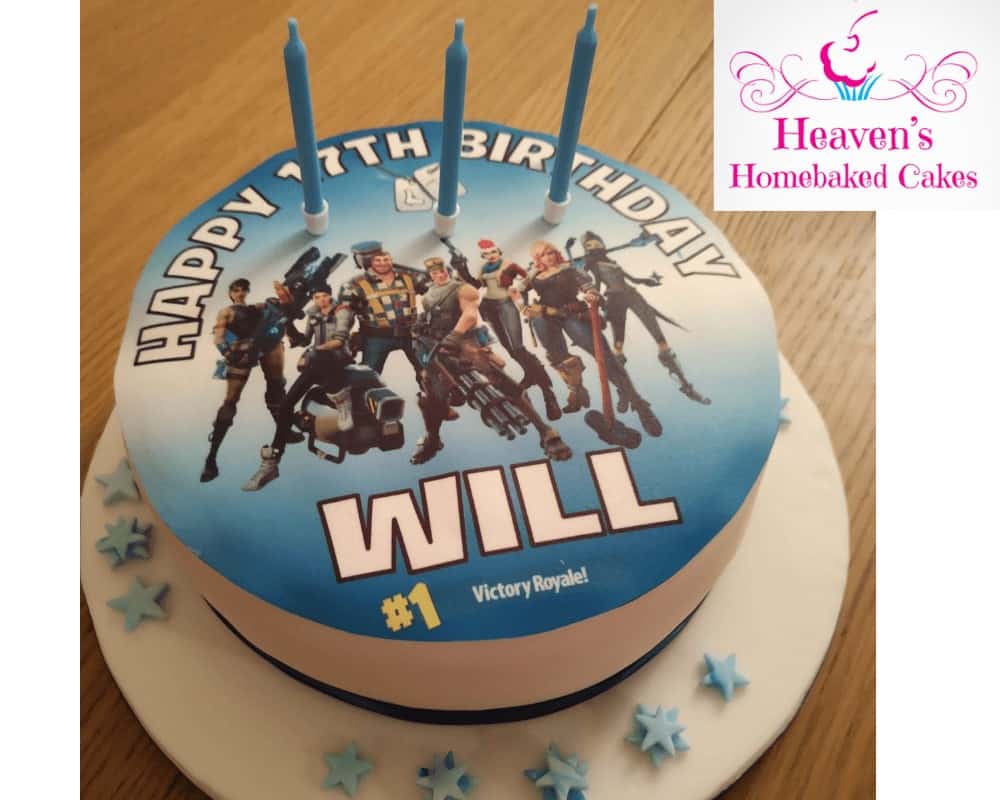 Will didn't want anything too fancy for his birthday as he turned 17 this year. He chose a Fortnite cake with a Fortnight Cake topper to represent one of his favourite Xbox games.
All Dietary Needs Are Catered For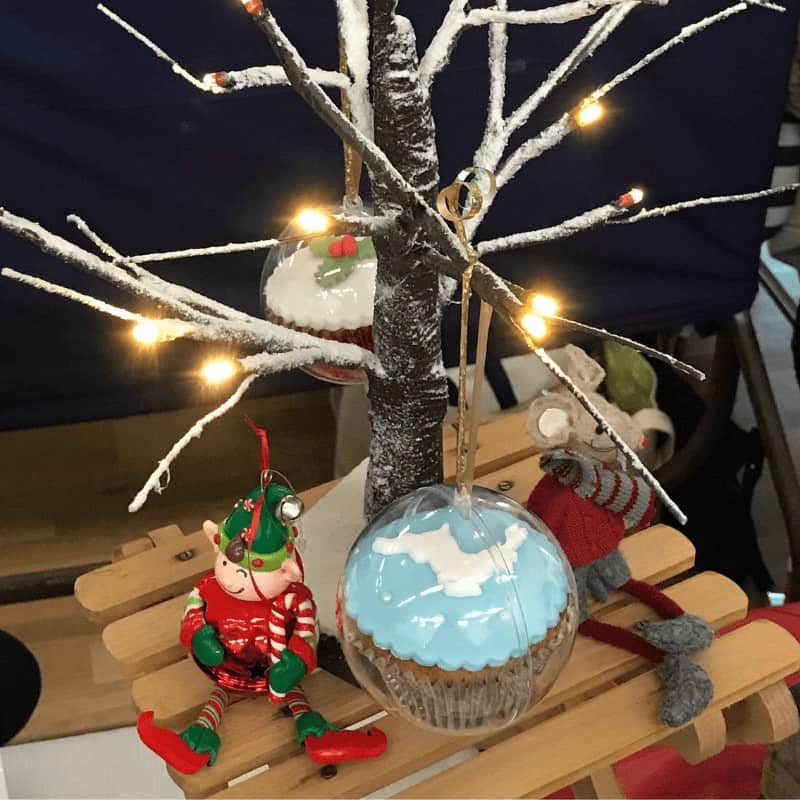 Suzanne's baking is very light and fluffy with a delicious flavour. She is able to cater to all your dietary needs from gluten and dairy free to vegan. Just discuss your preferences with Suzanne and she will be sure to tick all the boxes.
Cupcakes, Gifts and Afternoon Tea in a Box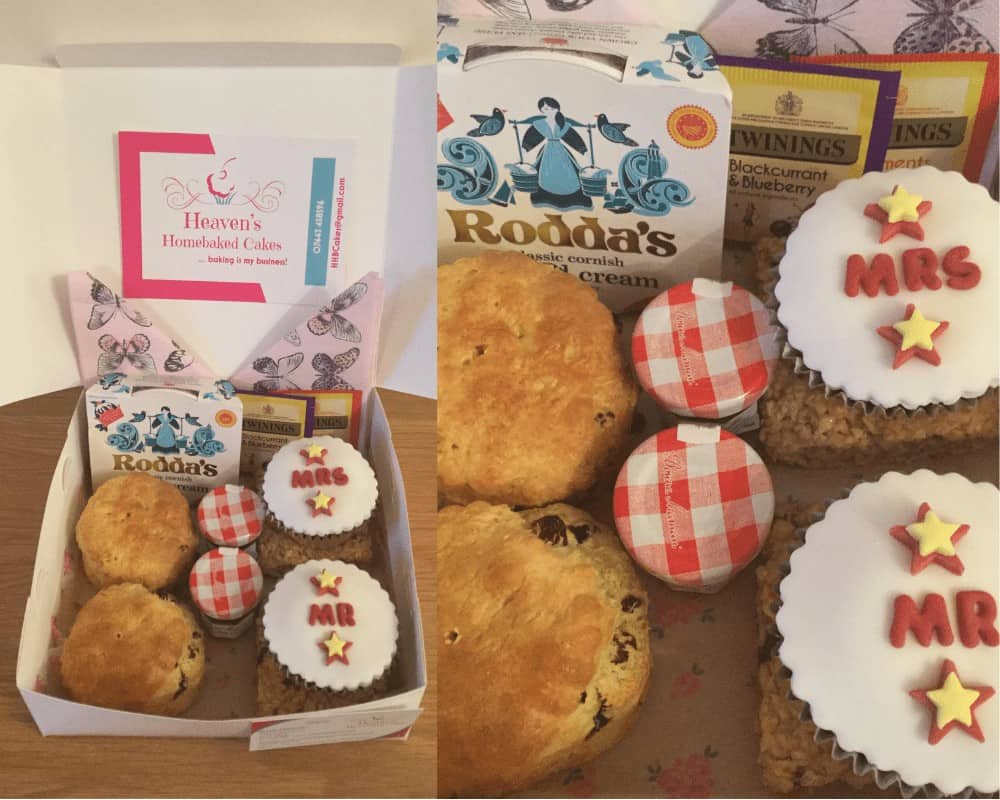 As well as the beautiful Celebration Cakes, Heaven's Homebaked Cakes also do a large range of cupcakes, shortbreads and biscuits, and gifts such as Christmas Bauble Cakes, Cake in a Cup or their lovely Afternoon Tea in a Box service.