How To Watch Your Favourite Series When Travelling Abroad
Television is one of the most popular forms of entertainment on the planet. And with so many people travelling abroad, there's a good chance you'll be watching your favourite series when you're away from home. However, not all countries are Created Equal regarding television laws. This means that some shows may not be available in your destination country, no matter how much you want them to be. This blog post will outline some tips for watching your favourite series when travelling abroad. From using VPNs to accessing servers, read on to find out everything you need to make sure your binge-watch is safe and legal.
Determine What You Want To Watch
If you're travelling this summer, there are a few things to remember if you want to watch your favourite series on the go. Firstly, determine what you want to watch. If you're looking for a show that's already been released, you'll need to check what's available on Netflix or Hulu. If you want to watch something new, a few options are available online. For example, the British BBC iPlayer offers a range of programmes, including some of the latest series. But to use it abroad, you must sign up for a BBC Worldwide account. Alternatively, services such as Netflix and Amazon Prime Video offer a wide range of old and new programmes that you can watch on your computer or device.
Streaming Services
Netflix is one of the most popular streaming services on the planet, and with good reason. With over 130 countries available to stream, they have something for everyone. There's a range of TV shows and movies available and exclusive original content that you won't find anywhere else.
Amazon Prime Video: Amazon Prime is another global powerhouse regarding streaming services. With a vast selection of TV shows and movies, as well as some great original content, Amazon Prime is perfect for anyone who loves watching TV Shows and Movies.
Hulu: Hulu is another great option if you're looking for something more niche in terms of genres. They have a wide range of TV shows and movies and some great originals that you won't find anywhere else.
VPNs
If the series isn't available where you are, you can use a VPN (virtual private network) to watch it online. A VPN encrypts all of your traffic and routes it through an intermediary server so that it appears as if you're viewing the show from where you are actually located. This makes it possible to watch geo-restricted content without worrying about being detected and blocked by your host country's censorship laws.
Read the terms of service for any streaming services you plan on using before getting started. Many services limit how many shows or movies you can access per month or may not allow all types of traffic (such as torrents or P2P).
Watching In-Flight Movies & TV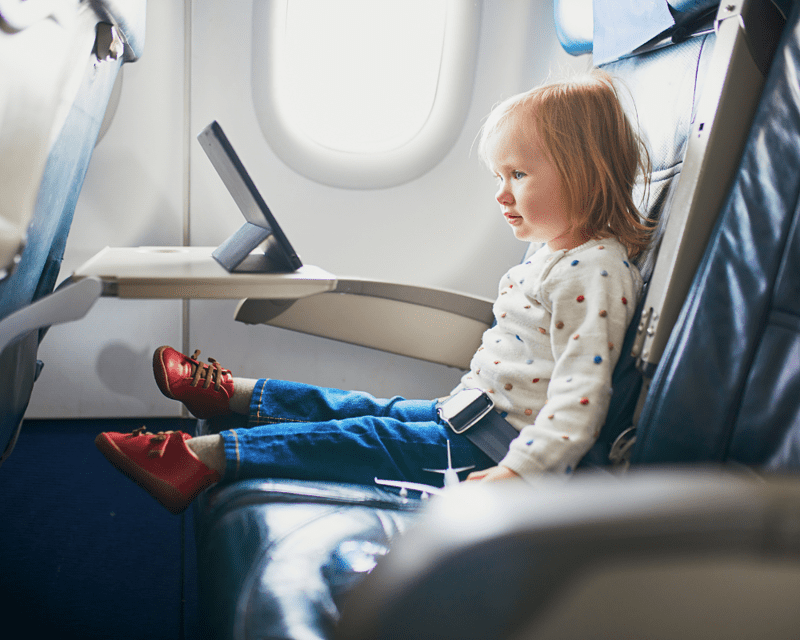 1. Check whether your airline has a video library. Some airlines have their own video libraries with a wide range of TV shows, movies, and documentaries available to watch. This is great if you know what you want to see before you fly, as you can search for it by title or actor.
2. Download apps. If your airline doesn't have a video library or you don't have time to search through all the options, plenty of apps will allow you to watch your favourite series on the go.
3. Connect to Wi-Fi while in the air. If possible, try connecting to Wi-Fi in the air so you can access more programs and movies from around the world. Many airlines now offer complimentary Wi-Fi service in first-class and business-class cabins, which is an easy way to stay connected without paying extra.
Watching your favourite series when travelling abroad can be a great way to relax and enjoy your time away. However, you should keep a few things in mind if you want to make the most of watching your favourite show while on vacation. First, be sure to check local regulations before making any plans.
Some countries have strict rules against watching TV or movies in public, so it's essential to know the restrictions in advance. Secondly, always plan for an interruption – whether bringing a portable DVD player or setting up a wireless connection in your hotel room. And finally, never forget to take advantage of local hotspots – many places have free Wi-Fi available for travellers. Thanks for reading!