How to take care of yourself with a newborn
You've read all the books, you've followed all the advice, and at last, your baby is here. What a joy, what a wonderful life-affirming experience! Or is it more like, 'What day is it?' 'What is my name?' and 'Will this bundle of joy ever sleep?'
There's no denying that having your first baby can be the best thing that has ever happened to you. It might also be the most challenging time of your life. The fact is, it's different for everyone. We all have individual expectations, unique babies and our own particular way of doing things. We also have things in common, from a complete change in daily routine to maybe losing sight of who we are.
In order to hold onto the old you and to embrace the new, there are a few things that you can do to maintain the balance. Let's have a look at a few suggestions for establishing self-care, with a newborn in tow.
Eat well
Your body and mind have taken a bit of a pounding. Even thinking about what you're going to be eating can be overwhelming at this stage. However, this is the foundation of how you will feel and how you will handle your new responsibilities. If a strong coffee is your best friend in the morning, that's not a problem. Just try to limit your caffeine intake to the mornings so that it doesn't hinder any precious sleep time you might get later in the day. Staying hydrated with water is vital – especially if you are breastfeeding. It's so easy to forget about your own needs when you're consumed with keeping a small human alive, 24 hours a day! It's a good idea to fill a large water bottle up at the start of the day and aim to empty it by the end. Having healthy snacks available to grab when you have the chance, and keeping some hearty meals in the freezer will also mean that you don't reach for unhealthy options simply for convenience.
Sleep
Sleep when you can. Anyone with children has probably been on the receiving end of this helpful advice. In reality, it can be easier said than done. If your baby has an established routine, where they sleep at regular times of the day from the very beginning, then you are blessed!! Take full advantage of this, and make sleep a priority for yourself. If, on the other hand, your baby sleeps for 20 minutes sometimes in the morning, 2 hours at 7 am, or maybe 2 pm or perhaps, most helpfully, at 6 pm, and is then awake half the night, then it's not so easy. If you can try to establish one point in the day, when your baby sleeps for a prolonged period of time, then make the most of it and try to sleep. Alternatively, if you have anyone who could support you during this time, and gives you an hour or two to catch up on lost nighttime sleep, accept their offer without delay. It's not selfish to take care of yourself, it's the best way to make sure you are in the right physical and mental condition to take care of your baby.
Find a support network
The only people who will understand how you are feeling are those who are going through the same thing. Don't underestimate the power of a group of new mums! They are a formidable bunch who can offer advice, support and a much-needed sense of humour. You can bond over sleepless nights and feeding fiascos, and you'll feel all the better for it. Not only will you have a network of support during those first few months, but you could also find friends for life. Fast forward a few years and it'll be teenage tantrums you're discussing.
Take time to look after yourself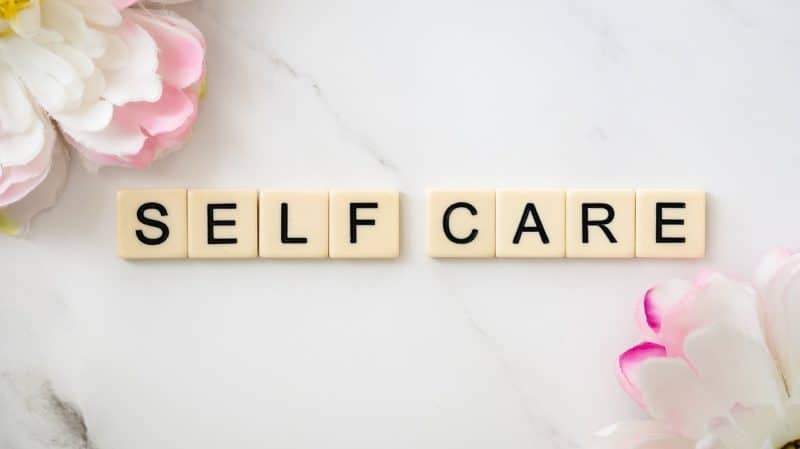 It might sound obvious, but taking time to look after your outward appearance can give your sense of self a real boost. You might be more tired than you have ever been, but looking more polished will help you to feel better on the inside. Many new mums embrace the changes to their lifestyle by getting a completely new hairstyle. They might adapt their wardrobe, or change their make-up routine. For some, this is the opportunity for a complete body makeover. Whether it's botox, liposuction, or breast implants that boost your confidence, the mummy makeover is on the rise. If you feel that this is the best option for you then make sure you choose a reputable clinic, with a wealth of experience in this field and plenty of satisfied clients.
Prioritise
Things that may have been a priority before the arrival of your newborn may have to take a bit of a back seat for a while. Try to look at the essential requirements, like having food in the fridge and clothes to wear, before trying to get your house in showhome condition. If anyone is coming to visit, the last thing they care about is how tidy your house is. Either they are popping in to give you help and support or, most likely, they are desperate to meet the new arrival. Either way, dishes in the sink and dust on the sideboard are not what they've come to look for.
Whatever your domestic circumstances following the arrival of a new baby, the most important thing to keep in mind is, 'Don't be too hard on yourself.'  No one, and I mean no one, can be fully prepared or will know what to expect when they bring their baby home for the first time.  All the reading, antenatal classes and research in the world are no substitute for the hands-on, day to day experience of being a first-time mother.  Expect the unexpected, be flexible in your expectations and remember to give yourself a break.  You might not feel it, you might not look like it, but chances are you're doing a great job.