How To Select A Perfect Hairstyle For Yourself
There are so many different hairstyles to choose from that it can take time to select the perfect one for yourself. You want something that will make you look good and feel confident, but you also must consider your hair type and face shape. What matters the most to you in a hairstyle?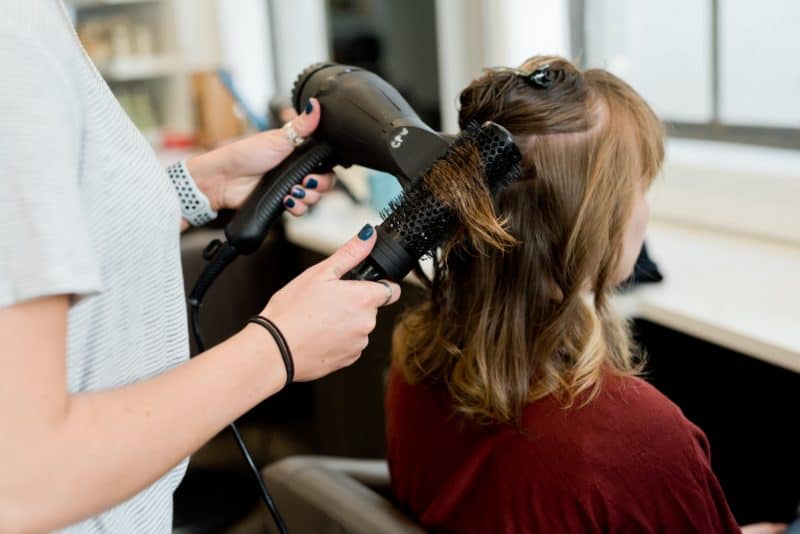 You might be interested in trying something new and different, but many people shy away from anything too daring or unusual. Every person is unique, and there's no reason why your hairstyle shouldn't reflect that fact. Here are a few tips to help you select the perfect hairstyle.
Read Online Guides
Many online resources can help you choose the right hairstyle for your face shape, hair type, and personal preferences. These guides often include recommendations for popular styles that will work well with your features and advice on maintaining these looks at home.
One great way to find an online guide is to search the internet for hairstyle tutorials. This can help you to experiment with different styles and techniques before committing to a more permanent style in the salon. According to WigReports, with the correct information, you cannot go wrong with your hairstyle. When considering wigs and extensions, choosing high-quality ones is advisable to maintain your style with minimal effort. Read online guides to learn about the general types of high-quality wigs, such as human hair and synthetic ones.
Consider Your Hair Type
People have different hair types, from fine and straight to thick and curly. It's essential to understand your hair type before choosing a hairstyle, as certain styles might be more or less suitable for you based on this. For example, curly hair can appear fuller if you have layers cut into it, while straight hair will look flat and dull if layered too much.
A common mistake that people often make when selecting a hairstyle is to focus solely on their face shape and ignore their hair type. While it's important to consider your face shape, you must also consider what will work best with your particular hair type.
Some hair types, such as thick and curly hair, can be more challenging to work with, so you may need to consult a professional hairstylist to find the best style for your hair. They can also recommend products to help you maintain your chosen style over time.
On the other hand, if you have fine or thinning hair, it's important to avoid hairstyles that put too much tension on the hair or scalp. For example, tight braids and ponytails can particularly damage fine hair, as they pull on the hair follicles and cause breakage. Instead, opt for looser styles such as messy buns or half-up, half-down hairstyles.
Face Shape Matters
Some shapes are more suitable for certain hairstyles than others. For example, round faces look good with longer styles that break at the chin and cover part of the cheeks, while heart-shaped faces are flattered by styles with the volume on the sides.
It's important to consider not just your face shape but also the size and type of facial features when choosing a hairstyle. For example, people with larger eyes or lips may want to choose a hairstyle that draws attention to those features, while petite faces can be accentuated by wider styles that add width.
In most cases, it's best to choose a hairstyle that compliments your face shape without adding additional volume or width. For example, if you have a round face shape, it's best to avoid styles with layers or fringes that add extra fullness. Instead, opt for styles such as blunt bobs or sleek ponytails.
Experiment, Experiment, Experient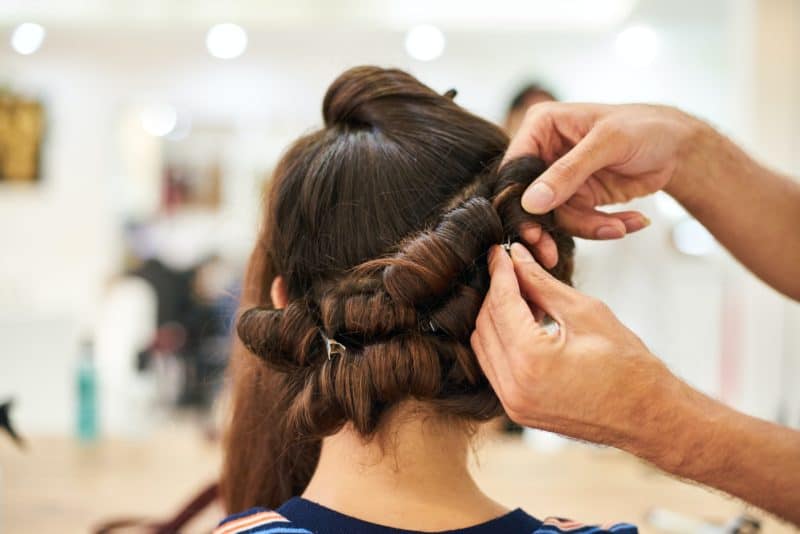 There is freedom in trying something new, whether a new hairstyle or a fresh colour. The key to experimenting with your hair is to do it gradually and in small steps. For example, if you're considering adding some highlights or lowlights, start by getting a few test strands done first.
This will allow you to see how the colour looks when applied and also give you an idea of how much maintenance it requires. You may decide it's not worth the hassle, or you may want to explore other options once you've had a chance to try out highlights.
It's also important to remember that experimenting with your hairstyle doesn't have to be a permanent commitment. For example, if you decide that a particular hairstyle isn't quite right for you, it's no problem to revert to your old style until you find one that works better.
Choosing the perfect hairstyle for your face shape, hair type, and personal preferences can be challenging. However, there are plenty of online guides and professional stylists that can help you make a decision that's right for you. By following these tips, you can find the best style for your hair without any problems.