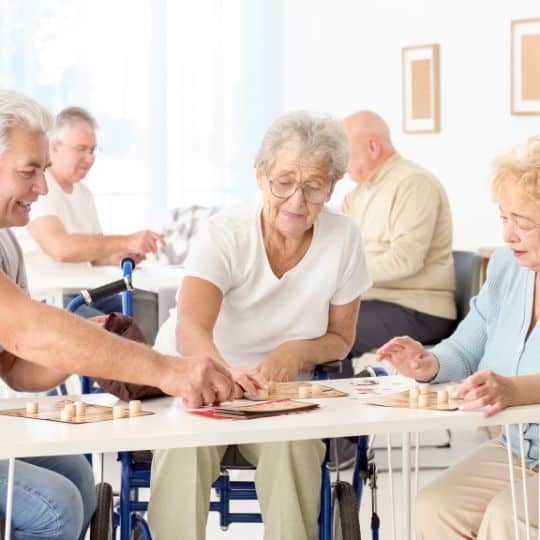 How to Find the Right Care Facility for a Loved One
In the United States, an estimated 1.4 million individuals reside in nursing homes and an additional 812,000 in residential care communities, according to the Centers for Disease Control and Prevention (CDC). This growing demographic underscores the importance of understanding and selecting the appropriate care options for our loved ones. If chosen carefully, care facilities can offer a secure environment, professional medical attention, a sense of community, and peace of mind for both the elderly and their families.
Identify Needs
Assess the level of care needed. This could range from assistance with basic daily tasks like bathing and dressing to complex medical care. Consider any pre-existing medical conditions and determine the caregiver-to-resident ratio of a facility to provide appropriate care. Whether you are on the lookout for Arizona senior placement services or searching for facilities elsewhere, make sure to ask about the specific care services offered and their availability. Moreover, consider the social and emotional needs of your loved one and their personal preferences for activities and hobbies.
Research Options
Look into the different types of care facilities available, such as assisted living communities, nursing homes, or memory care facilities. Each offers a different level of care and amenities. You can also research facilities online, read reviews and ratings, and ask for recommendations from friends, family, or healthcare professionals. Make a list of potential options and schedule visits to see the facilities in person. For seniors, a large living community is ideal for socialization and activities, while smaller facilities offer a more personalized experience.
Visit Facilities
Schedule visits to potential care facilities. Take note of the cleanliness, the attitude of the staff, and the engagement level of current residents. Meet with the staff and ask questions about their qualifications, training, and experience. Inquire about safety measures, emergency protocols, and any special accommodations or services available. Don't be afraid to take your time and ask as many questions as needed. Senior placement services can also assist with setting up facility visits and providing transportation if needed.
Check Licenses and Accreditation
Ensure the facility is properly licensed and accredited by relevant health and elder care organizations. This guarantees that the facility meets the necessary standards and regulations for care. You can also check for any violations or complaints against the facility through state agencies. When it comes to eldercare, it's important to be well-informed about the facilities available. Elder agencies can provide you with helpful information on compliance history so you can be assured that the facility you choose is up to standard. If there are any past violations or complaints, don't hesitate to ask for an explanation and check if they have been resolved. This will help you make a more informed decision and ensure the best quality of care for your loved ones.
Review Costs and Financing
Understand the costs associated with each facility and review what is included. Consider how these costs will be financed, as there is a plethora of different options that you can choose from, all depending on what you see fit at the moment. Additionally, you should also keep an eye out for any charges that might come additionally or that are even hidden, as they can seriously mess up your calculations. It's important to plan and budget accordingly to ensure that your loved one receives proper care without financial strain.
Speak with Residents and Families
If possible, speak with current residents and their families about their experiences at the facility. Ask about their level of satisfaction with the care and services provided, as well as any concerns or issues they have encountered. This can give you a better understanding of the facility's overall atmosphere and quality of care. When researching care facilities, finding out about other people's experiences can provide valuable insight.
Consider Location
Choose a facility that is conveniently located for family members to visit regularly. This can provide a sense of comfort and connection for your loved one, as well as allow for easier accessibility in case of emergencies. Consider the overall location and neighbourhood, as well as any nearby amenities or activities that may be important to your loved one
Ultimately, trust your instincts when selecting a care facility for your loved one. If something doesn't feel right, keep looking until you find the best fit. Remember that every individual has unique needs and preferences, so it's important to thoroughly research and compare different options before making a decision. With careful consideration and patience, you can find the right care facility for your loved one's specific needs and provide them with the support and care they deserve in their golden years.